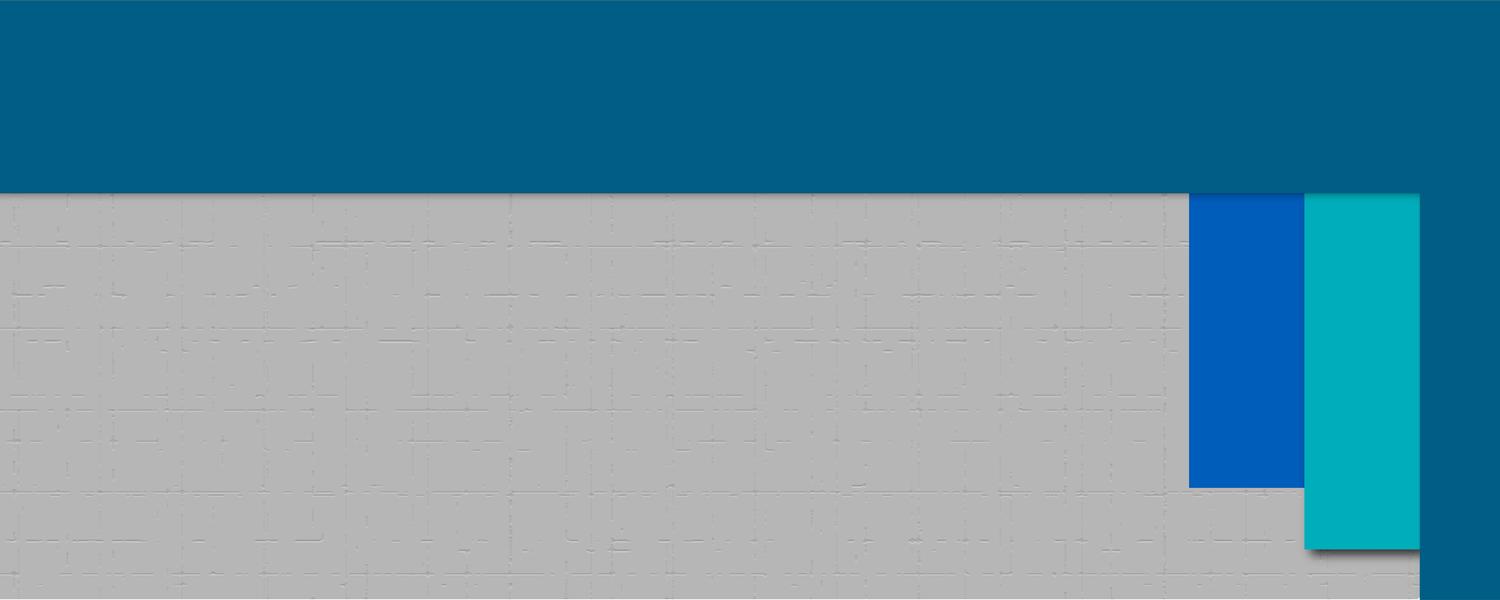 Department Structure and Organization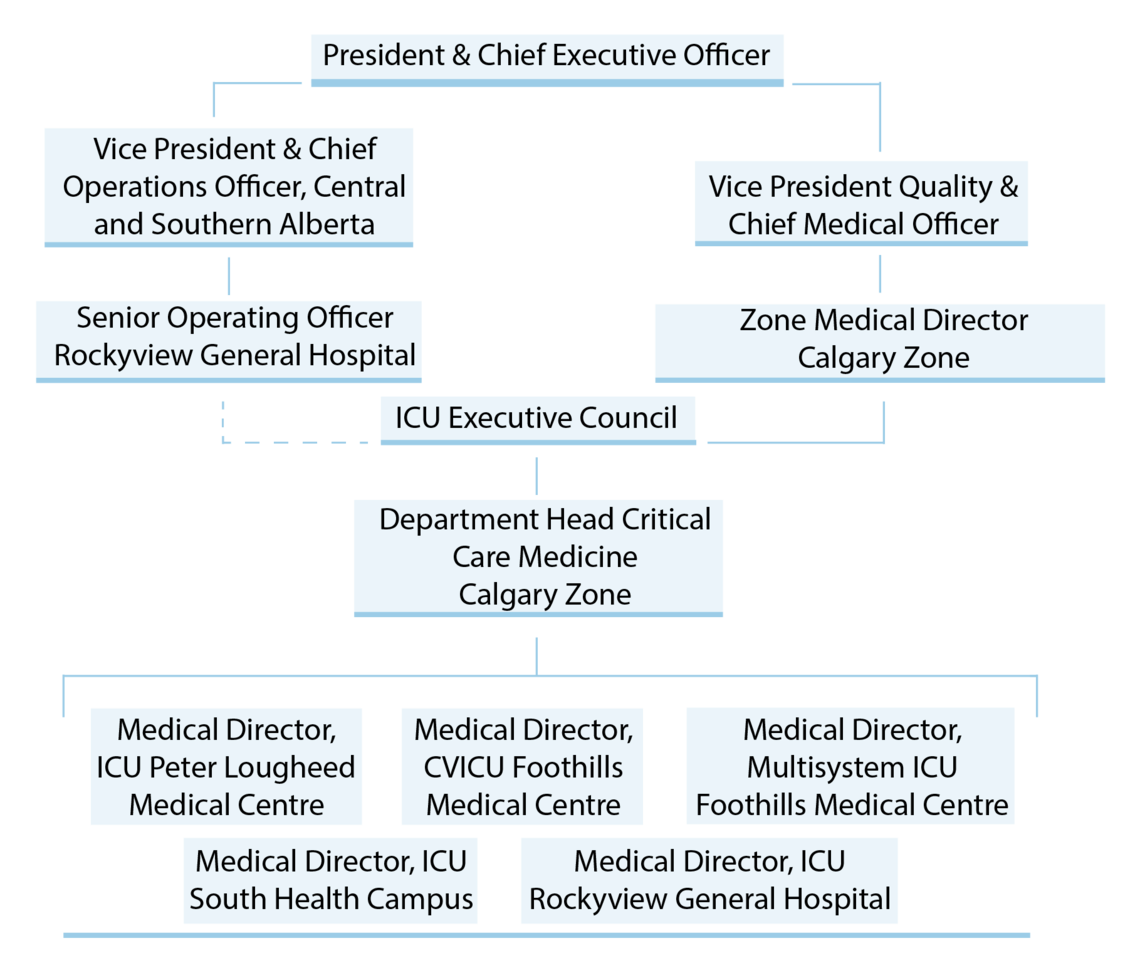 The Departmental functions are principally located at the four acute care sites, with the Peter Lougheed Medical Centre, Rockyview General Hospital and South Health Campus Hospital providing general intensive care services while the Foothills Medical Centre, in addition, provides tertiary services for Trauma and Neurosciences patients. Cardiovascular Surgery intensive care services are provided at the Foothills Medical Centre in a distinct ICU under the supervision of Intensivists from the Department of Critical Care Medicine.
The Calgary Zone reporting relationships and governance of DCCM are provided in the schema outlined above.  The DCCM Head is a member of the Zonal Medical Advisory Committee.  All DCCM members share responsibility for the vision, goals and advancement of all facets of the Department:  exceptional patient-and-family centered critical care. We lead critical care through our commitment to clinical care, education and research. The Department head meets with the members of the Department, Medical Executive Committee and also with the Zonal ICU Executive Council for operational issues on a regular basis. Participation by medical and non-medical ICU practitioners in our weekly Grand Rounds, our annual Research Day, our site based & Zonal Morbidity and Mortality working group review processes with direct links to our Departmental Quality Assurance Committee and finally social programs foster our strong Zonal and inter-disciplinary cooperation.

Departmental Committees 
The following Departmental Councils and Committees meets on a regular basis based on the Terms of Reference for each group.  Councils more often have a zone mandate and a broader inter-professional representation than committees.
•    Equity, Diversity, & Inclusion Committee
•    DCCM Business Meeting
•    DCCM Clinical Research Meeting
•    ICU Executive Council
•    ICU Medical Executive Committee
•    Mortality Working Group
•    Quality Assurance Committee
•    Zonal ICU Outreach Steering Committee
•    Zonal Code Blue Committee Meeting
•    Zonal Resuscitation Council
Medical Leadership and Administration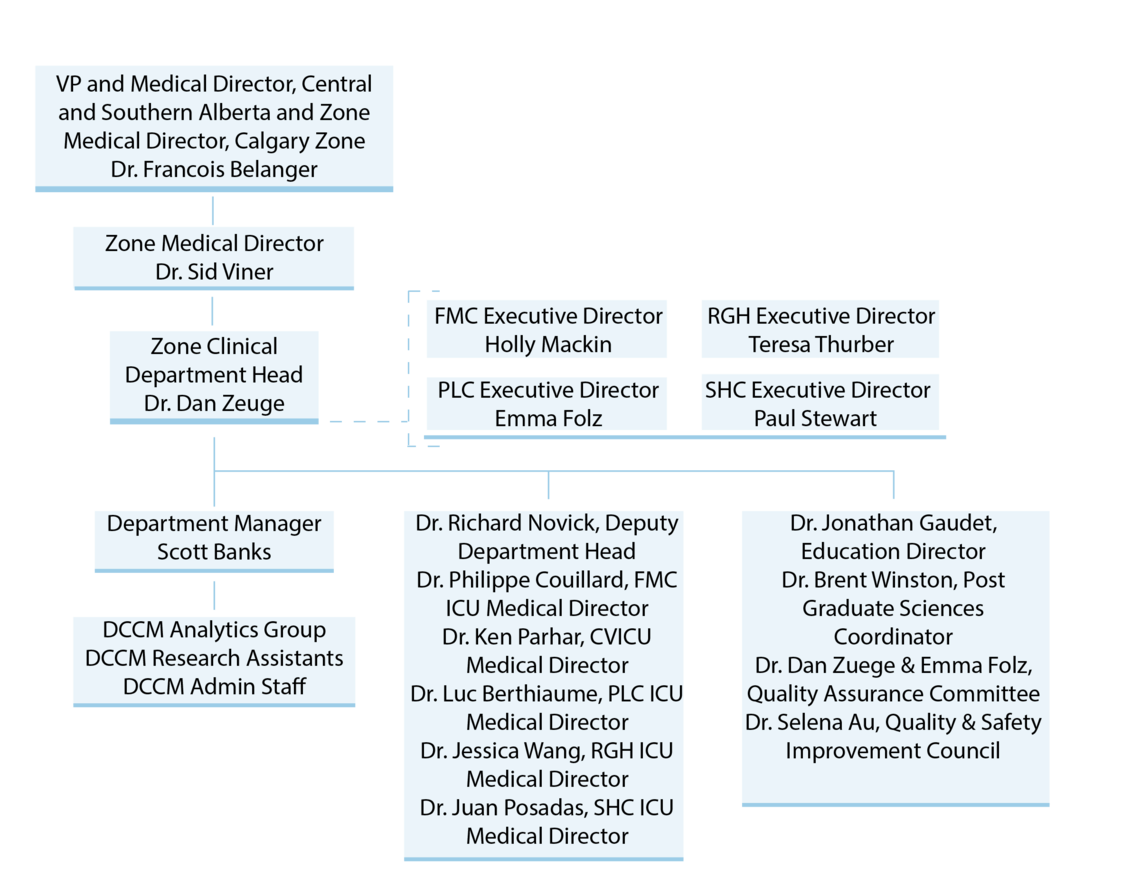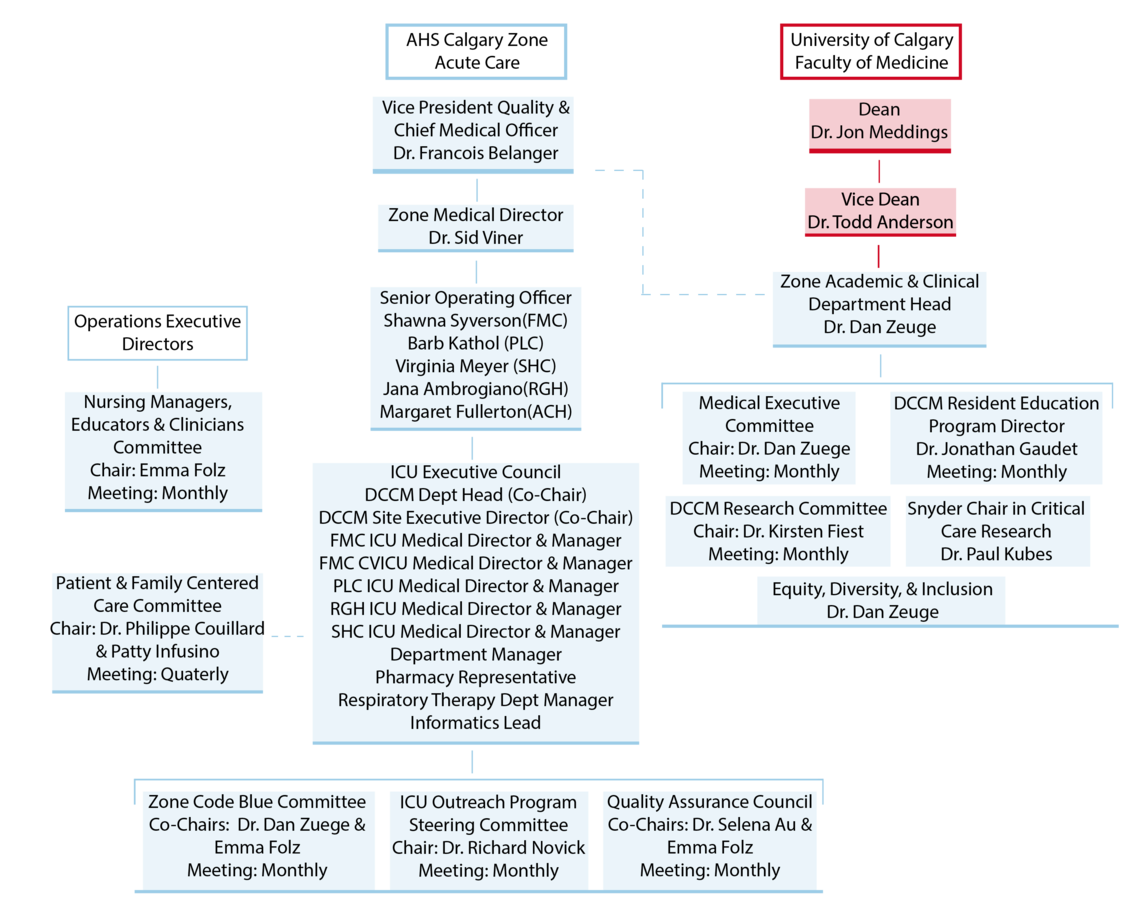 Administrative and Support Staff