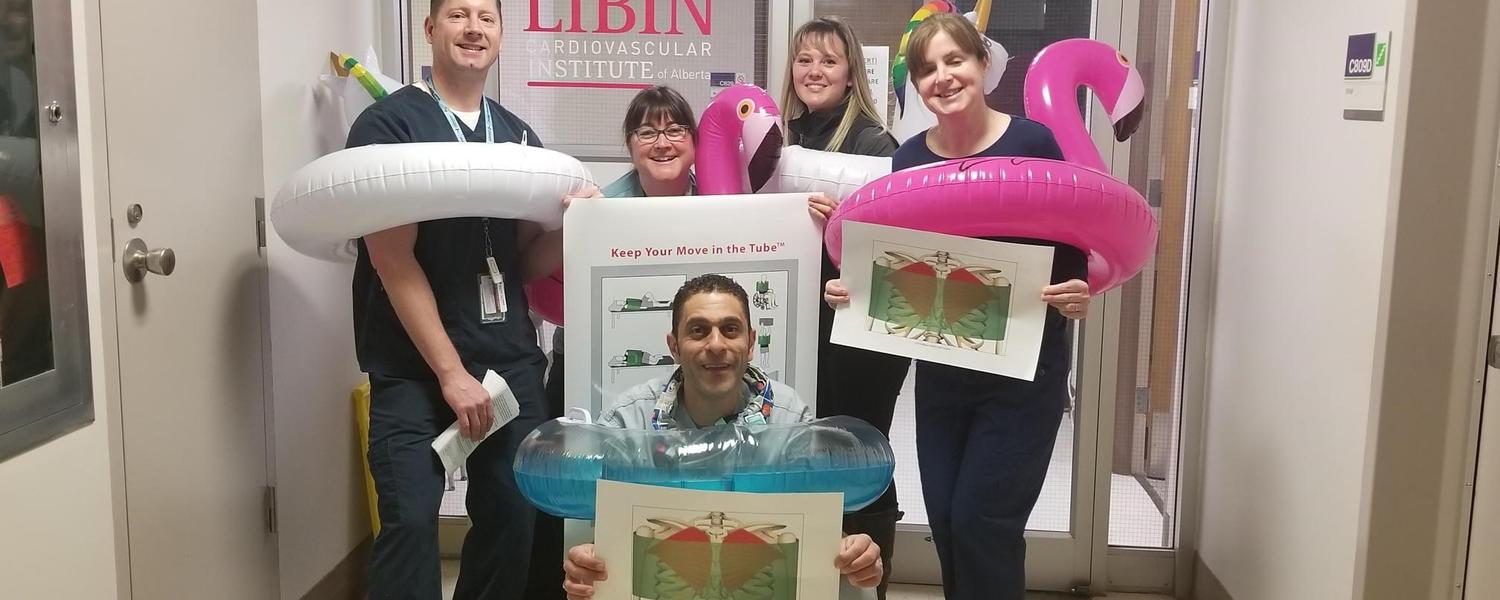 Cardiovascular Intensive Care Unit (CVICU)
Enter your starting point in the "A" section. 
FMC is the preset destination. 
Patient and Family Centered Care Committee (PFCC)
The CVICU has its own PFCC committee which continues to build the foundation to include the patient and family members as integral partners in healthcare.
Research and Quality Improvement
*New* Patient Flow Project – Optimizing patient flow from CVICU to cardiac surgery ward Unit 91
*New* Early Recovery After Surgery (ERAS) Phase 1 protocol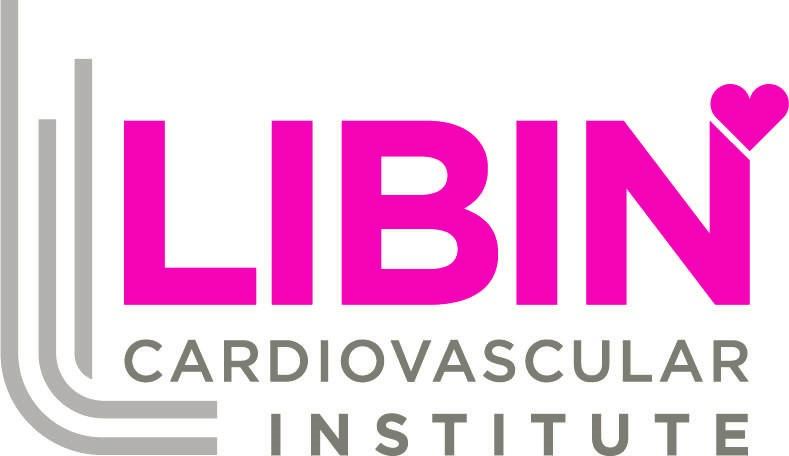 Dr. Ken Parhar, FMC CVICU Medical Director
Kari France, FMC CVICU Acting Manager 
Chris Coltman, FMC CVICU CNE
OVERVIEW
The Cardiovascular Intensive Care (CVICU) provides high quality care for the post cardiac surgery patients. This can only happen with the amazing dedication, teamwork, and collaboration of all the CVICU staff, departments and multidisciplinary teams involved throughout the cardiac surgery patients' journey. The CVICU has a total of 22 beds on two separate units (U. 94 and U. 104) with 16 of these beds currently funded.
The Cardiovascular Intensive Care Unit at the Foothills Medical Centre is the only CVICU serving Southern Alberta with almost 1500 cardiac surgery cases in 2020. The CVICU specializes in post-operative open-heart surgery with the majority of cases being Coronary Artery Bypass Graft (CABG) and valve repair or replacement. Other post-operative surgeries cared for in the CVICU include complex thoracic aortic surgery, minimally invasive valve surgery (MIVS) including alternate approaches to femoral based Transcatheter Aortic Valve Replacement (TAVR), Extracorporeal Life Support (ECLS) for both temporary heart and lung support (VV/VA ECMO) as well as Ventricular Assist Devices (VAD) which provide short term and more durable heart support.
PATIENT CARE
We would like to thank Dr Andre Ferland for his amazing dedication and contribution to the CVICU after completing his second term providing eight consecutive years of leadership and service to the DCCM and the Libin Cardiovascular Institute as the CVICU Medical Director. Dr Ferland is recognized for championing critical care echocardiography, improving patient care by spearheading multiple quality improvement initiatives as well as being instrumental in the training of dozens of residents while rotating through the CVICU. Dr. Ferland will continue to serve the CVICU as an intensivist.
As of November 1, 2020, Dr. Ken Parhar was welcomed as the new CVICU Medical Director. Dr. Parhar is well known to the CVICU as an intensivist for the past 8 years. Dr. Parhar brings his expertise in ECLS as well as his passion for research and quality improvement to the role.
In January 2021 Barb Jones assumed the position of Manager for the CVICU, OR Perfusion, Unit 91, and the Cardiac Referral Office, as well as continuing to manage Cardiac Informatics, and APPROACH. Barb is a fantastic addition to the CVICU team and comes to this role with a vast amount of cardiac experience over the past 34 years in various roles as manager, CNS, and bedside nurse.
The CVICU multidisciplinary team, in particular the nursing team, played an essential role in the care of the COVID-19 patients during the pandemic. In addition to co-managing the COVID-19 ECLS patients admitted to the general systems ICU at FMC, CVICU nurses were often deployed to assist with the additional nursing of patients in the general systems ICU.  Team members are commended for their hard work, courage, and dedication to provide care in many different ways during the pandemic.
The CVICU consists of a large multidisciplinary team:
110 Registered Nurses

CVICU has the highest number of advanced certifications in critical care including IABP, CRRT, three VAD devices, Pulmonary Artery catheters, advanced pacing, Lumbar drains as well as other ICU advanced certifications

1 Clinical Nurse Educator
10 Cardiovascular Intensivists MD's

Seven intensivists have obtained advanced Echocardiography training
Two Intensivists have additional training in ECLS

12 Cardiac Surgeons (see Libin annual report for sub-specialties)
18 Registered Respiratory Therapists
2 Physiotherapist
1.5 Clinical Pharmacist
8 Unit Clerks
18 Health Care Aids
2 Housekeeping staff
2 Social Workers
QUALITY IMPROVEMENT AND RESEARCH
Our dynamic multidisciplinary CVICU team continues work on Quality Improvement and research projects including:
Patient Flow Project – Optimizing patient flow from CVICU to cardiac surgery ward Unit 91.  The goal is to improve the flow of patients from the CVICU to unit 91.
Preparation for the SMART-BP study which is going to examine the use of wireless non-invasive real time blood pressure monitoring and compare it to invasive blood pressure monitoring.
Participation in the ECMO-CARD study. All patients who were intubated and mechanically ventilated, who were candidate for ECMO were included in this international prospective multicenter cohort study.  First results from this study are due to be published soon.
Development of COVID-19 protocols including the safe care of the Cardiac surgical COVID-19 patient and also the provision of ECMO for COVID-19 patients.  CVICU members were instrumental in developing provincial guidance on the use of ECMO for COVID-19 patients and this went on to be published in the CMAJ.
EDUCATION
The CVICU has a very robust, clinically engaged process of educating our nurses. The extensive advanced certifications require initial certification as well as annual recertification provided by the CVICU clinical nurse educator. All new CVICU nurses are part of the Department of Critical Care mentorship program. This program has been customized for CVICU and provides a supportive learning environment to allow nurses to become independent and highly skilled.
The CVICU is heavily involved in a simulation program. The purchase of a specialized mannequin has enhanced the learning experience for emergent post-operative procedures.  In addition, with the COVID-19 pandemic, extensive simulation of the safe ECLS cannulation COVID-19 patients using PPE and a new cannulation protocol was undertaken.  The simulation involved members of the entire team, including Cardiac surgeons, Cardiac Anesthetists, CV-intensivists, operating room nurses and, anesthesia and non-anesthesia respiratory therapists as well as our multidisciplinary colleagues from the general systems ICU.  Iterative refinement of the cannulation process led to the safe cannulation of 10 COVID-19 patients.