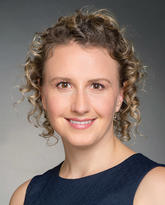 Rebecca Charbonneau
Clinical Assistant Professor of PM&R
Spinal Cord Injury, EMG, Spasticity
Biography
Dr. Charbonneau is a clinical assistant professor at the University of Calgary. She is a physiatrist primarily focused in spinal cord injury.
Dr. Charbonneau received her undergraduate degree at McMaster University followed by medical education at the University of Western Ontario. She completed residency training at Dalhousie University.
Dr. Charbonneau's main clinical interests are in the field of spinal cord injury, including pressure ulcers, neuropathic pain, FES, exoskeleton, and spasticity.