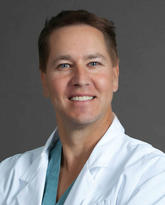 Walter Hader
Associate Professor of Neurosurgery
Pediatric Neurosurgery & Neuromodulation
Biography
Dr. Hader received his undergraduate degree from Mercyhurst College, Pennsylvania, in 1987. In 1994, he moved to the University of Saskatchewan to complete his medical degree. Before moving to Calgary, Dr. Hader obtained his residency at the University of British Columbia (2000), and his fellowship from Toronto in 2001.
Dr. Hader's research currently focuses on the determinants of health in children with hydrocephalus, the surgical treatment of temporal lobe epilepsy in the intra-operative MR setting, and neuropsychological and visual consequences of selective amygdalo-hippocampectomies versus standard temporal lobectomies for intractable epilepsy.
Clinically, Dr. Hader specializes in epilepsy and paediatric neurosurgery.