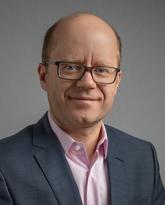 Lawrence Korngut
Associate Professor of Neurology
Epidemiology, Neuromuscular Program
Biography
Dr. Korngut is a neurologist and clinical neurophysiologist at the Calgary Neuromuscular Clinic and is the Director of the Calgary ALS and Motor Neuron Disease Clinic. His research includes phase II and III clinical trials of new therapies for neuromuscular conditions.
He is the National Principal Investigator of the Canadian Neuromuscular Disease Registry that now includes 31 participating clinics and over the past two years has recruited over 2400 patients including over 1000 with ALS.
In 2012-13, Dr. Korngut led a team of registry leaders and disease experts in developing the Canadian Neurological Registry Best Practice Guidelines that are accompanied by an implementation toolkit. The project culminated in the formation of the Canadian Registry Network.
Dr. Korngut Chairs the Canadian Neuromuscular Diseases Network (CAN-NMD) funded by the Canadian Institutes of Health Research and Muscular Dystrophy Canada and consists of a nationwide collaboration of researchers, clinicians, and allied health professionals aiming to improve the lives of those affected by neuromuscular conditions through improving clinical care, research capacity and education.
Dr. Korngut is Chair of the Advisory Group and member Executive Committee of the Canadian Clinical Trial Coordination Centre an initiative of the Canadian Institutes of Health Research Strategy for Patient-Oriented Research. He is the Chair of the Medical and Scientific Advisory Committee and serves on the Board of Directors of Muscular Dystrophy Canada. He is a member of the Scientific and Medical Advisory Committee at ALS Canada.
Dr. Korngut completed his undergraduate degree in Life Sciences at Queen's University (Kingston, Canada), medical school and neurology residency at Western University (London, Canada), neuromuscular clinical and research fellowship and Masters of Science in Clinical Epidemiology at the University of Calgary, Calgary, Canada.