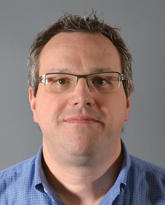 Jay Riva-Cambrin
Professor of Neurosurgery
Pediatric Neurosurgery, Clinical Epidemiology
Director, Neurosurgery Residency Program
Biography
Dr. Riva-Cambrin began his medical studies at the University of Alberta, Canada. After graduating from medical school in June 1998, he completed his residency at the University of Toronto, Canada. He obtained a Masters of Science in Clinical Epidemiology from the University of Toronto under the direction of Dr. James Drake. Dr. Riva-Cambrin completed a postgraduate fellowship in pediatric neurological surgery at The Hospital for Sick Children, University of Toronto in Pediatric Neurosurgery.
Dr. Riva-Cambrin's clinical interests in Pediatric Neurosurgery include the treatment of hydrocephalus and clinical trials. He is a member of The Hydrocephalus Clinical Research Network (HCRN). Recent research interests include comparing the outcomes between ETV+CPC and shunts in the infant hydrocephalus population and exploring the relationship between ventricle size and neuropsychological outcomes in older children treated for hydrocephalus. It is for this work, that he was a recipient of the Hydrocephalus Association MYIs' research grant in 2012.
Dr. Riva-Cambrin joined has recently joined the faculty at the University of Calgary from his previous role at the University of Utah. He is an Associate Professor of Neurosurgery, the Director of the Neurosurgery residency training program, and developing a neurosurgical clinical research center at the University of Calgary with special focus on pediatric hydrocephalus.