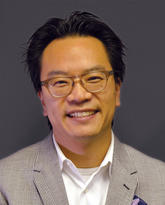 John Wong
Associate Professor of Neurosurgery
Aneurysms, Carotid Stenosis, Vascular Malformations
BMSc, MD, MSc, MBA, FRCSC
Biography
Dr. John Wong is an Associate Professor in the Departments of Clinical Neurosciences and Radiology, University of Calgary, and Director of Endovascular and Cerebrovascular Neurosurgery in the Division of Neurosurgery, Alberta Health Services.
He received his medical doctorate, neurosurgical residency training, and Masters Degree at the University of Alberta in Edmonton from 1990 to 1998. As a result of additional sub-specialty training in neurovascular surgery at Yale University and further specialization in interventional neuroradiology in New York City, he is one of the few Neurosurgeons with dual Fellowship training in both open surgery and minimally-invasive endovascular therapy of the brain and spine.
His research interests include the treatment of aneurysms, carotid stenosis, vascular malformations, and stroke. Clinically Dr. Wong specializes in cerebrovascular and endovascular neurosurgery. He also actively participates in the radiosurgical treatment of patients in the Alberta Radiosurgery Centre at the Tom Baker Cancer Centre.