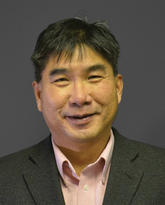 V. Wee Yong
Professor of Translational Neuroscience
Researcher
Head, Section of Translational Neuroscience
Biography
Dr. V. Wee Yong is a Professor at the Hotchkiss Brain Institute and the Departments of Clinical Neurosciences and Oncology at The University of Calgary. He co-directs the Multiple Sclerosis (MS) Program of the Hotchkiss Brain Institute, and he holds the Canada Research Chair in Neuroimmunology.
Dr. Yong received his Ph.D. from the University of British Columbia, Vancouver, and started his faculty appointment at the Montreal Neurological Institute, McGill University, in 1989. He relocated to Calgary in 1996. His research interests lie in the area of neuroimmunology, neuroprotection and CNS regeneration, and his projects have been guided by MS, spinal cord injury and malignant gliomas.
Dr. Yong has published 208 peer-reviewed manuscripts and his research has been translated into clinical trials in MS and spinal cord injury. His work has been cited over 12,000 times by other authors in scientific publications. In 2003, he was awarded the Queen's Golden Jubilee Year Medallion for volunteer activities on behalf of the MS Society of Canada. In 2010, Dr. Yong was elected a fellow of the Canadian Academy of Health Sciences, a top honor for those working in the medical sciences.
Dr. Yong is the immediate past chair of the Medical Advisory Committee of the MS Society of Canada, he directs the Alberta endMS Regional Research and Training Center, and he is on the editorial board of 7 international journals. In 2012, he was elected by an international community to be the Vice President of the International Society of Neuroimmunology; he will become its President in 2014.