Due to COVID-19 some of our clinic processes have changed. The clinic will contact you about options when they call to schedule your appointment. For more information, please review the Alberta Referral Directory.
Program Lead: Dr. Alexandra Hanson

The Urgent Neurology Clinic has been serving patients since 2000 and is currently under the direction of Dr. Alexandra Hanson. Each year we receive almost 3,000 referrals, provide over 1,300 new appointment consultations, and see almost 1,500 follow up appointments.
If our patients need continuing neurological care, they are then attached to a primary neurologist for ongoing care of their neurological issue. Otherwise, our clinic works in partnership with the patient's medical home (family doctor) or primary care team to transition back to their care.
The service the Urgent Neurology Clinic provides is for urgent assessment of a rapidly progressing neurological issue, which can or should no longer be managed by a patient's medical home / primary care team.
Our clinic sees patients at two locations. Where patients are seen is influenced by their home address and where the next available appointment is.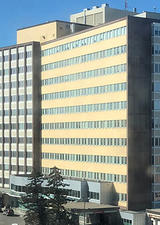 Appointments at Foothills Medical Centre
12th Floor, Main Building
Foothills Medical Centre (FMC)
1403 29th Street NW
Calgary, AB T2N 2T9
(403) 944-2372
Urgent Neurology Clinic appointments are on the 12th floor of the main building of Foothills Hospital. Take the elevators in the Main Building to the 11th floor and transfer to the 12th floor elevator. There are also stairs from the 11th floor to the 12th floor. Please check in at the 12th floor reception deck when you arrive. 
The new Central Parking (Lot 1) is the nearest parking to the clinic.
Please click here for maps and payment information.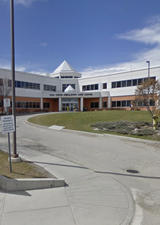 Appointments at Rockyview General Hospital
5th Floor
Holy Cross Ambulatory Care Building
Rockyview General Hospital
7007 14 Street SW
Calgary, AB T2V 1P9
(403) 943-8552
Urgent Neurology Clinic appointments are on the 5th floor of the Holy Cross Ambulatory Care building. From Parking Lot 9, walk across the Holy Cross building and take the elevator up one floor to the 5th floor. Turn right off the elevators and enter the EEG/EMG Lab where the Urgent Neurology Clinic is located.
The nearest parkade is Lot 9 in the NW corner of the hospital (not the larger Lot 1 in front).
Please click here for maps and payment information. 
Please use the links below to learn about our clinic