The CCCR is staffed by a team of experts with experience in areas including research administration, study operations, finance, regulatory oversight and project management. Through our collective experience, we're able to offer insight-driven best practices and guidance for conducting clinical research at the University of Calgary.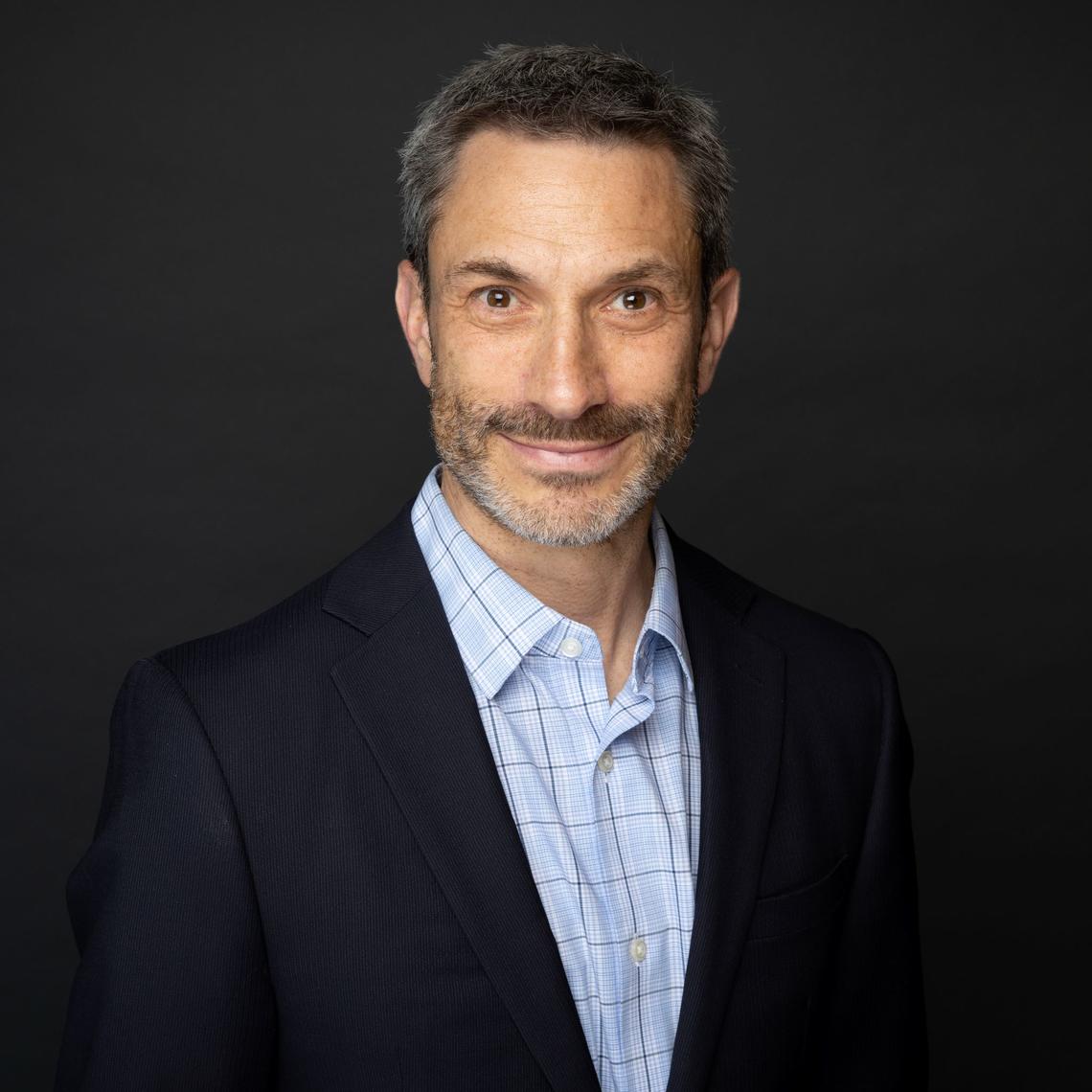 Dr. Stephen Freedman - Associate Dean, Clinical Trials
Dr. Freedman is Professor of Pediatrics and Emergency Medicine at the University of Calgary.  He completed his residency at The Hospital for Sick Children and a pediatric emergency medicine fellowship at Children's Memorial Hospital in Chicago. He obtained a Master's of Science in Clinical Investigation at Northwestern University.  He is the Past-Chair of Pediatric Emergency Research Canada and currently serves as the Alberta Children's Hospital Foundation Professor in Child Health and Wellness.
His research focuses on applying clinical research to improve outcomes in children seeking emergency department care. His focus is on the use of innovative, multidisciplinary approaches to solve complex problems.   He has published over 220 peer-reviewed manuscripts and is the principal investigator on numerous multicentre clinical trials with funding support from CIHR and the NIH.  Most recently, he received CIHR funding to lead several multi-national pediatric COVID-19 studies and NIH funding to evaluate an intervention to prevent progression of disease in children infected with Shiga toxin producing E. coli.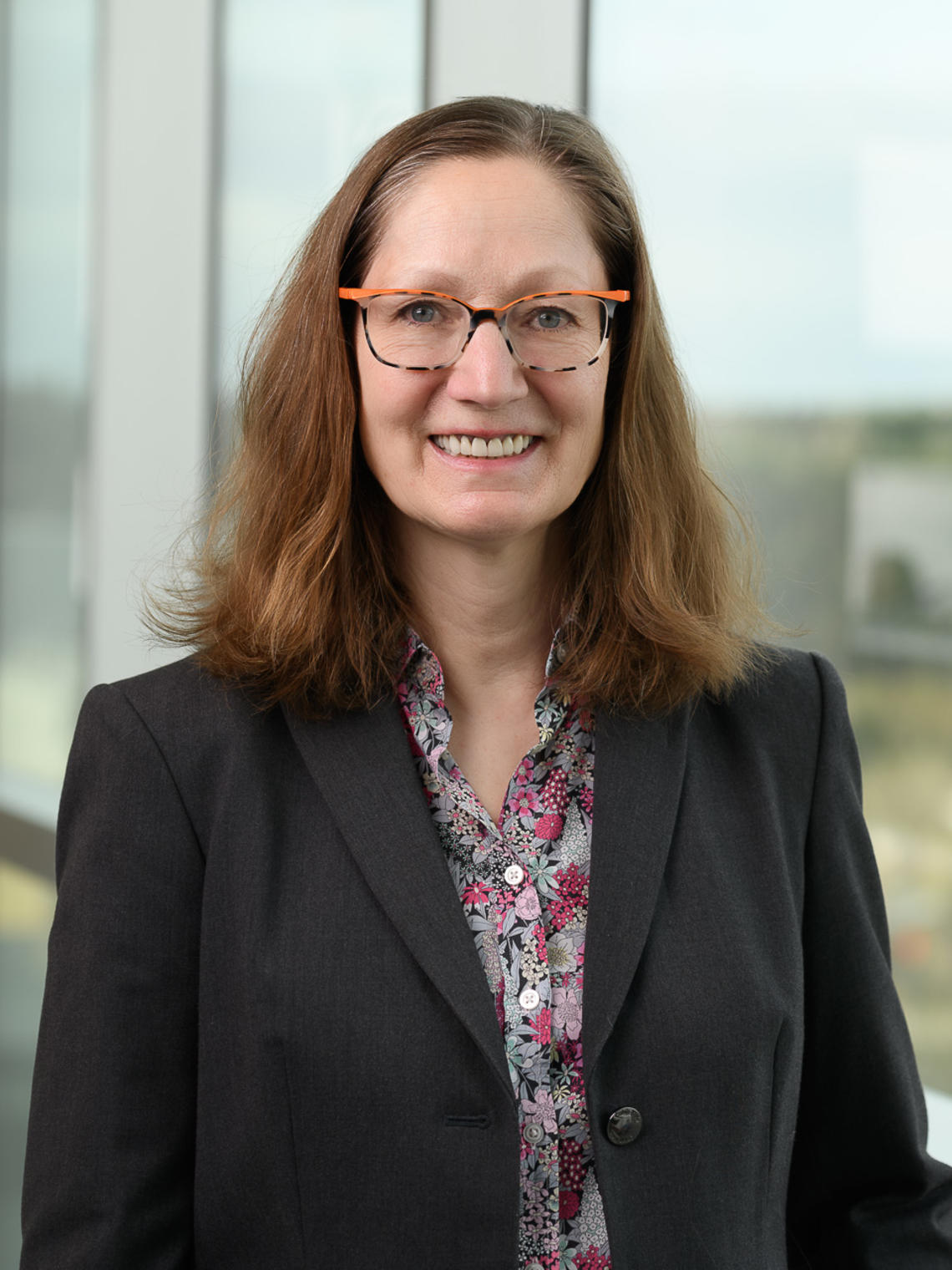 Sabine Moritz, MSc, CCRP  - Director, Clinical, Health Services and Population Health Research
Sabine holds both a BSc and MSc in Biology from the RWTH in Aachen, Germany, as well as an MSc in Research and Evaluation Methods in Health Care from the Open University, UK. A graduate of the University of Calgary's ULead program, she was also the recipient of the 2018 U Make a Difference award and is a Certified Clinical Research Professional (SoCRA).  
Overseeing both the CCCR and the Heritage Medical Research Clinic, Sabine plays a critical role in building clinical research infrastructure and expanding clinical trial capacity at the University. Currently, she is also leading the Alberta-wide implementation of a Clinical Trial Management System.
Her clinical research career has spanned more than 25 years and includes extensive experience in developing and leading clinical trial programs both in Canada and the UK, including at the Cancer Research Campaign Clinical Trials Centre at King's College in London, UK, and the Cancer Clinical Trials Centre at the Tom Baker Cancer Centre in Calgary.

Phone: 403.220.8754
Email: sabine.moritz@ucalgary.ca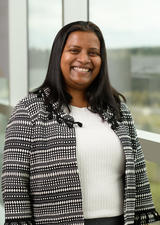 Shweta Patel, MBBS, CCRP
Shweta brings substantial clinical research and health-care experience to her role as Clinical Trial Program Administrator at the CCCR. This includes more than five years coordinating clinical drug trials in multi-therapeutic areas, from respiratory and metabolic research to dermatology and oncology.  In her role, she acts as the primary point of contact with external sponsors and supports investigators with site selection, trial start-up activities and accessing research support services at the University of Calgary.
Shweta's education includes a Bachelor of Medicine and Bachelor of Surgery degree from the University of Baroda Medical College in India. She's also a Certified Clinical Research Professional (CCRP), is an active member of the Society of Clinical Research Associates (SOCRA) and holds certifications in both phlebotomy and the transportation of clinical trial samples (IATA).
Phone: 403.210.5460
Email: pats@ucalgary.ca
Start-up Services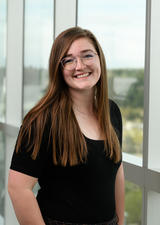 Jenna Dobry, BSc, MSL
Jenna serves as the Quality Assurance and Regulatory Compliance Specialist for the University.  Jenna received her Bachelor of Science Degree in Biological Sciences from the University of Calgary. She earned a Master of Science Degree in Law from Northwestern University which provided her with a deep understanding of various regulatory frameworks in clinical research and other STEM fields.
Jenna has held various roles in clinical research at the University of Calgary and with Alberta Health Services.  She worked as a Research Coordinator for the Section of Neonatology and held the lead role of Clinical Research Associate in the Hematology, Oncology and Transplant Clinical Research Unit at the Alberta Children's Hospital.
Jenna has a thorough understanding of the complexity of clinical research regulations.  Her goal is to make compliance as seamless as possible while ensuring that research teams can focus on keeping their participants safe and producing quality data to improve medical care. 
Email: jldobry@ucalgary.ca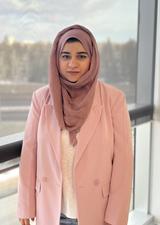 Shanza Mukhtar, BSc, MSc
As a Clinical Study Monitor, Shanza brings extensive research and quality assurance experience to her role. With more than thirteen years' experience with multiple organizations around the globe, she has worked in cancer research, molecular biology, genetics, education, and quality assurance, allowing her to contribute greatly towards monitoring clinical trial success.
She holds a BSc in Medical Microbiology and an MSc in Molecular Biology from the University of Hertfordshire, UK. Shanza has held multiple roles in pharmaceuticals, interventional medicine, drug-device companies, and the UK Ministry of Education and Health, demonstrating a thorough understanding of quality assurance for clinical trials. As Clinical Study Monitor, she helps ensure that the University of Calgary-sponsored trials are conducted in compliance with the currently approved protocol, GCP, and within applicable regulatory requirements.
Email: shanza.mukhtar1@ucalgary.ca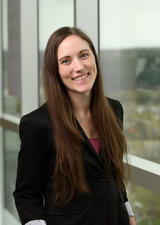 Mari Boesen, M.Sc., PMP
As the Provincial CTMS Project Manager, Mari is dedicated to the implementation of the new Clinical Trial Management System in Alberta. Mari is passionate about making change as easy as possible and looks forward to setting your team up for success in the system. She knows just how many activities are involved in conducting a clinical trial and thinks that a CTMS is the best way to stay on top of it all!
Mari has a background in Pragmatic Clinical Trials with the Alberta Strategy for Patient-Oriented Research. While there, she worked on clinical trial training programs, patient-facing clinical research awareness campaigns, and supported many tools and resources for clinical trial conduct in Alberta. She has an educational background in Medical Imaging Research with a BSc in Physics from the University of Victoria, an MSc in Physics from the University of Calgary, and a Project Management Professional designation through the Project Management Institute.
Email: meboesen@ucalgary.ca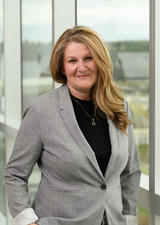 Gillian Hughes, MEd, MSc
Gillian brings varied experience from software implementation and technical writing, adult education and training, editorial and research management, and informatics to her role as the CTMS Implementation and Training Lead. Gillian is committed to process and quality improvement in support of patient safety, which is why she feels the CTMS will be so helpful to investigators, study teams and patients.
Gillian's educational background includes a MSc in Health Informatics, focussing on usability and human factors from the University of Victoria, and a BA in Psychology and MEd in Special Education (Psychology & Adult Education) from the University of Alberta. She has been a technical writer for a variety of software systems, and spent a decade as Managing Editor of top-ranked medical-surgical journals, including the American Journal of Transplantation, Transplantation, and Transplantation Direct. She was the Clinical Research Project Manager for a kidney transplant research group and Study Manager for a large, Canadian, multicentre, multinational investigator-initiated trial.
Email: gillian.hughes@ucalgary.ca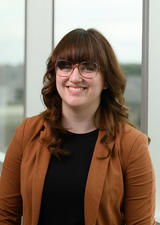 Erin Timpson
Erin joined the CCCR team in early 2021 to help with the implementation of the new Clinical Trial Management System (CTMS). Erin's focus is transferring clinical trials and their budgets into OnCore. Through her knowledge of the CTMS, Erin helps teams optimize use of the application, as well as providing resources, information, and support to research teams through the creation and activation of their clinical trials.  She is always available to help teams further enhance their experience with CTMS and CCCR through her work with the Provincial OnCore Support Team (POST). Erin looks forward to getting to know you and your team and helping you use our systems to best suit your needs.
Email: erin.timpson@ucalgary.ca