Research
For more information about CHAMP studies, please contact the Research Office:
Phone: 403-956-3427
Fax: 403-956-3497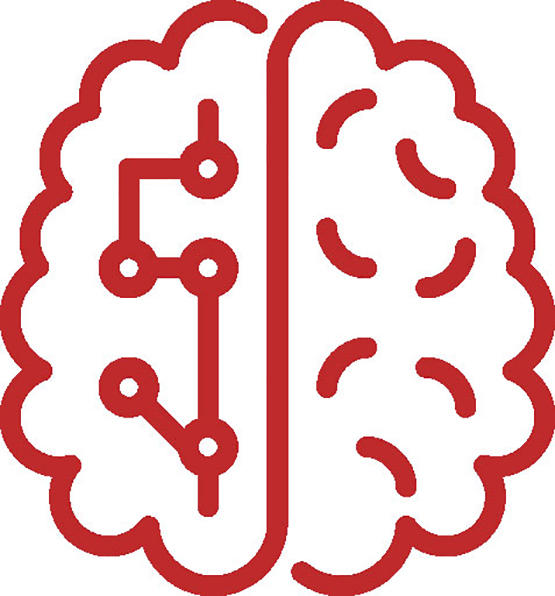 Correlates of Disease Severity and Burden in Persons with Migraine (Actively Recruiting)
Background and Purpose:
There is a need for a simple and fast self-reported measure of migraine severity. The Global Assessment of Migraine Severity (GAMS) is a new measure of migraine severity.
The purpose of this study is to assess the psychometric properties of the GAMS measure. Furthermore, we are looking to assess the trajectory of disease severity in persons with migraine and to understand the healthcare utilization pattern of these patients.
Healthcare utilization data that we will study include emergency room visits, hospital based clinic visits and number of hospitalizations.
Study Duration:
This a prospective longitudinal cohort study of individuals with migraine over a 3-month period. Study participants will complete questionnaires at 4 different time points over a 3-month period.
Inclusion Criteria:
Patients aged 18 and over
Patients must meet diagnostic criteria for episodic or chronic migraine with at least one migraine attack each month
Patients with co-existing tension type headaches
Exclusion Criteria:
Medication overuse headache or other primary or secondary headache
Patients with other neurological disorders (ex: epilepsy, multiple sclerosis etc.)
Recruitment Status:
Currently actively recruiting study participants.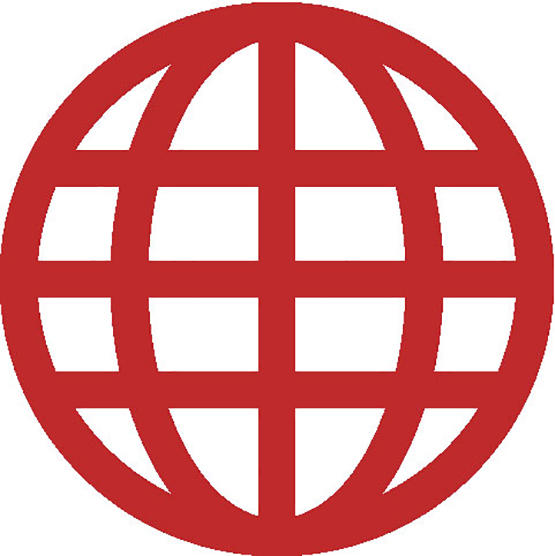 Spontaneous Intracranial Hypotension Registry (Actively Recruiting)
Background and Purpose:
The objective of this research study is to develop a geographic database or registry to collect data on SIH patients from all physicians in the Calgary area. We are hoping that the SIH registry will improve our understanding of the epidemiology, diagnosis, clinical characteristics, useful imaging modalities, treatments & management, prognosis and natural history of SIH. This study requires minimal patient participation as the data will be collected from patients' medical records.
Inclusion Criteria:
Patients aged 18 and older
Patients must meet ICDH-III diagnostic criteria for SIH in order to avoid contamination of registry with other mimicking headache disorders. The criteria are as follows: 
          A.    Any headache fulfilling criterion B to D
          B.    Low CSF pressure (<60 mm) and/or evidence of CSF leakage (direct or indirect) on imaging
          C.    Headache has developed in temporal relation to low CSF pressure or CSF leakage, or has led to its discovery
          D.    Not better accounted by another ICHD-III diagnosis
Patients registered in clinics and hospitals within Alberta Health Services
Exclusion Criteria:
Patients with a clear history of moderate to severe trauma leading to a CSF leak. Patients with minor trauma can be included
Headache attributed to post-dural puncture headache
Presence of other headache disorders that may complicate the picture, such as post-traumatic headache, medication-overuse headache, and orthostatic headache not due to SIH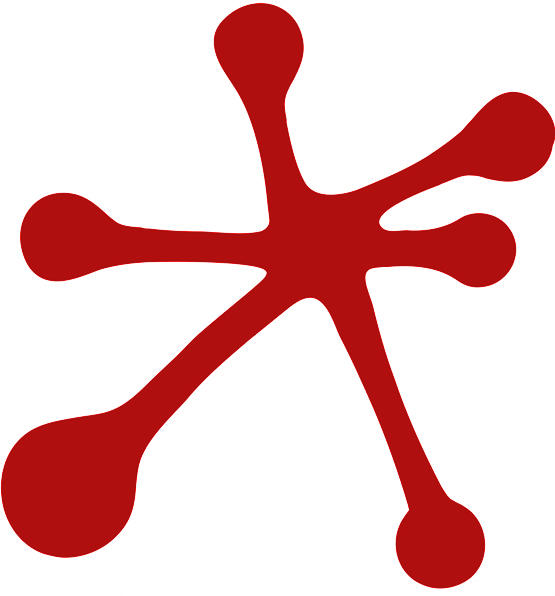 Efficacy and Safety of Occipital Nerve Stimulation in Trigeminal Autonomic Cephalalgias: A double-blind, phase II, randomized, controlled trial (Actively Recruiting)
Background and Purpose:
This is a double-blind clinical trial looking at the efficacy of occipital nerve stimulation in the treatment of trigeminal autonomic cephalalgias.
Inclusion Criteria:
Meets ICHD-3 diagnostic criteria for the chronic form of one of the trigeminal autonomic cephalgias, as determined by the treating headache neurologist.
Meets psychological requirements for implantation of a neuromodulation device for pain, meaning the absence of uncontrolled or untreated psychiatric disease, as determined by the treating psychiatrist. (Assessment by Dr. Aaron Mackie is required before referral)
Failed standard medical management, meaning at least 3 conventional preventative therapies. These include:

Cluster headache: verapamil, lithium, topiramate, divalproex, melatonin, Emgality, etc. (note that oxygen is not a preventative)
SUNCT/SUNA: lamotrigine, gabapentin, pregabalin, carbamazepine, tricyclic antidepressants, etc.
Hemicrania continua: indomethacin, verapamil, gabapentin, etc.

On stable dose of preventative medications for a minimum of 2 months prior to screening visit, with no plan to change these medications, and no occipital nerve blocks or botox injections or steroids for minimum of 3 months prior.

Acute/abortive medications, such as oxygen or triptans, are allowed
Note that occipital nerve blocks and steroids and botox injections are not allowed during the 6 month blinded phase

No medical contraindications to surgeryPatients aged 18 and older
Exclusion Criteria:
Presence of another headache disorder
Presence of uncontrolled or untreated psychiatric disease
Presence of medical contraindications to surgery
Non-English speaking
Recruitment:
If you have a patient that fits the criteria, and they are willing to explore the option of surgery to treat their headache, please let both Drs. Girgis and Amoozegar know of the patient
Upcoming CHAMP Studies (Spring/Summer 2022)
(TEVA TV48125-MH-50039) A Long-Term, Prospective, Observational Study to Evaluate the Safety, Including Cardiovascular Safety, of Fremanezumab in Patients with Migraine in Routine Clinical Practice
Purpose:
Investigate the incidence of adverse events in a real-world setting in migraine patients with long-term exposure to fremanezumab relative to migraine patients with other preventive migraine medications targeting the CGRP pathway or other preventative migraine medication not targeting the CGRP pathway.
Patients with a diagnosis of migraine who have been newly prescribed fremanezumab or another migraine preventative medication will be invited to participate in this study. Patients will be followed up for 3 years
Inclusion Criteria:
Patients aged 18 and older
Diagnosis of migraine
Patient has been newly prescribed fremanezumab, non-fremanezumab CGRP-pathway targeting preventive migraine medications, or non-CGRP-pathway targeting preventive migraine medications.
Exclusion Criteria:
Patient has been previously treated with CGRP-pathway targeting preventative medications
Recruitment and Status::
Ethics approval just received. SIV to be scheduled soon.
The CHAMP Registry: Optimizing Headache Patient Care and Outcomes
Background and Purpose:
With the CHAMP Registry, we aim to capture meaningful data of patient headache burden, treatments, and outcomes, which we propose to do using a longitudinal registry of headache patients at a tertiary headache care clinic with a catchment area of over 1 million persons.  This data will be used for clinical care, research, and quality improvement projects.
Study Design and Duration:
Patients will receive auto-generated emails from REDCap to complete 8 questionnaires that assess various health components such as: depressive/anxiety symptoms, quality of life and sleep quality. Physicians will be required to complete an initial visit questionnaire and follow-up questionnaires at every clinic visit.
Patient questionnaires will be completed every 3 months for the first year of participation, and every 6 months thereafter, or until patient is discharged from the CHAMP clinic. Patients can also consent to complete 1 questionnaire every 6 months after their discharge.
Eligibility:
Patients aged 18 or older
Any patient registered with the CHAMP clinic is eligible for this study
Recruitment and Status:
Under Ethics Review
(AbbVie M21-307) Phase 3 Multicenter, Randomized, Double-blind, Placebo-controlled Study of BOTOX (Botulinum Toxin Type A) for the Prevention of Migraine in Subjects with Episodic Migraine
Purpose:
To evaluate the efficacy and safety of two dose (155 U and 195 U) levels of Botox compared to placebo as migraine prevention in episodic migraine patients.
Inclusion Criteria:
Patients aged 18-65 years
History of 6–14 migraine days/month in each of the 3 months prior to Visit 1
<15 headache days/month in each of the 3 months prior to Visit 1
Exclusion Criteria:
Current diagnosis of chronic migraine
History of inadequate response to >4 prophylactic treatment for migraine
Concurrent pain condition that may significantly impact current headache disorder (ie. Fibromyalgia, TMJ, craniofacial pain etc.)
Use of opioids >2 days/month or any gepant in the 3 months prior to Visit 1
Prior use of ANY botulinum toxin injections in the head, face, and/or neck in the subject's lifetime
Prior use of ANY botulinum toxin, regardless of location, in the 6 months prior to Visit 1
Concurrent use or use of any migraine prophylactic treatment in the 4 weeks prior to Visit 1
Use of CGRP monoclonal antibody in the 6 months prior to Visit 1
Recruitment and Status:
Pending Ethics Submission and Review
Cannabis for the Prophylactic Treatment of Migraine: a Randomized Double-Blind Placebo-Controlled Clinical Trial
Purpose:
The purpose of this study is to evaluate the efficacy and safety of a high CBD/low THC capsule for the treatment of chronic migraine.
Study participants will be randomized to one of three groups: placebo, low dose CBD (100 mg OD) or high dose CBD (200 mg OD).
Inclusion Criteria:
Patients aged 25 and older
History of migraine for at least 12 months
Chronic migraine for at least 3 months prior to screening
Migraine preventative medications (including Botulinum toxin injections) are permitted if dose is stable for the 3 month period prior to randomization (and for 3 cycles of Botulinum toxin injections), and no change to dose is planned for the entire duration of the study
Failure of at least 2 prior migraine preventatives, either due to lack of efficacy with an appropriate trial of the medication, or due to lack of tolerability
Exclusion Criteria:
Other active primary headaches, such as cluster headache, hemicrania continua, etc.
Pregnant, planning to become pregnant, or breastfeeding.
Active or significant history of major mental illness, including severe depression, or anxiety, and any history of psychosis or schizophrenia.
Regular use of cannabis (weekly or more frequent), for medical or recreational reasons during the previous 3 months.  Patients will also not be permitted to use cannabis or any cannabis products for the full duration of the study.
History of significant cardiovascular or cerebrovascular disease or hypertension greater than 160/100 and not medically treated
Overuse of triptan, dihydroergotamine, opioid, or barbiturate medications, defined as 10 or more days per month in the 3 months prior to randomization.
Overuse of simple analgesics (such as acetaminophen, ibuprofen, aspirin), and non-steroidal anti-inflammatories (such as naproxen, ketorolac, diclofenac, etc.) defined as 15 or more days per month in the 3 months prior to randomization.
Recruitment and Status:
Clinical trial application currently being reviewed by Health Canada.  Anticipated start: summer 2022. Number of patients planned: 120.