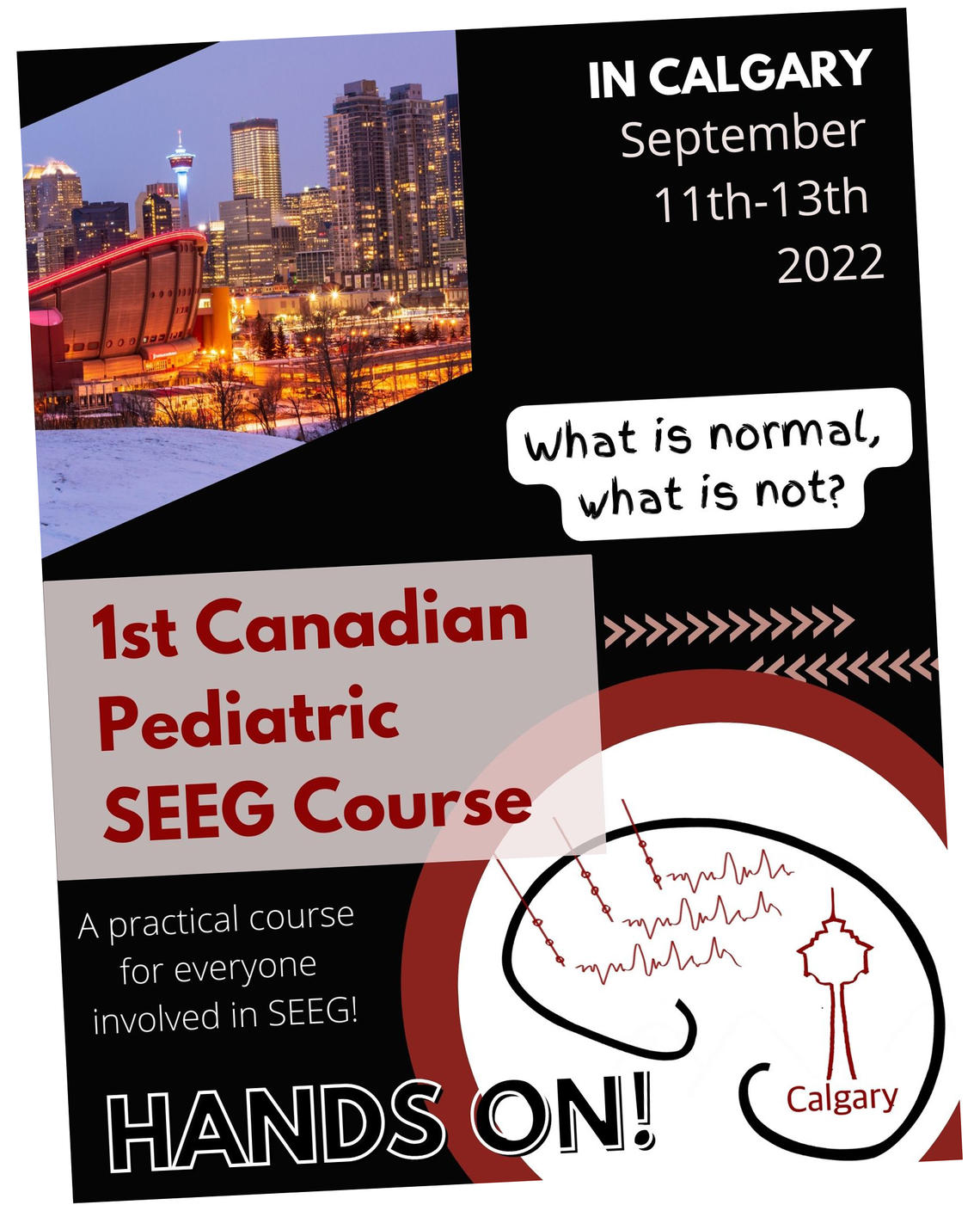 What Can You Expect at 1st Canadian Paediatric SEEG Course?
Do you want to learn about stereo-EEG and get hands-on experience?Join us for this workshop. We will have exciting lectures by internationally renowned speakers and an experienced faculty that will support you in solving hand-on cases. The workshop also aims to bring together specialists from different training backgrounds and experience levels to increase out knowledge about pediatric stereo-EEG. Hurry-up and register, because spaces are limited and this will be a unique practical learning experience.
What is normal, what is not? This will be the question discussed in the scientific part of our course. You will learn about challenges and advantages of stereo EEG in children. Moreover will dedicate the second day to discussing stimulation in stereo-EEG studies.
Scientific lectures will be accompanied by a hands-on experience, which allows participants to solve SEEG cases similar to those provided in the international SEEG courses. Each case will be discussed in two phases (practical sessions).  In phase one participants  receive information from non-invasive investigations like MRI, PET, neuropsychology, seizure semiology and the LTM-EEG data of the patients. They will read the EEG, watch seizures and then will discuss possible implantations side and design their own implantation scheme. In phase 2 participants will get the chance to read the SEEG traces from the same patients and will develop a resection scheme.
Invited Faculty:
Dr. JP Appendino (Canada), Dr. Juan Bulacio (US), Dr. Helen Cross (UK), Dr. Jean Gotman (Canada), Dr. George Ibrahim (Canada),  Dr. Alexandra Klotz (Germany), Dr. Hiroshi Ostubo (Canada), Dr. Peter Reinacher (Germany), Dr. Philippe Ryvlin (Switzerland), Dr. Morris Scantlebury (Canada), Stephan Schuele (USA),  Dr Martin Tisdall (UK).  Dr. Jean Regis (France), Dr. Paolo Fedeirco (Canada)
Organizing Committee:
Dr. Mary Connolly (Vancouver), Dr. Elizabeth Donner (Toronto), Dr Walter Hader (Calgary), Dr. Linda Huh (Vancouver), Dr. Julia Jacobs (Calgary), Dr Kenneth Myers (Montreal), Dr. Ayako Ochi (Toronto)
Registration
2 Day Full Access In-Person — Sept. 12 and 13, 2022. Snacks + Lunch + Dinner (only Sept. 12)
$200 CAD – for Physicians
$50 CAD – for Fellows, Residents, Technologists, Other Designations

Join Us in the Heart of the New West!
Known for its famed Calgary Stampede, it features the largest rodeo in the world.  This annual 10-day events bills itself as "The Greatest Outdoor Show on Earth". Calgary is a diverse city and is Canada's sunniest city.   For those who love to be in nature, Calgary is one of the best cities to live in Canada.  From urban parks to the Rocky Mountains, there are endless opportunities for getting out into the great outdoors like the Banff National Park, Alberta Badlands to name a few.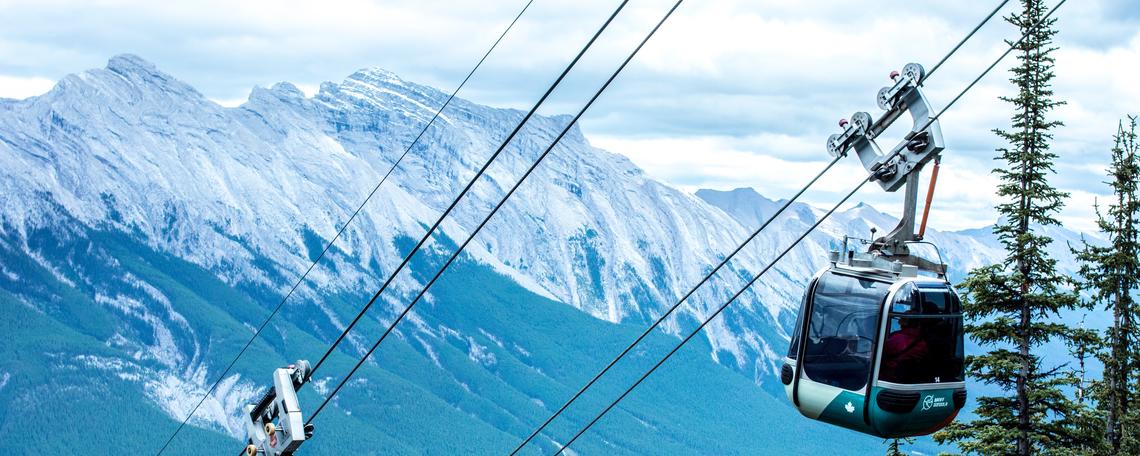 Optional Sept. 11 Banff Gondola Day Trip
Soar to the top of Sulphur Mountain and experience a stunning bird's eye view of 6 incredible mountain ranges and a great perspective of the town of Banff from the Banff Gondola. Click for more information.
7:15am Meet your Discover Canada Tours Guide at Residence Inn by Marriot
7:30am-9:30am Travel to Lake Louise through the beautiful Kananaskis Country.
9:30-11:00am Arrive in Lake Louise this morning, view the beautiful emerald-coloured lake and the Victoria Glacier at the backdrop. Option to join your guide for a hike to the Fairview Lookout for a view of Lake Louise and the Fairmont Chateau Hotel.
11:00am-11:30pm Travel to the town of Banff.
11:30am-12:15pm Free time to have lunch on Banff Avenue.
12:15pm-12:30pm Drive to Banff Gondola.
12:30-1:45pm Ride the Banff Gondola to the summit of Sulphur Mountain for a view of Bow Valley and 6 stunning mountain ranges from the state of the art building that sits on top.
2:00pm Depart for Calgary, arriving back at 4:00pm.
Cancellation Policy
Conference Participation is non-refundable. 
Conference Participation is non-transferable.
If you are unable to attend, requests must be submitted in writing to ftaylor@ucalgary.ca by August 15, 2022. 
Registration and Payment Policy
Registration for the event is not confirmed until full payment is received.  Access to the event will not be allowed until all fees have been paid.  All pricing is listed in CAD.
Registration rate is determined by the date of payment is received. 
Payment Methods
An online payment link will be displayed once you register for the course.
If you require an invoice, please contact us at ftaylor@ucalgary.ca