Welcome to the Vascular Imaging Laboratory
Our focus is on using magnetic resonance imaging to advance the detection and management of vascular diseases, particularly those of the brain and neck. We strive to develop, apply and evaluate new imaging tools for the characterization of neurovascular disease. The Vascular Imaging Lab (VIL) is proud to be a component of the University of Calgary and to be part of the Seaman Family Magnetic Resonance Research Centre at the Foothills Medical Center, Alberta Health Services. We work closely with the Calgary Image Processing and Analysis Centre.
Currently, the VIL is active in imaging research that encompasses the neurovascular components of aging, stroke, vascular dementia, as well as brain tumours. These include projects that vary in scope and methodology, from development of new imaging technologies, to advanced post-processing and analysis strategies, to pilot human imaging studies. Outcomes of these and past studies can be seen through our collection of peer-reviewed publications in high-impact journals and research presentations at multiple national and international workshops and conferences. This effort occurs in an inclusive, supportive learning environment.
Priorities at the VIL include establishing and sustaining constructive partnerships and collaborations with other researchers, networks, and institutions; sustaining support from funding agencies and foundations; as well as the advanced training through research of our students, fellows and staff. Our collaborators, funders and trainees are key to the success of the program.
The VIL acknowledges that the University of Calgary lies on the traditional territories of the people of the Treaty 7 region in Southern Alberta. The City of Calgary is also home to Métis Nation of Alberta, Region 3.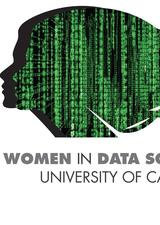 Undergraduate Student wins Poster Award
Congrats to Rachel Renegado for winning the best poster award at the 2022 Women In Data Science meeting at the University of Calgary. (March 2022)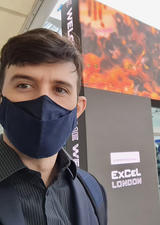 Duarte Attends ISMRM 2022
Kauê Duarte attended and presented his work at the ISMRM meeting in London, UK 7-13 May 2022. (May 2022)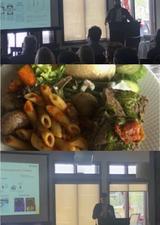 VIL Presents at Radiology Research Day
Abhi Sidhu and Wallace Loos represented the VIL at the 2022 Radiology Research Day. It was great to hear them and others present and to then receive a nice dinner. (May 2022)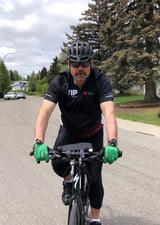 Frayne rides for Heart & Stroke
Richard Frayne joined the 2022 Ride for Heart. In six weeks, he cycled over 700 km raising over $3,700 for Heart & Stroke research. Click here for information and to sponsor a great cause. (June 2022)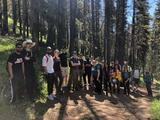 VIL Goes Hiking in K-country
Great hike. We conquered the Fullerton Loop, followed by lunch at Allen Bill Ponds and ice cream in Bragg Creek. Awesome day! (July 2022)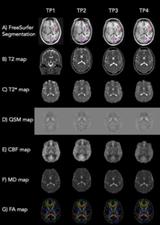 Milestone Paper from VIL
Five year's worth of work. Congratulations to Mariana Salluzzi and the Calgary Normative Study team. The short-term repeatability and long-term reproducibility paper is now out. See https://doi.org/10.1016/j.neuroimage.2022.119488. (July 2022)
Meet the people currently working in the laboratory and our alumni
Find out more about our research activities and infrastructure.
Learn more about our training program and the funding partner that support our research activities.