This fellowship is designed to provide the advanced learner with the opportunities to gain expertise in academic and clinical regional anesthesia and acute pain medicine.
Training occurs primarily at South Health Campus, but may include rotations at other sites, both inside and outside of the Calgary region.  Our goal is to optimize the learning experience of our fellows and create an environment that fosters development of both clinical and academic skills. We perform approximately 3500 to 3600 cases per year involving neuraxial and peripheral regional anesthetic techniques including ultrasound-guided single shot and continuous peripheral nerve blocks. We also have a busy Acute Pain service which manages complex pain patients as well as those patients receiving regional anesthesia single shot blocks and catheters.
Teaching takes place primarily in the regional anesthesia block area, where fellows will work one-on-one with faculty fellowship-trained and experienced anesthesiologists in regional anesthesia. The regional anesthesia block area relies on teamwork and fellows will also work closely with experienced nursing staff and anesthesia assistants. Fellows will also round on patients on the acute pain service with acute pain staff anesthesiologists as well as acute pain nurse practitioners.  
Unique to our program is an elective rotation where different regional anesthesia, pain management, and/or point of care ultrasound experiences can be explored in other clinical settings. Some examples of these include pediatric regional anesthesia and acute pain, global health regional anesthesia, simulation in regional anesthesia, transitional pain, point of care ultrasound or regional anesthesia and acute pain at other centers.
The fellowship is one year and one fellowship position is offered per year with a start date in typically in July. Alternative start dates may be available.
Regional Anesthesia and Acute Pain Fellowship Program Manual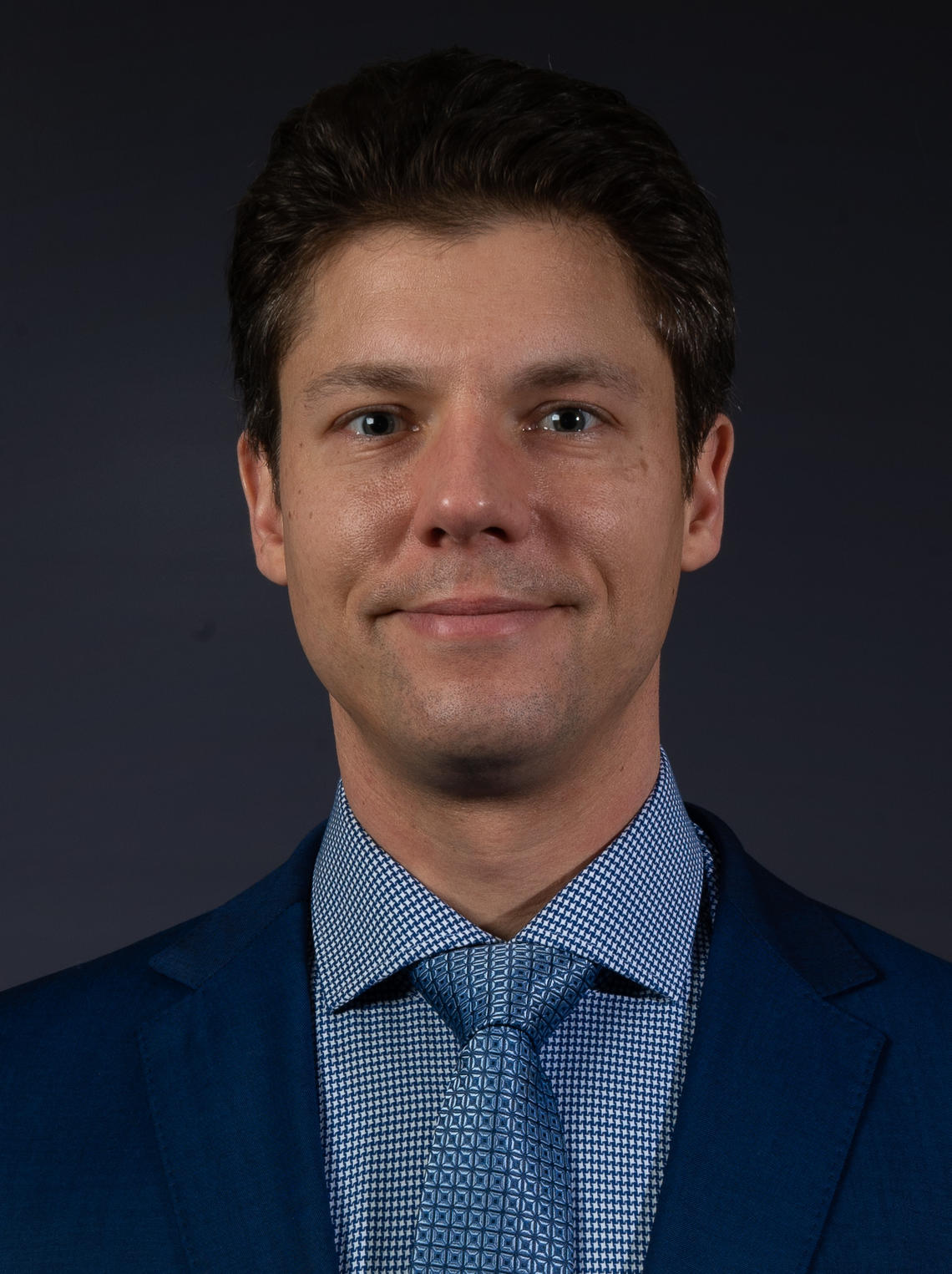 Dr. Ryan Endersby
Email:  Anesthesia.Fellowships@ahs.ca
Dr. Ryan Endersby, MD, completed a Bachelor of Science with First Class Honours in Cellular Molecular and Microbial Biology at the University of Calgary. He attended Medical School at the University of Alberta, with Special Training in Research. He then completed his Anesthesia Residency at Queen's University and a Fellowship in Regional Anesthesia and Acute Pain at Toronto Western Hospital at the University of Toronto.
His research interests include ultrasound-guided regional anesthesia and acute pain as well as perioperative ultrasound, in particular gastric ultrasound. In addition to being the fellowship supervisor for Regional Anesthesia and Acute Pain, he is the head of the Acute Pain and Regional Anesthesia Service at South Health Campus and site director at South Health Campus for the Perioperative Ultrasound Fellowship. He is extensively involved in Acute Pain, Ultrasound Guided Regional Anesthesia and Perioperative Ultrasound education for staff, residents and allied health professionals and has instructed at numerous workshops, including those at the American Society of Anesthesia and the Canadian Anesthesia Society Annual Meetings. He is a clinical assistant professor at the Cumming School of Medicine.