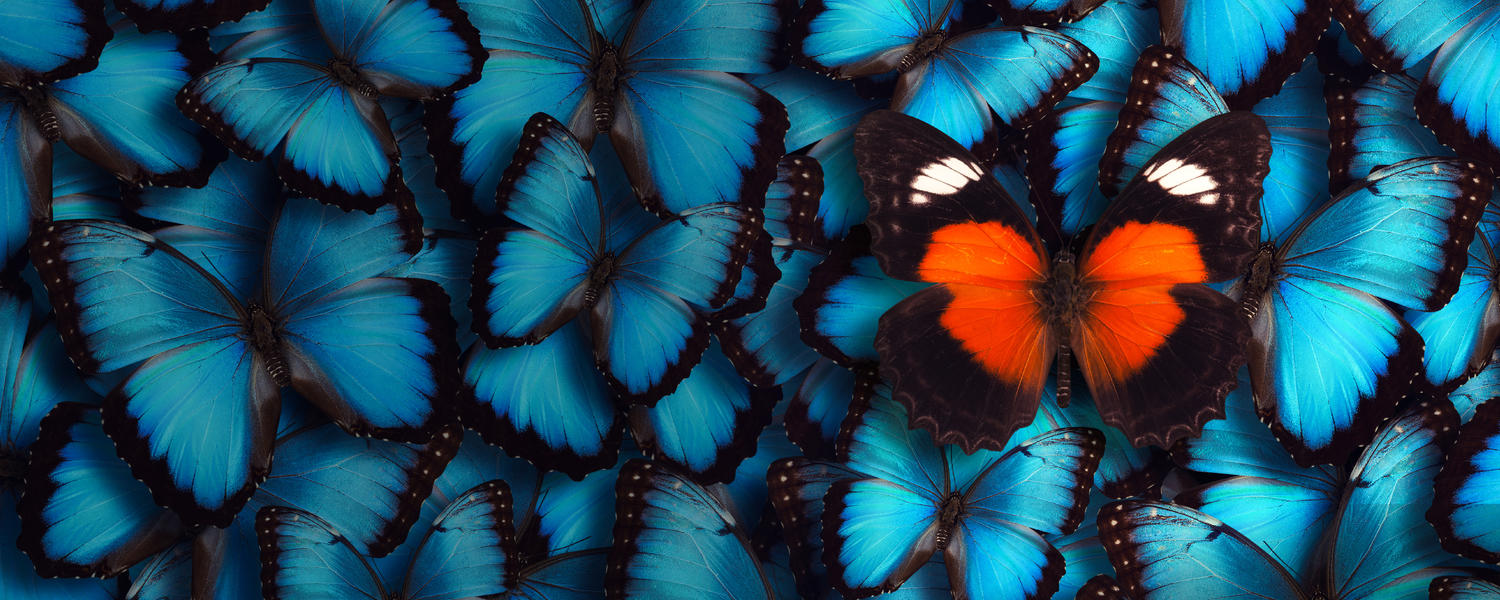 Anesthesiology, Perioperative and Pain Medicine Residency
Start your journey
At the University of Calgary, we offer a five-year specialist training program in Anesthesiology, recognized by the Royal College of Physicians and Surgeons of Canada. Training occurs at all five hospitals in the city.
 Our training program continually strives to achieve the correct balance of general medical and specialist focused training, clinical experience and non-operating room instruction, tertiary care and community experiences, rigorous training, and resident wellness.
Hear from our residents as to why you should choose UCalgary.
When you start residency, it is difficult to anticipate exactly where your career will take you. Calgary's program will prepare you for all forms of practice. Whether you intend to pursue an academic career in medical education or research and whether your clinical work will be based at a major trauma centre or community hospital - it is reassuring to see our alumni successfully navigate fulfilling careers in all areas.
Dr. Claire Allen R3
Department of Anesthesiology - 2019
Why Choose UCalgary Anesthesiology
Learn more about our program, what we offer, and why you should choose UCalgary.  
Our goal
Our goal is to attract honest, intelligent and innovative students and then guide them into becoming well-rounded physicians who possess the specialized knowledge and skills required in modern anesthetic practice. We are constantly re-evaluating our program in order to optimize the educational experiences of our residents, and to ensure that their skills will meet the future needs of the specialty and society at large. We are not afraid to embrace new methods and means to accomplish these goals, and our faculty work together with our residents to accomplish the shared goal of producing the best anesthesiologists possible with the resources available to us.
Our program
Our program is designed to enable residents to be able to work well independently the day after they graduate, and to be in the best position possible to pursue the fellowship opportunities that they desire. Our residents are constantly encouraged to "think big" and "aim high", and to appreciate that residency is a unique chapter in their lives in which they are free to pursue any educational endeavor that they desire.
Our residents
Our residents work closely with faculty members from the very first day of residency to ensure that their professional goals are achieved, and that they will have their full potential at the completion of their residency training.
Our past residents
Our past residents have gone on to complete a diverse range of fellowship specialties such as cardiac anesthesia, neuro anesthesia, pediatric anesthesia, obstetric anesthesia, perioperative medicine, perioperative ultrasound, medical education and simulation, chronic pain and prehospital and transport medicine (STARS) to name a few. We have had residents travel to Massachusetts General, Oxford, University of Pennsylvania, Brigham and Women's Hospital and Stanford.
Competence By Design (CBD)
Like all anesthesiology programs across the country, CBD began on July 1, 2017, for our program at the University of Calgary.  CBD represents a multi-year transformation in Canadian post-graduate medical education aimed at better defining learning objectives, reducing gaps within, and between programs, and facilitating the transition to independent practice.  To help support this change we have implemented a number of curriculum/rotation changes as well as intentionally limited the size of our program.  A small program ensures that our residents have sufficient resources to help deal with the inevitable hurdles they will face while our program undergoes such a significant change.  To help assist our residents, while also ensuring they have met the high standard of care that our program demands, we have recently introduced an academic coach program.  The faculty members who act as coaches will follow residents longitudinally through their training and assist them in managing the academic and professional goals of a rigorous training program.     
Our program builds in multiple events throughout the year to build resident resilience and comradery. Some of these include a welcome BBQ, funded resident retreat weekend, resident wellness day, as well as many optional informal get togethers.
Residency is hard work no matter where you train, Calgary is no different. However, our residents are constantly advocating for changes to make this work as pertinent as possible. We are fortunate to have residency program staff who are responsive to feedback, and willing to implement our ideas. This extends to creating opportunities for engagement outside of work. Events such as our resident ski day would not be possible without the hard work of our seniors, and the receptiveness of the staff. I'm excited to see this program continue to evolve in the upcoming years
Dr. Josh Nicholas R1
Department of Anesthesiology - 2019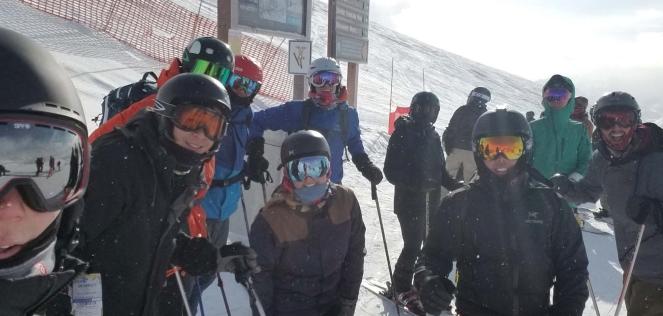 Calgary is an amazing city to residency in. Its proximity to the mountains is ideal for work and play. What makes it truly special though is the people who are ere. You will encounter many incredible educators who are truly invested in your education. It will not take long to feel a part of the group!
Dr. Oliver HathewayR2
Department of Anesthesiology - 2019
We recognize this is a very demanding 5 years of training and our residency program takes resident wellness seriously. Calgary is ideally situated for quick escapes from the city, allowing us to explore and have easy access to world class activities! Explore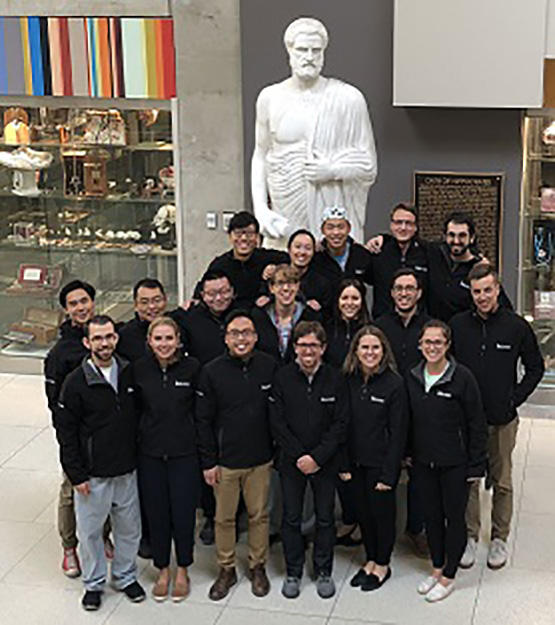 I am so glad to be here. The residents here are some of my closet friends, and very approachable if you ever need anything. The staff take a great interest in you and your learning. They go out of their way to make you feel welcome. Be it talking medicine or jokes they've played on family and friends. This program made Calgary feel like home right away.
Dr. Chris Durr R1
Department of Anesthesiology - 2019