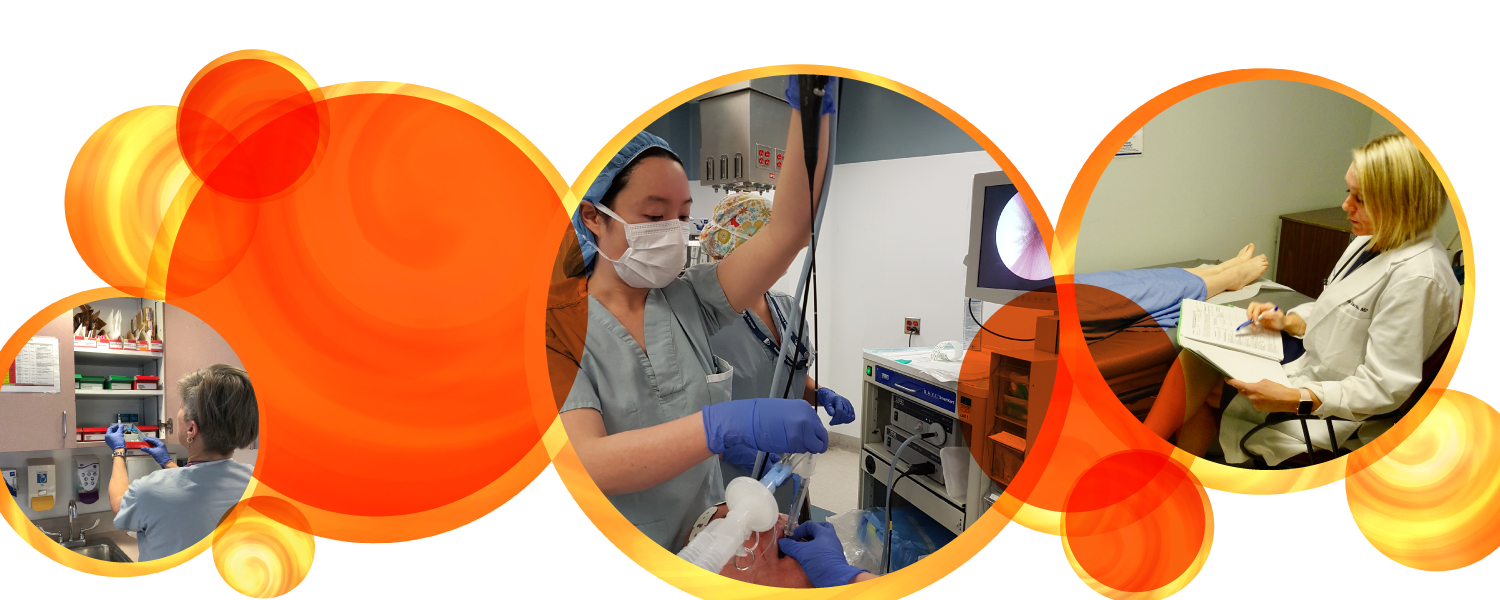 Pain Medicine Residency Program
Pain Medicine is a new and exciting Royal College accredited subspecialty training program. The first pain medicine residency training program began in London, Ontario in 2014 and this was followed by five additional programs as well as one Quebec-based program. The University of Calgary Pain Medicine residency received accreditation in November 2016 and the first resident started in July 2017.
 The Pain Medicine residency is a two-year program initiated by the Royal College of Physicians and Surgeons of Canada (RCPSC). Eligible candidates are in the final year of a training program leading to an FRCPC certification from programs including Anesthesiology, Physical Medicine and Rehabilitation, Psychiatry, Pediatrics, Emergency Medicine, General Internal Medicine, and Neurology. Trainees in other specialties will be considered on a case by case basis. Canadian trainees must apply for this residency program through CaRMS. Applicants who have been in clinical practice for up to five years will also be considered on a case by case basis and will need to contact the program director directly to determine whether an opportunity to join the program was available.
 The University of Calgary Pain Medicine Residency is administered through the Department of Anesthesiology, Perioperative and Pain Medicine and offers excellent multidisciplinary chronic pain training in conjunction with other pertinent training departments. Faculty are highly experienced in clinical and research endeavors and strive to provide an exceptional level of training.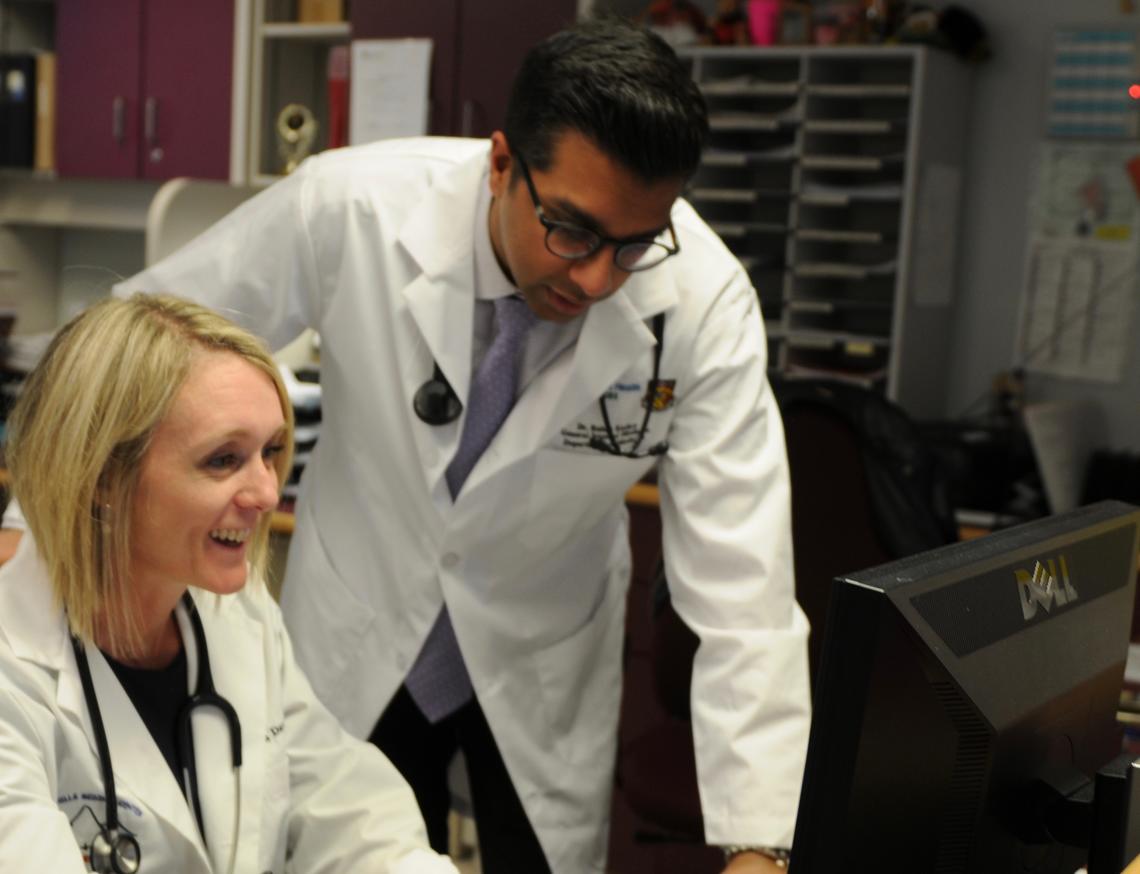 June 25, 2021- Annual Department Awards Night (virtual)
July 1, 2021- 2021-2022 Academic Year Starts
July 14, 2021- CaRMS Subspecialty Online Application Opens
August 25, 2021- Subspecialty File Review Starts
Sept 7- Oct 4, 2021- Subspecialty Interview Period (UofC Pain Medicine Interview Date TBA)
October 21, 2021- Subspecialty Rank Order List Deadline
November 3, 2021- 2022 Subspecialty Programs Match Day!
The UofC Pain Medicine residency program features multidisciplinary pain clinic (MDPC) rotations that will be spent at the largest multidisciplinary pain clinic in Canada.
In addition to physicians from specialties including anesthesia, physiatry, neurology, gynecology, family medicine, and psychiatry, residents will interact with and learn from psychologists, physiotherapists, kinesiologists, pharmacists, social workers, dieticians, nurse practitioners, and clinical nurse specialists. While there will be an emphasis on medical management, residents will be expected to become experts in non-pharmacologic, wholistic pain management modalities.
Residents will spend time in a longitudinal manner with the headache program housed and will have the opportunity to spend time with the pelvic pain team. As both are nestled in the chronic pain center, residents will be able to maximize these exposures in order to best meet their needs.
Additional pain experiences will occur while working with the Primary Care Network Pain Programs (smaller community based pain programs affiliated with the chronic pain center); spending time at the chronic pain center interventional suite and kinesiology clinics to gain fluoroscopic and ultrasound-guided block experience; rotating with the Transitional Pain Service at the South Health Campus to explore perioperative pain management in a multidisciplinary setting; seeing inpatient chronic pain consults; and gaining experience in the pediatric pain management clinic at the Alberta Children's Hospital.
Off-service rotations include anesthesia, acute pain service, neurology, physiatry/rheumatology, palliative care and cancer pain management, pediatric pain, psychiatry and addictions. There are opportunities to participate in a large number of selectives designed to meet their individual needs and future career goals. Selectives include pelvic/visceral pain, radiology, spine surgery, anatomy, interventional pain management, administration, research, sports medicine, and medical education. Residents can also set up elective rotations outside of Calgary including rotations with the chronic pain center in Edmonton.
Residents must complete a scholarly project during their training and are expected to present at a recognized pain conference. Residents will be supported to attend one conference per year as well may apply for support to cover the cost of relevant courses and training.
With regards to academic endeavors and experiences, residents will complete all group programs offered to patients to provide an in-depth understanding of the patient experience at the Chronic Pain Center. They will attend biweekly academic half days administered by physicians and allied health professionals to attain a well-rounded understanding of pain management.
Residents will participate in quarterly symposia offered through the Chronic Pain Center; the Pain Society of Alberta annual conference; the Calgary Pain Education Foundation conference; and regular MD meetings with a clinical discussion topic. A longitudinal medical education course can be undertaken for by interested residents.