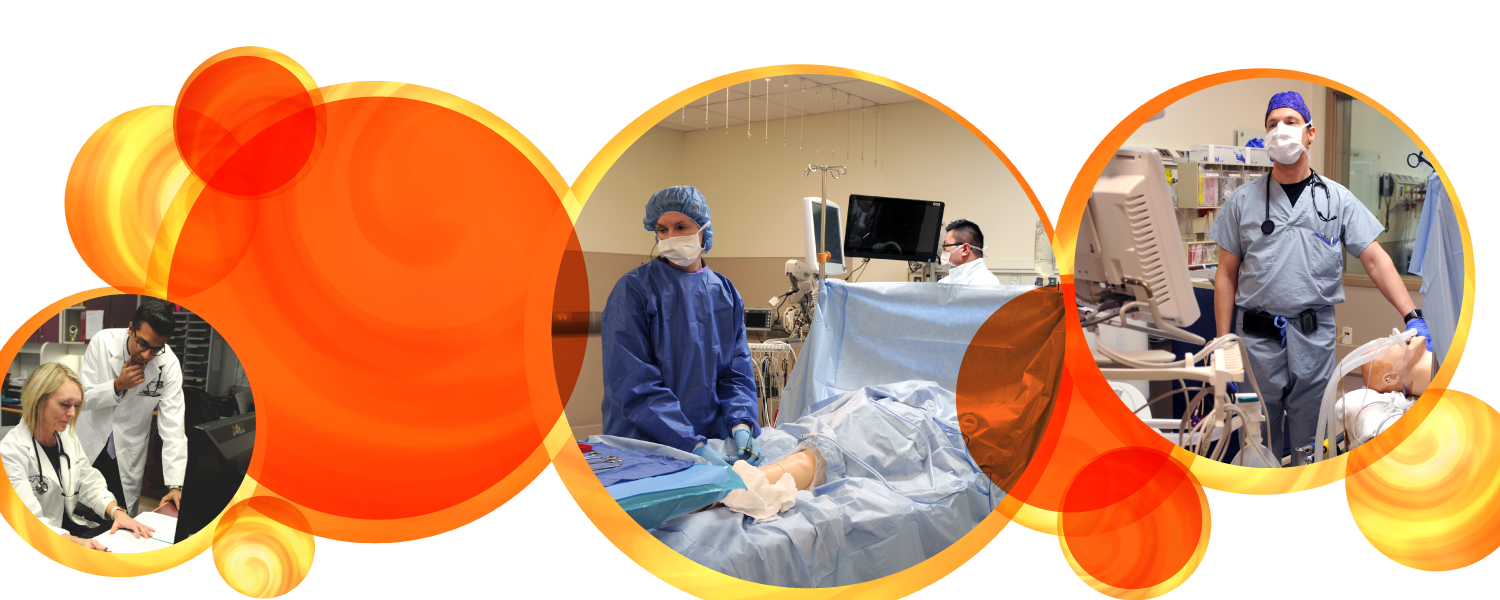 Undergraduate Opportunities
The Department of Anesthesia is represented in the Cumming School of Medicine Undergraduate program at all levels, from Pre-clerkship to Clerkship. We have faculty members teaching in the Master Teacher program, and lecturing in CV physiology and pain medicine. Our anesthesia residents and staff are involved with teaching procedural skills and simulation, and examining OSCE at all levels.
We recognize the pressures on today's students to formulate a career choice early. Our department welcomes pre-clerkship students wishing to shadow in anesthesia and for pre-clerkship electives, both valuable for career exploration. We have an active and well subscribed Anesthesia Interest Group, made up of 1st and 2nd year students. These students have a structured lecture series delivered by anesthesia residents and additional skills days throughout the year, again supported by the Department.
The Clerkship Program is our Departments's flagship UME role. We have 150 mandatory core rotation students and 80 elective students with us over the course of a clerkship year. These core rotation students spend 2 weeks in anesthesia, in the OR and on pain service, in the pre-admission and chronic pain clinics and labour and delivery units. This clerkship rotation is highly rated, with the students enjoying the chance to learn physiology and pharmacology, peri-operative medicine, and practical procedural skills with one on one guidance from the faculty. The anesthesia residents also have a vital role in clerkship education. They, along with the APS nurses, lead the classroom based teaching that all core students receive. A new resident driven initiative has been the provision of an introductory video demystifying the OR and practice of anesthesia for those who are new to this environment.
With the introduction of a formal Medical Education rotation for senior residents it is anticipated that more and more of our clerkship students will benefit from teaching from the residents, both formal classroom based, and in the OR.
For questions about Career Exploration and Shadowing in Anesthesia including how to find a preceptor if you do not have one, please contact Niza Delic at cal.anesthesiaclerkship@ahs.ca. Niza Delic must be informed of all arrangements for Career Exploration or Shadowing.