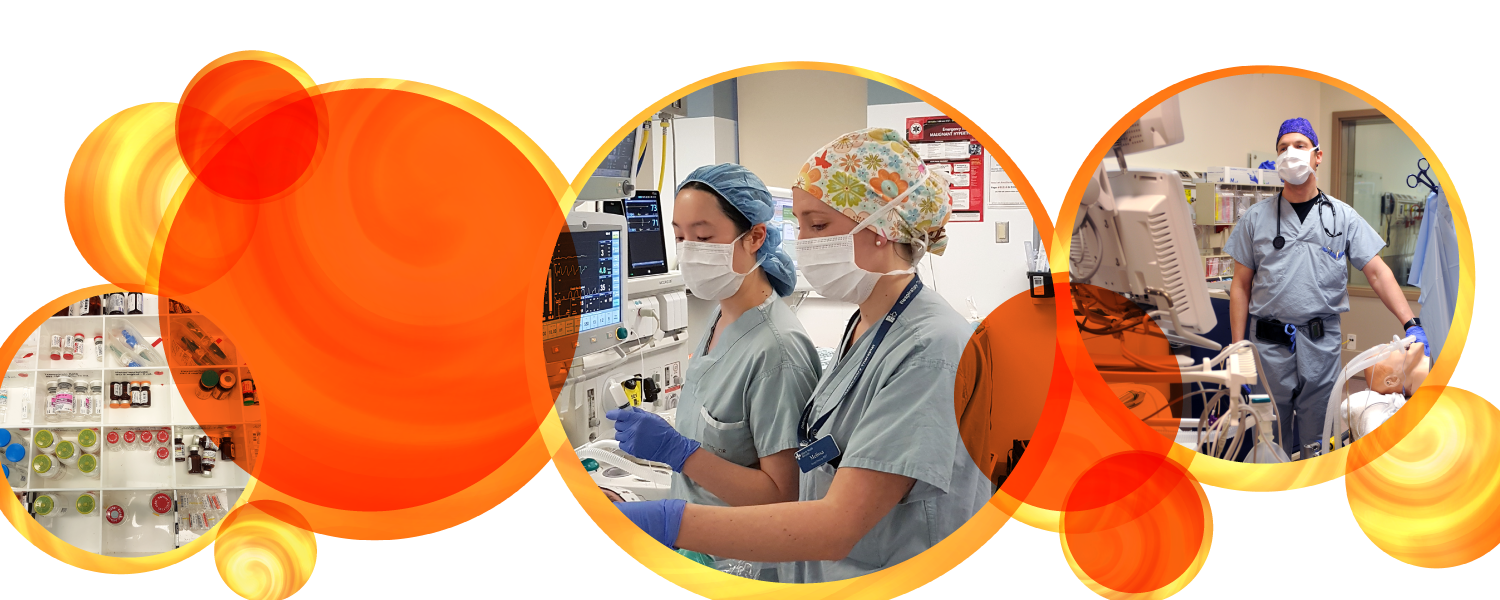 Foothills Medical Centre (FMC) is a level 1 trauma centre that provides a full spectrum of subspecialty neurosurgical care to patients from southeastern British Columbia, southern Alberta, and southern Saskatchewan. In addition, FMC is an internationally recognized center for interventional neuroradiology and stroke care as well as home to the largest comprehensive spine surgery program in the country. Anesthetic services for these procedures are provided by the department of anesthesiology at FMC.
The section of neuroanesthesia at FMC is comprised of six fellowship-trained neuroanesthesiologists. We support colleagues in the department by providing advice for complex cases and disseminating pertinent information on neuroanesthetic topics. Our group collaborates with the aforementioned surgical services on quality assurance and international research initiatives. We exclusively staff the mobile intraoperative MRI theatre as well as provide anesthestic care for more novel surgical techniques including laser neurosurgery, robotic neurosurgery, and MR guided focused ultrasound. We receive at least two neurosurgical or spine surgery assignments per week and operate a preoperative assessment clinic dedicated to patients for complex spine surgery.
Finally, we coordinate resident education in neuroanesthesia which includes junior and senior clinical rotations as well as a dedicated series or lectures for the resident core program. One of our members, Dr. Melinda Davis, is the Program Director for the Anesthesia Training Program at the University of Calgary.