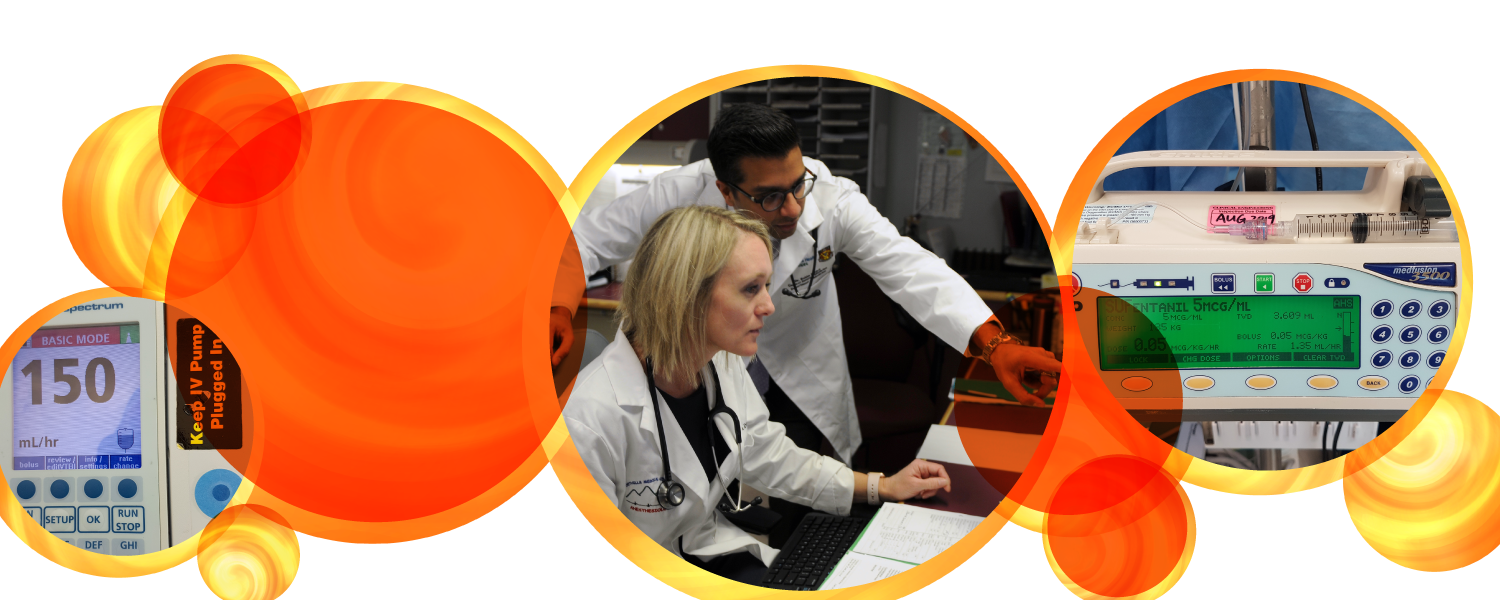 Anesthesia Feedback Report
Anesthesiologists in the Calgary Zone identified key clinical measures for which regular feedback would help them improve their practice. As a result, Anesthesia Feedback Reports* are available to all Calgary Zone Anesthetists on these five topic areas:
Low Flow Anesthesia
Post-Operative Nausea / Vomiting (PONV) Prophylaxis
Timing of Perioperative Antibiotic Prophylaxis
Thoracic Epidural Complication Rate
Intraoperative Normothermia
* Data charted on paper anesthetic records are not included. Reports are confidential, with the goal of improving practice.
Anesthesia Feedback Report
Sign-up to receive your quarterly report by clicking here
or
Click Here to access your Anesthesia Feedback Report from any AHS Computer using your AHS ID and Password.
If accessing from a non-AHS device you will need:
An AHS ID and Password
An AHS hard of soft FOB. (If you need a FOB, please email Calgary_ANE_QI@ahs.ca and identify whether you have an iPhone or an Android, or prefer a hard-token. Please be patient as this may take up to a week to process).
Note:
First time users will need to sign the Tableau User Agreement (PDF)
Citywide Grand Rounds April 13, 2018