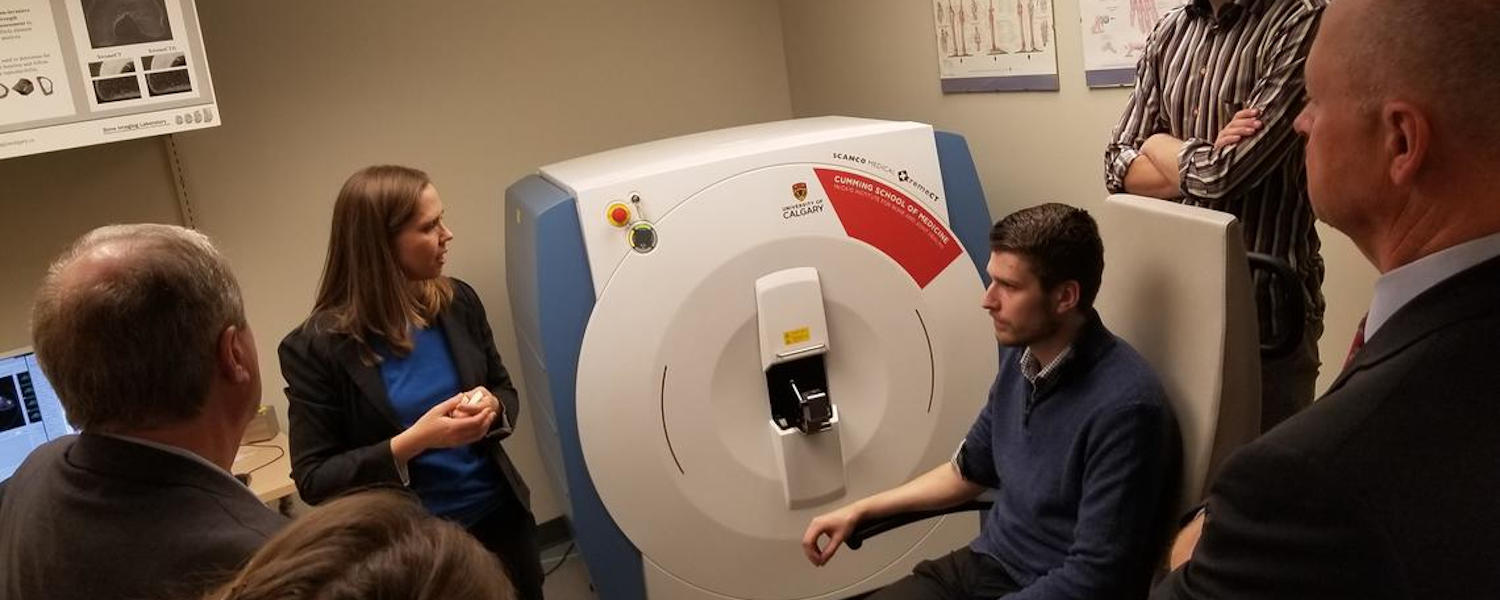 Research
Pursuing knowledge to better understand, treat and manage rheumatic diseases.
Our division's dedicated research programs in autoimmunity and rheumatology rank us among the top research programs in the country. The Division of Rheumatology, including the Pediatric Rheumatology section, are involved in multiple national and international studies supported by peer reviewed and industry funding. Faculty members hold extensive experience conducting innovative, award winning and internationally recognized rheumatology research. 
Our basic, clinical and translational research programs span a wide range of areas including disease-specific research, epidemiology, health service research, simulation modeling, outcomes research, clinical trials, quality of care and health economics. Through our research, we work to:
Increase knowledge and understanding of the mechanisms of rheumatic disease in order to create more effective treatments and therapies.
Understand the causes of rheumatic diseases by investigating novel biomarkers and autoantibodies, and defining their role in aiding the accurate identification of early-onset systemic autoimmune rheumatic diseases.
Identify and address inequities in healthcare delivery, and improve quality of care and patient outcomes.
Collaborate locally, nationally and internationally with research networks aimed at integrating research into clinical practice to improve outcomes for persons living with rheumatic diseases.
Actively collect data from a wide range of patients, providing investigators with a large and diverse pool of patient information for research. 
Faculty researchers
The following is a list of our Division's faculty researchers and their areas of focus.