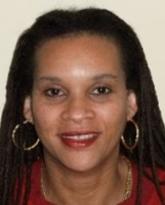 Aurore Fifi-Mah
Clinical Associate Professor
Division of Rheumatology
Site Chief for Rheumatology
South Health Campus
South Health Campus Representative
Executive Committee
Rheumatologist
Combined ILD Clinic
Preferred method of communication
Please contact Dr. Fifi-Mah's Administrative Assistant, Elaine, with all inquiries.
Research
Research areas
Vasculitis
Rheumatic diseases and immune-related adverse events of cancer immunotherapy
Research activities
Dr. Fifi-Mah in involved in vasculitis clinical trials, and has established a registry of adults with vasculitis in Calgary (with a focus on observational studies).
Biography
Dr. Fifi-Mah is a clinical associate professor at the University of Calgary. Initially trained as a rheumatologist in the hospitals of Paris, France, she then worked as a clinical assistant in the Rheumatology and Internal Medicine division at the teaching hospitals of Martinique and Guadeloupe in the French West Indies before moving to Calgary.
Dr. Fifi-Mah is also a Canadian board certified rheumatologist trained in the Internal Medicine and Rheumatology programs at the University of Calgary. She has an interest in vasculitis and complex auto-immune/inflammatory diseases. She has established a vasculitis clinic in Calgary, and is a core member of CanVasc, the Canadian network for vasculitis. She's also a collaborator in the neuro-immunology clinic and the interstitial lung disease clinic at the South Health Campus in Calgary. In addition, she's a core member of the Canadian Research Group of Rheumatology in Immuno-Oncology (CanRIO), who is currently developing the research framework for adverse events related to immunotherapy in Canada.
Current research projects:
ABROGATE: Abatacept (CTLA4-Ig) for the Treatment of Relapsing, Non-Severe, Granulomatosis with Polyangiitis (Wegener's) trial

Recruiting patients with active moderate flare of GPA.