In the fall of 2015, Alberta Innovates - Health Solutions transitioned their Science in the Cinema program to the University of Calgary and the University of Alberta.
Hosted by the University of Calgary's Cumming School of Medicine, Science in the Cinema brings together science and popular culture in a fun and engaging way. Watch a film with a health science theme and listen to an expert explain the science behind the movie. An interactive question and answer period follows each movie. 
Admission is FREE and all attendees will receive a voucher for a free small popcorn! All Calgary screenings currently take place at The Plaza, 1133 Kensington Road NW, Calgary, AB.  Doors open at 6:00pm, and screenings begin at 6:30pm.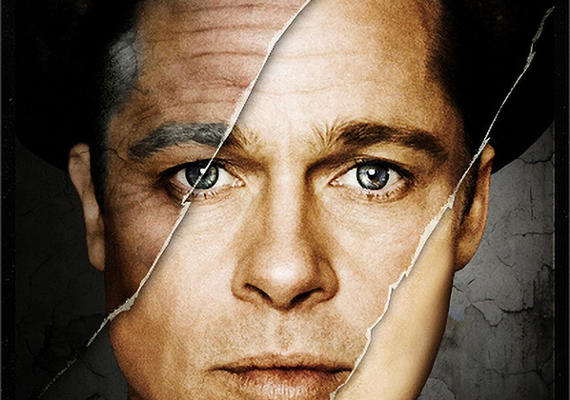 November 21 - The Curious Case of Benjamin Button
The Arnie Charbonneau Cancer Institute at the Cumming School of Medicine presents: The Curious Case of Benjamin Button.
The storyline is loosely based on the 1922 short story by F. Scott Fitzgerald. The film stars Brad Pitt as a man who ages in reverse and Cate Blanchett as the love interest throughout his life.
Following the movie, join Dr. Savraj Grewal, PhD, and Dr. Jennifer Cobb, PhD, for a discussion about genetics and the aging process: Living to 100 - is it all in our genes?
2018-2019 Science in the Cinema
Oct 17
The Alberta Children's Hospital Research Institute presents 'Tully'
Nov 21
The Arnie Charbonneau Cancer Institute presents 'The Curious Case of Benjamin Button'
Jan 30
The Mathison Centre for Mental Health Research and Education presents 'The Perks of being a Wallflower'
Feb 20
The Libin Cardiovascular Institute of Alberta presents 'Something's Gotta Give'
Mar
Watch for details on the March screening, hosted by the Hotchkiss Brain Institute
Apr 17
The McCaig Institute for Bone and Joint Health presents 'The Big Sick'
May 15
The Snyder Institute for Chronic Diseases presents 'World War Z'
Jun 5
The O'Brien Institute for Public Health presents 'Indian Horse'