Faces of our Medical School
Since opening our doors in 1967, our medical school has grown and evolved into an internationally recognized leader in education and research with a focus on precision medicine and precision public health. We are incredibly proud of the rich history of our medical school, and look we forward to working together to create the future of health in Calgary and beyond.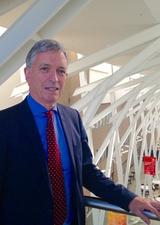 Dr. Liam Martin | Rheumatologist, patient champion and soccer fan extraordinaire
Liam Martin has seen a lot of changes since he came here from Ireland in 1986 to work in Marv Fritzler's lab.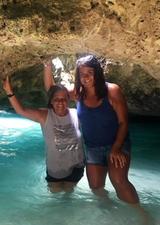 Giovanna Trotta | From Italy to Calgary
"My parents come from a town called San Giovanni in Fiori, Italy. There was no work for them in Italy to raise a family," says Giovanna (Jo) Trotta. "My father came to Canada alone to see what it was like and then called my mother and older sister to join him. That was 60 years ago."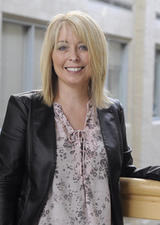 Charlene Wrona | Bringing top talent to the Cumming School of Medicine
On her way to get coffee in the morning, Human Resources (HR) advisor Charlene Wrona often sees the many familiar faces whom once walked into her office as a new employee of the University of Calgary.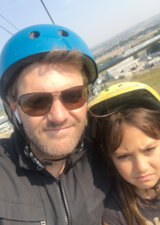 Jesse Kon | Knowlegeable in varied technologies, helping others do better
Jesse Kon keeps himself on top of things by reminding himself to do better. "My personal motto is simple," he says, "you can't get complacent.  No matter how good you are at something, you can always learn more and do better!"
Kevin Johnston | Helping others achieve success one workshop at a time
Kevin Johnston considers himself an administration and logistics guy in his role as program coordinator for the Cumming School of Medicine's (CSM) Office of Faculty Development (OFD).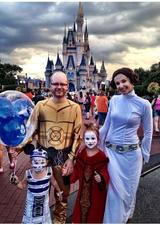 Dr. Lawrence Korngut | Family man and neuromuscular medicine champion
"When I was 12, I found a book about the brain in a used bookstore," says Dr. Lawrence Korngut.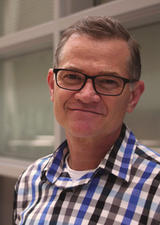 Tyler Murphy | Here to make a difference
"Customer service is hard, but I believe we make a difference every day."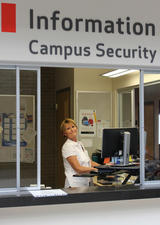 Anne Heiligsetzer | A familiar face
By the time most people arrive at work for the day, Anne Heiligsetzer has already helped patients get to their appointment, greeted students on their way to class, and welcomed colleagues as they rush off to start on their to do lists.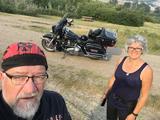 John Kornelson | Family man and Harley fan
The human body is a fascinating machine, while we often think how well it serves us during our lifetime; we know it still has a lot of use after death.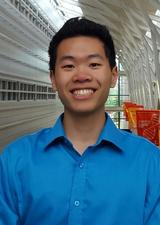 Mathieu Chin | Superstar student on the pathway to medicine
Mathieu Chin is a busy man. "From the first day on campus, there have been a million opportunities," he says.