Advanced Imaging and Microscopy Network (AIM)
This microscopy network connects experts and equipment spanning multiple institutes, provides standardized access and user fee plans to optical microscopes across the Cumming School of Medicine, and the broader University of Calgary and allied scientific communities. In doing so, the AIM network maximizes resource availability and enables more inclusive access to cutting edge technologies for all researchers.
Striking Image Competition
The Advanced Imaging and Microscopy Network (AIM) recently hosted the 2022 Striking Image Competition, which celebrates microscopy excellence and promotes colour blind friendly images. Follow the link below to see the winning images captured on optical microscope across the University of Calgary!
Allied and Affiliated Scientific Platforms
Microscopy and Imaging facilities associated with the Advanced Imaging Microscopy Network (AIM)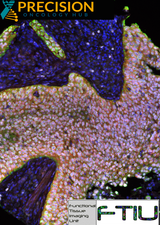 Precision Oncology Hub (Functional Tissue Imaging Unit)
Institute: Alberta Health Services
Services: Antibody optimization for brightfield and immunofluorescent IHC, multispectral digital image acquisition, image analysis using deep learning pathology software, automated Ki67 scoring for breast cancer, multiplex immunofluorescent phenotype of tumour microenvironment, customize biomarker expression using cell biology approaches, tissue microarray construction and other basic biochemical IHC stains including H&E. Please reach out to us for project consultations.
Location: Tom Baker Cancer Centre AGE 87
Contact: (403) 521-3854 or Precision.OncologyHub@ahs.ca
Web: https://charbonneau.ucalgary.ca/explore-institute/institute-resources/precision-oncology-hub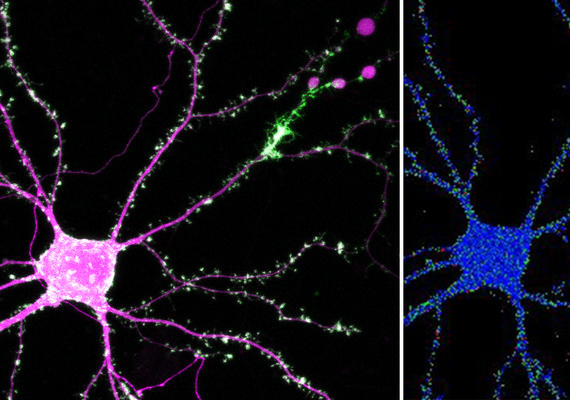 Past AIM Seminar
Speaker: Dr. Andrew Boyce, Postdoctoral Fellow, Cumming School of Medicine, Department of Cell Biology and Anatomy, Thompson Lab
Talk Title: "Understanding neurodegeneration and intrinsic protective mechanisms at microscale"
Date and Time: Thursday, February 16. 12:15pm - 1:15pm
Location: Health Sciences Centre O1500