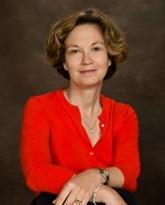 Ann Clarke
Professor
Division of Rheumatology
Director, Lupus Centre of Excellence
Division of Rheumatology
Rheumatologist
Richmond Road Diagnostic and Treatment Centre
Preferred method of communication
For administrative inquiries, please contact Dr. Clarke's Administrative Assistant, Connie.
For clinical inquiries, please contact 403.955.8920.
Research
Areas of focus
Systemic Lupus Erythematosus (SLE)
Epidemiology of SLE (particularly malignancy, economic burden and autoantibody profiles)
Antiphospholipid antibody syndrome
Lupus nephritis
Development of disease activity and damage measures.
Biography
Dr. Ann Clarke is a professor in the Cumming School of Medicine's Division of Rheumatology, and currently holds the Arthritis Society Chair in Rheumatic Diseases. Dr. Clarke is an established investigator in the epidemiology, economics and outcomes of rheumatic diseases, particularly systemic lupus erythematosus (SLE).
Between 1997 and 2013, she was co-director of the McGill University Health Centre Lupus Clinic, one of the largest such clinics in North America. In 2013, she instituted and became director of the University of Calgary's Lupus Centre of Excellence. She is also chair of the Systemic Lupus International Collaborating Clinics (SLICC), a group of world-renowned lupus investigators. She is also currently a member of the O'Brien, McCaig and Alberta Children's Hospital Research Institutes.
Dr. Clarke has contributed to the development of both the SLICC and European League Against Rheumatism/American College of Rheumatology (EULAR/ACR) Classification Criteria for SLE, which are more clinically relevant than the previous criteria, and are now the accepted standard for identifying patients for trials and observational research. In her work, she has helped produce standardized measures for lupus disease activity and damage that are fundamental to all lupus research and conducted pivotal longitudinal cohort studies on cardiovascular, neuropsychiatric, renal and economic outcomes. She has also contributed to the international Definition of Remission in SLE (DORIS) task force, which is re-defining optimal management strategies for SLE. Through numerous national and international collaborations, her research team has assembled the largest-ever international SLE cohort and provided the first definitive evidence on the association between SLE and malignancy. She has received support from numerous Canadian and American peer-reviewed granting agencies and charitable organizations, published over 365 manuscripts and is very engaged in the training of the next generation of lupus clinicians and investigators.
Dr. Clarke is also the Director of the University of Calgary Lupus Centre of Excellence, which offers the highest possible standard of care, informed by research, to patients with SLE in a multidisciplinary care environment. Through research and clinical care activities, rheumatologists and immunologists collaborate with hematologists, nephrologists, maternal fetal medicine specialists, and dermatologists to design patient-centred treatment strategies which effectively control lupus disease activity while minimizing side effects. The team has particular expertise in antiphospholipid antibody syndrome, lupus nephritis, and pregnancy.
World-renowned researchers at the Lupus Centre of Excellence are dedicated to advancing understanding of the causes, diagnosis, and treatment of SLE and translating these discoveries into practices and policies that provide a healthier future for those with lupus. The Centre also participates in clinical trials, providing patients with access to some of the newest therapies.
The Lupus Centre of Excellence is committed to providing specialized clinical and research training for the next generation of physicians and partnering with patients to increase awareness and find a cure.
Current research projects:
How lupus patients access health information during the COVID-19 pandemic
Economic burden of SLE
Long-term outcomes, thromboprophylaxis, and novel autoantibodies in patients with antiphospholipid antibodies
Longitudinal profiles of established and novel autoantibodies in SLE
Lupus Randomized Controlled Trials