Announcements & Conferences
Announcements
Check back regularly for any announcements.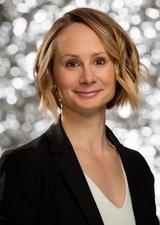 Welcome to the Team
Dr. Vineetha Warriyar K. V. is a Statistician and has been involved in many projects, both academia and industry, working with multidisciplinary teams that need development of research methods, analyses, and scientific interpretation of results...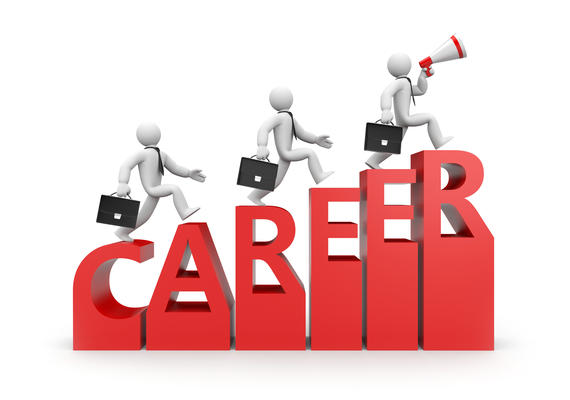 Careers
Check back here for exciting new opportunities.
Psychiatrist
Title: Psychiatrist (0.2 FTE)
Reports to: Physician Lead / Director of Health
Location: CUPS
1001 10 Ave SW
Calgary, AB T2R 0B7
Organization:
Resilience for Life. Through integrated programs and services, CUPS builds resilient lives for Calgarians facing the challenges of poverty and trauma. We're innovators and trailblazers in our sector. Far from a traditional charity, CUPS is a science-based organization that is defining a new approach to the social challenges of poverty and trauma. We change the lives of low-income and homeless Calgarians by addressing the root causes of their challenges. Using science, we address trauma, manage adversity, and build lifelong resilience that spans generations. We address the past and improve the present – because that's how we'll change the future.
Position Summary:
This position is a part of the Health Clinic at CUPS, working in close partnership with the Shared Care Mental Health (SCMH) team. The SCMH team provides services to individuals who are struggling with mental illness, active addictions, poverty and/or homelessness.
This position (0.2 FTE) will involve the provision of services to adults experiencing current and historical poverty and trauma. Frequent presenting issues and services include:
· Patients requiring Community Treatment Orders – the psychiatrist is responsible for the management of ongoing time sensitive meetings and forms
· Assessment for Assured Income for the Severely Handicapped (AISH)
· Long-term, complex psychiatric patients with presenting diagnoses such as bipolar disorder or schizophrenia
· Complex Attention Deficit-Hyperactivity Disorder
· Trauma-based problems, with complexities in personality / depression / anxiety / substances
· Complex addiction and mental health patients (i.e. concurrent disorders)
The position requires a passion for providing the highest quality care and a high degree of professional knowledge in mental health treatment and support services. The successful candidate will provide clinical psychiatric services to clients accessing the Health Clinic at CUPS. The individual will work collaboratively with the interdisciplinary team at CUPS, including the SCMH counsellors and other health clinicians in the general clinic. The successful candidate will be responsible for ensuring that their clinical services comply with the philosophy, values, procedures and policies of the Agency and regulatory bodies
Qualifications and Requirements:
Candidates must hold an MD with specialist certification (FRCPC) in Psychiatry by the Royal College of Physicians and Surgeons of Canada (RCPSC) or equivalent. Candidates must also be eligible for licensure with the College of Physicians and Surgeons of Alberta (CPSA).
Knowledge and skills in assessment, DSM-V diagnoses, crisis intervention, and treatment
Demonstrated ability to practice with a trauma-informed approach
Strong ability to work with multi-disciplinary teams and contribute positively to change
Experience working with individuals who suffer from mental illness and/or substance use
Experience working with individuals applying for Assured Income for the Severely Handicapped (AISH) an asset
Excellent communication and organizational skills
Demonstrated ability to take initiative and work independently
Brain Story Certification is an asset
Thank you for your interest, but only those candidates selected for an interview will be contacted. Please include both your resume and a cover letter in your application.
Job Type: Part-time
Education:
Doctoral Degree (Required)
Licence:
Psychiatrist at Chronic Pain Centre
Consulting Psychiatrist
Title: Psychiatrist (0.2-0.6 FTE)
Reports to: Chronic Pain Centre
Primary Site:
Richmond Road Diagnostic & Treatment Centre
1820 Richmond Road SW
Calgary, AB T2T 5C7
Desired Position Start Date:
01-Oct-2020
Posting Close Date:
04-Sep-2020
RESPONSIBILITIES/DUTIES
The Calgary Pain Program, Chronic Pain Centre, Calgary Zone, is a unique facility which offers all members of the physician staff a collaborative, interdisciplinary environment within which to practice. It is also the largest facility of its type in Canada. It has a history of innovation and excellence in clinical practice and continues to develop its research profile. It contributes to training all disciplines of health care practitioners, medical students, medical fellows and physicians from multiple specialties from across Canada in addition to a Pain medicine residency Program.
We are recruiting a 0.2 - 0.6 FTE clinical psychiatrist to work at the Chronic Pain Centre of the Calgary Pain Program. Administrative support and space would be included.
The Chronic Pain Centre is an interdisciplinary pain centre providing care in a group and/or 1:1 setting. It provides care in the framework of a biopsychosocial model. There presently are 5.5 FTE psychologists working at the centre. The psychiatrist would support the psychologists and provide diagnostic and therapeutic care to patients. Areas in need are: diagnostic clarity; medication review and recommendations; help with connecting to community services (including collaboration with family physicians). Expertise and experience with psychological trauma care would be an asset.
QUALIFICATIONS
Expertise and experience with psychological trauma care would be an asset.
The candidate must be eligible for Licensure with the College of Physicians and Surgeons of Alberta.
Must read, write and speak English.
All qualified candidates are encouraged to apply; however, Canadians and Permanent Residents will be given priority.
REMUNERATION
Please describe a range or set value on any applicable grid. Also indicate funding source. Remuneration details are required for posting on Alberta Physician Link and the Canadian Association of Staff Physician Recruiters websites.
We are seeking psychiatrists to work up to three full clinical days per week or 0.6 FTE. Physicians will work on a consult basis within an ARP funding arrangement
BENEFITS
The Practitioner is responsible for purchasing health and insurance benefits.
RECRUITER CONTACT (the information below will be published on public facing websites)
Recruiter Name
Dr. Magali Robert
Medical Director
Chronic Pain Centre
1820 Richmond Road SW
Calgary, AB
Email: Magali.robert@ahs.ca
Applicants are to submit three letters of reference and curriculum vitae (in pdf format) to Dr. Magali Robert By 04-Sep-2020