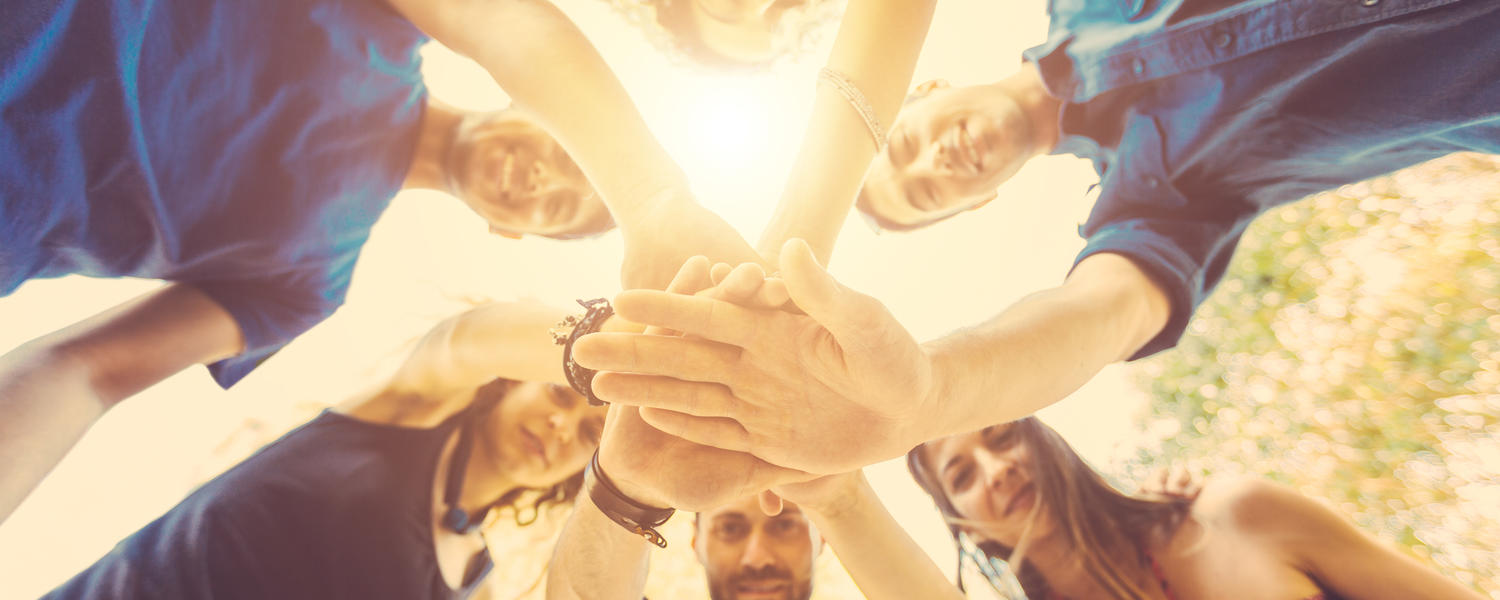 The Tourette OCD Alberta Network was created by a group of health care professionals, researchers, educators and people with lived experience with TS and OCD.  The network was funded by Alberta Health, through a grant from the Maternal Newborn Child and Youth Strategic Clinical Network.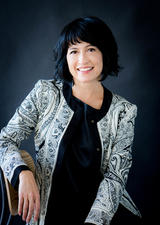 Dr Tamara Pringsheim
Dr. Pringsheim is a neurologist and Professor at the University of Calgary.  She is the program lead for the Tourette and Pediatric Movement Disorder clinic at Alberta Children's Hospital. Her research program is focused on the development of clinical practice guidelines and educational programs to improve the safety, effectiveness and appropriateness of care of children and adults with neurological disorders and mental illness. She is the leader of the Tourette OCD Alberta Network.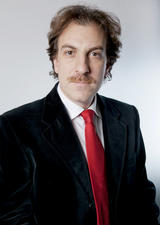 Dr Davide Martino
Dr. Davide Martino is a neurologist and the director of the Movement Disorders Program at the Department of Clinical Neurosciences and Hotchkiss Brain Institute at the University of Calgary. His research program focuses on endophenotypic markers, environmental factors and multidisciplinary pathways of care for complex movement disorders, mainly Tourette syndrome and dystonia.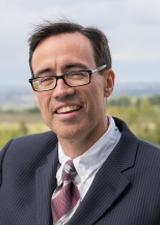 Dr Paul Arnold
Dr. Arnold is Professor and Director, The Mathison Centre for Mental Health Research & Education at the University of Calgary. He practices as a child and adolescent psychiatrist at Alberta Children's Hospital, where he specializes in the assessment and treatment of obsessive-compulsive disorder. His research focuses on how genetic and environmental risk factors interact to influence the development of OCD and other child onset neuropsychiatric disorders.
Dr Gabrielle Wilcox
Dr. Gabrielle Wilcox is a registered psychologist, a CBIT certified provider, and an Associate Professor of School and Applied Child Psychology. Her program of research is focused on school-based mental health; supporting transition to adulthood, especially for students with additional challenges; and educational cognitive neuroscience, combining psychological and/or educational interventions with non-invasive brain stimulation to support positive outcomes for children and adolescents.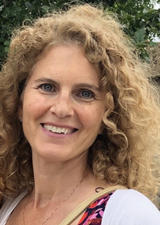 Dr Felicity Sapp
Dr. Felicity Sapp, Clinical Director and owner of OCD and Anxiety Psychological Services in Calgary, has extensive experience treating children, teens and adults with OCD. She is on the Scientific Advisory Committee of Anxiety Canada and a credentialed member of the Canadian Association of CBT. She provides training/supervision to therapists as part of the Behavior Therapy Training Institute (IOCDF) and annually, since 2008, presents OCD and Anxiety related workshops in the USA and Canada.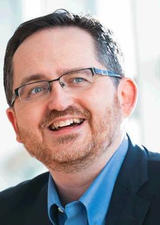 Dr Frank MacMaster
Dr. MacMaster is a neuroscientist at the University of Calgary. He uses brain imaging to develop novel applications of brain stimulation for the treatment of neuropsychiatric disorders in children and adolescents.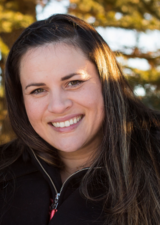 Dr Jennifer Ference-Belhomme
Dr. Ference-Belhomme is a Clinical Psychologist with the Alberta Children's Hospital in the Neurosciences and Sleep Clinics, offering support to the Tourette and Pediatric Movement Disorder clinic. As a clinician-scientist, her practice focus is to provide evidence-based services to patients. Working in a tertiary care setting, she provides treatment to patients with impairments associated with medical conditions, such as Tourette's syndrome. She offers Comprehensive Behavior Intervention for Tics to children/teens referred by Neurology.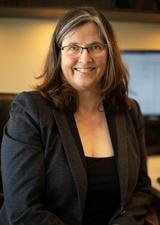 Mrs Adrienne Hill
Adrienne Hill is a mother of three boys, two of whom were diagnosed with Tourette Syndrome and several associated disorders (TS+).  She is a retired high school mathematics teacher who was an in-service provider and national trainer for Tourette Canada for 13 years.   She has extensive experience doing in-services for teachers and support staff, students, and community members to bring understanding about and strategies for coping with TS+.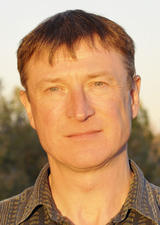 Mr Dick Averns
Dick Averns is an interdisciplinary artist, author and post-secondary instructor whose practice probes how mental and physical spaces are valued and exchanged. Diagnosed with Tourette Syndrome in adulthood, his research engages with socio-political themes including conflict and mental health. He has been principal investigator for two community-based research programs working with people that have lived experience of Tourette's, OCD and related neurological illnesses. Dick is Curatorial Coordinator for the Founders' Gallery at Calgary's Military Museums.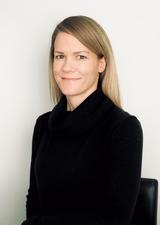 Ms Jennifer Masek
Jennifer Masek is a registered recreation therapist in Alberta. She uses recreation, leisure and adaptation to increase wellness and quality of life for people who live with varying abilities and disabilities. She is a person with OCD lived experience and the president/founder of the Alberta OCD Foundation (aocdf). Jennifer focuses on reducing the stigma and shame/isolation associated with mental illness by creating a supportive OCD community and arranging OCD awareness/educational and fundraising events.
Dr Carly McMorris
Dr. McMorris is an Assistant Professor at the University of Calgary and a Registered Clinical Psychologist. Her program of research focuses improving the mental health and well-being of children and adolescents with neurodevelopmental disorders (NDDs). She is particularly interested in understanding why some children with NDDs are at heightened risk for experiencing co-occurring mental health problems, how we can effectively treat and prevent these issues from developing into lifelong mental health disorders.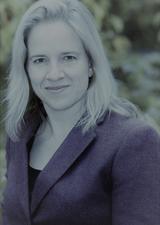 Dr Gina Dimitropoulos
Dr. Gina Dimitropoulos is an Associate Professor with the Faculty of Social Work, University of Calgary, and is cross-appointed with the Departments of Psychiatry and Pediatrics. Her research program spans several broad areas, including conducting clinical trials for interventions for youth and emerging adults with mental health issues including eating disorders and anxiety.  She also conducts health service research on youth transitioning from adolescence to adulthood who are affected by chronic health, mental health and neurodevelopmental disorders.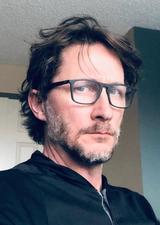 Mr Julian Fletcher
Julian Fletcher is the program coordinator for the Tourette OCD Alberta Network. His principle role is to promote awareness of the Tourette OCD Alberta Network among the general public, schools and health care professionals. In this capacity, Julian assists with the planning and execution of the program, as well as coordinating research and the dissemination of the educational outreach campaign.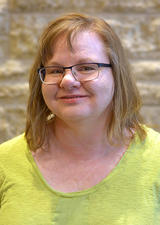 Ms Tracy Hammer
Tracy Hammer is a Clinical Research Nurse who has focused her career in Movement Disorders, which are closely intertwined with mental health. She is the clinic nurse at the Tourette and Pediatric Movement Disorders Clinic at the Alberta Children's Hospital, also working in other Pediatric Neurosciences clinics. On the adult side, Tracy works for the PCAN Lab at the University of Calgary, which researches the development of thinking/memory problems in Parkinson's disease.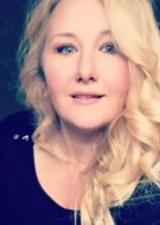 Ms Jennifer Siver
Jennifer is the mother of 2 children brought to her through adoption.  She works in Disability Management Insurance.  Through her lived experience of raising children on the Autism Spectrum with Tourette Syndrome, AHDH, OCD, and ODD, Jennifer has become not only an advocate for her children, but also for families in her community.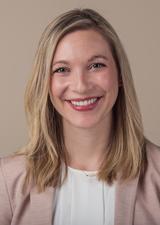 Dr Andrea Bliss
Dr. Bliss is a registered clinical psychologist providing specialized assessment and treatment for Obsessive-Compulsive Disorder and related disorders at Alberta Children's Hospital. She is also a clinical associate in the Department of Psychology at the University of Calgary.