Websites with information about Tourette syndrome and tics
Tourette Association of America
The TAA provides free resources about Tourette Syndrome, including: webinars, brochures, books, newsletters, DVDs, and videos.  It has an extensive library of recorded webinars providing information and support on many aspects of living with Tourette syndrome.
The Brake Shop focuses on Tourette syndrome, OCD and ADHD, and is provided by the Ontario Child & Parent Resource Institute. It consists of the Brake Shop Virtual Clinic, which includes four videos: All-Purpose Kit, Exposure & Response Prevention Toolbox, Self-Management Toolbox and Tic Management Toolbox. 
Tourette Canada provides information and resources about Tourette Syndrome, and offers a virtual peer support program for teens. Tourette Canada has local chapters in cities across Canada, providing local support for children, adults and families.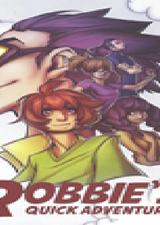 Robbie's Quick Adventure
Robbie's Quick Adventure is a book for children and youth with Tourette syndrome, based on the Canadian Guidelines for the Evidence-Based Treatment of Tourette Syndrome. Please email us (julian.fletcher@ucalgary.ca) to have a free copy mailed to you.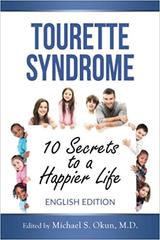 Tourette Syndrome: 10 Secrets to a Happier Life
Tourette Syndrome: 10 Secrets to a Happier Life, by Michael S. Okun. The book draws from Tourette Association of Americas's Centre of Excellence Program and outlines new approaches to the development of treatment for people with Tourette Syndrome and tic disorders.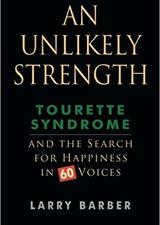 An Unlikely Strength
An Unlikely Strength: Tourette Syndrome and the Search for Happiness in 60 Voices, by Larry Barber, is a resource guide for families. It is based on intimate stories of how adults and children with Tourette Syndrome persevere, despite difficulties, with strength and hope.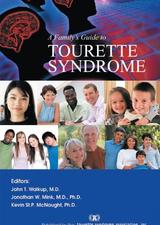 A Family's Guide to Tourette Syndrome
A Family Guide to Tourette Syndrome, Edited by John Walkup and others. The book provides authoritative and up-to-date medical and scientific information about Tourette Syndrome.
American Academy of Neurology
The American Academy of Neurology (AAN) Clinical Practice Guideline on the Treatment of Tics in People with Tourette syndrome and chronic tic disorders provides recommendations on the assessment and the treatment of tics.  Based on a systematic review of the literature, experts in Tourette syndrome from across the world created recommendations for health care practitioners who provide care to people with tics. The AAN has created a summary of the guidelines for patients and families.
The term 'tic attack' is often used to describe bouts of severe, continuous, non-suppressible and disabling tics which can last from a few minutes to several hours. Tic attacks in young people with Tourette syndrome or a chronic tic disorder (TS/CTD) may be a mixture of severe bouts of typical tics combined with movements that resemble tics but reflect the physical expression of severe anxiety.