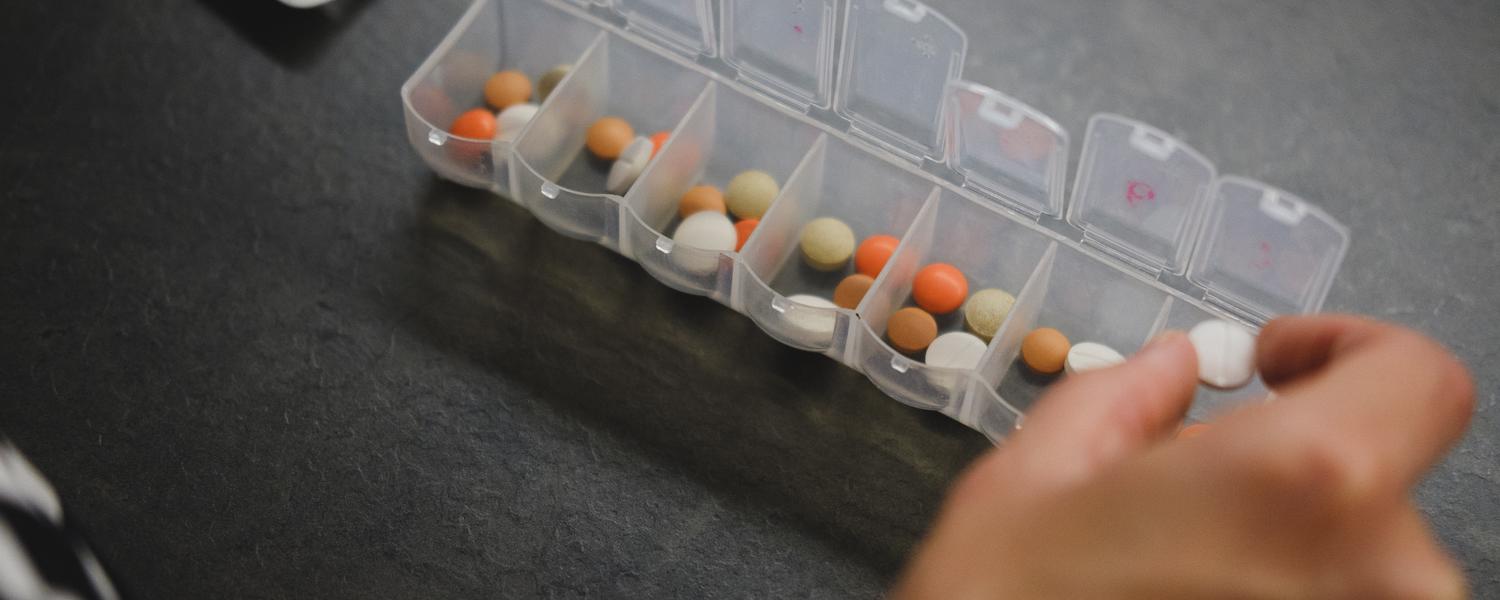 Clinical Pharmacology and Toxicology
Welcome to the Alberta Health Services Section of Clinical Pharmacology and Toxicology (CPT) within the Department of Emergency Medicine – Calgary Zone
Clinical Pharmacology involves the basic science of pharmacology with added focus on the application of pharmacological principles and methods in the real world. It is based on in-depth knowledge of human pharmacology, pharmacokinetics, pharmacogenomics, toxicology and familiarity with how to assess the strengths and limitations of randomized trials of pharmaceutical products.
Toxicology is the study of adverse effects on living organisms that may result from exposure to natural or human-made substances, including chemicals, physical agents, and energy. It deals with the description of the toxic effects, explanation of the mechanisms of action, and prediction of the degree of the risk to organisms exposed to a toxicant.
Our purpose is to help create healthy communities. We will do this by promoting the safe and rational use of medications, managing and preventing exposure to poisons and chemicals, supporting a harm reduction approach in people affected by substance use, and promoting healthy lifestyles across the human lifespan.
Research expertise in our section includes precision medicine, acute and intensive care toxicology, medication safety, adverse drug events, pharmacokinetics and cardiovascular medicine (hypertension, amiodarone, anticoagulation). Section members have also been front and centre in helping respond to Canada's opioid crisis, both in assisting with acute care management of poisoned patients and also with harm reduction efforts such as the Take Home Naloxone program and buprenorphine/naloxone initiation in the Emergency Department.
We have a close affiliation with the Poison and Drug Information Service (PADIS), one of the five poison centres in Canada. PADIS provides service to the province of Alberta, Saskatchewan and the Northwest Territories. Residents from multiple programs spend time at PADIS to learn more about the diagnosis and management of poisoned patients. As part of our service to society, we offer both Medical Toxicology and Clinical Pharmacology consultation services covering all Calgary hospitals.
Calgary is home to the fourth Royal College CPT subspecialty residency in the country and the first in Western Canada. This is a two-year program accredited by the Royal College. Entry programs for CPT include Emergency Medicine, Internal Medicine, Pediatrics, Psychiatry and Anesthesia. Prospective residents can learn more by clicking here to link to our Residency Program page.
Calgary is a city known for its can-do attitude, and the people who make up the Alberta Health Services-Calgary Zone and the University of Calgary are examples of that spirit. Our Section amalgamates the clinical, educational, and research expertise of these individuals and serves as a world-class training facility for those wishing to pursue Clinical Pharmacology and Toxicology as a career.
Finally, our 2021-2025 Strategic Plan aligns the Section more closely with both AHS and the University of Calgary.
On behalf of the Section of CPT, thanks for visiting our website. We look forward to working with you.
Sincerely,
Mark Yarema, MD FRCPC
Section Chief
Clinical Pharmacology and Toxicology
Alberta Health Services – Calgary Zone
Clinical Professor
Department of Emergency Medicine
University of Calgary