Resources for Faculty & Staff
Everything CHS Department Members need for community health research, education and service.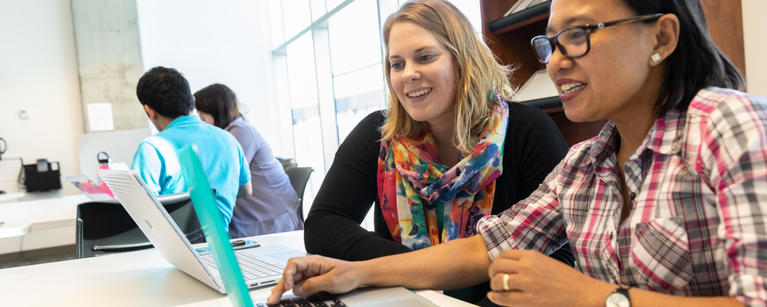 Important Contacts
All faculty and instructors are assigned an administrative coordinator. Please contact yours for all course preparation needs.
Department Head
Dr. Fiona Clement
403.210.7065
Business Operations Specialist
Mariko Roe
403.220.4284
Executive Assistant to the Department Head
Brenda Green
403.210.7065
Graduate Program Director
Dr. Bonnie Lashewicz
403.220.4980
BHSc (HSOC) Program Director
Dr. Fabiola Aparicio-Ting
403.220.8124
PHPM Residency Program Director
Dr. Jason Cabaj
403.220.4281
HDSB Diploma Program Directors
Dr. Tyler Williamson
403.210.6033
Dr. Joon Lee
403.220.2968
Resources for Supervisors
Recruitment/Entrance Award
This competition is now closed for 2023. Please check back for future announcements.
2023-2024 MDCH Course Listing
Department Council Slides & Past Recordings
This is a collection of the slides and info shared with Community Health Sciences members on a monthly basis by the department head, currently Dr. Fiona Clement.
Click on any of the hyperlinked dates to access the slides.
Faculty Guidelines and Policies
Below, you'll find a collection of commonly used faculty guidelines and policies documents. For a full listing of resources visit the CSM Faculty and Staff website.