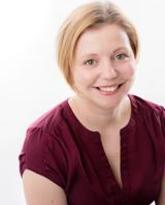 Catherine Patocka
FRCPC Residency Program Director
Emergency Medicine
Biography
Catherine is an emergency physician in the Calgary Zone Emergency Department, Residency Program Director for the University of Calgary FRCPC residency program and Clinical Assistant Professor at the Cumming School of Medicine, University of Calgary.
She completed a Masters in Health Professions Education through Maastricht University and has broad research interests in resuscitation education, instructional design, and emergency medicine education.
Aiming to improve her understanding of human behaviour and qualitative methods, she is currently completing doctoral studies through the Community Health Sciences specialization in Medical Education program at the Cumming School of Medicine. Her doctoral studies will focus on realist methods and the use of performance feedback in professional medical practice.