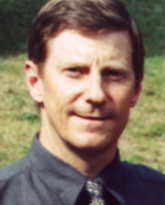 Grant Innes
Senior Researcher
Emergency Medicine
Biography
Dr. Grant Innes is a full professor at the Cumming School of Medicine and served as Clinical Department Head for Emergency Medicine at Alberta Health Services, Calgary Zone from 2008 to 2013. During his tenure as department head, the academic department of Emergency Medicine at the University of Calgary was created, becoming the 7th academic department of this specialty in Canada.
After his success reducing patients' length of stay in the ED of St. Paul Hospital in Vancouver, Dr. Innes served as the principal architect for the Alberta Overcapacity Program (OCP) launched in December 2010. This program led to dramatic reductions in emergency inpatients and, through collaborative approaches with inpatient services, realized gains in reduced length of inpatient stay. The impact of OCP has been felt province wide and led to improved quality of care and working conditions across sixteen of Alberta's busiest emergency departments. This program gained the top prize at an international research competition with over 800 projects presented.
Dr. Innes is the founding Editor-in-Chief of The Canadian Journal of Emergency Medicine (CJEM). In his honour, the Canadian Association of Emergency Physician grants annually the Grant Innes Research Paper and Presentation award that recognizes the most significant contributions to Emergency Medicine research. Dr. Innes is a nationally known researcher and opinion leader in this specialty having published over 116 publications listed in pubmed.org. His research interests are health services and operations, flow and access, acute coronary syndrome diagnosis, and renal colic management.