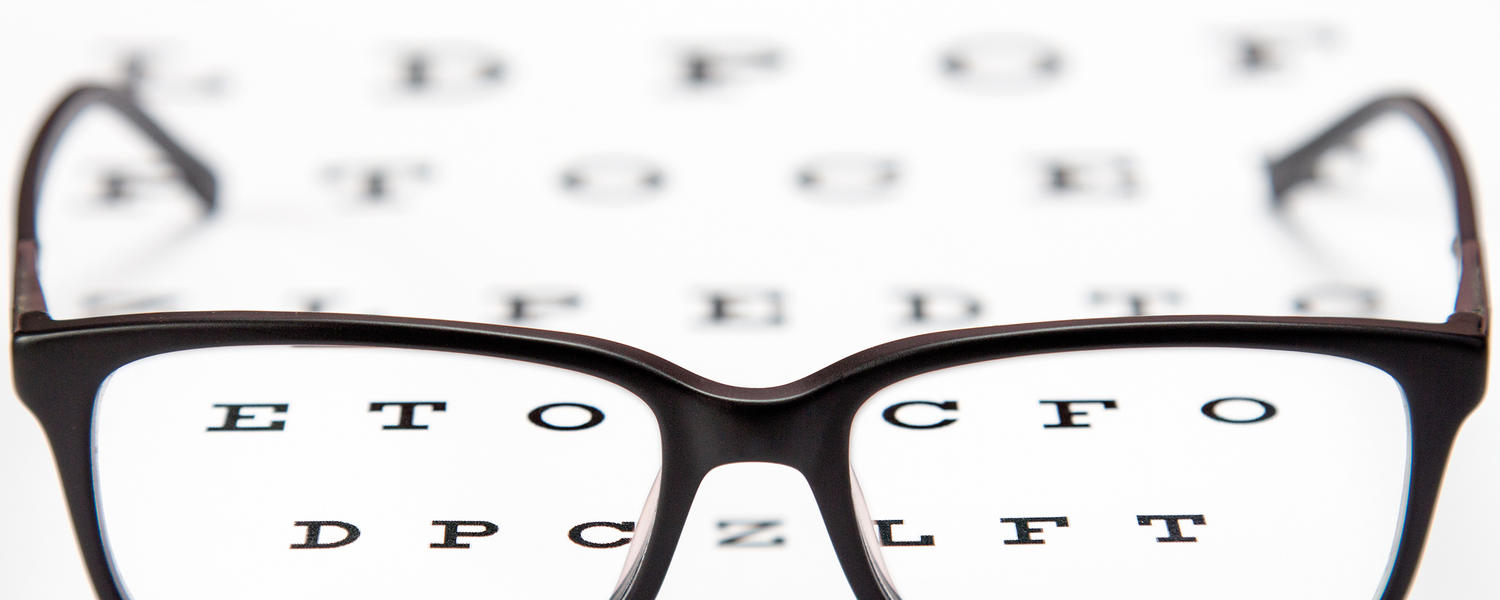 Ophthalmology | Education
Our section has an active residency program, and we support fellowship programs and clinical teaching for undergraduates and postgraduates in various disciplines.
Postgraduate Medical Education
Ophthalmology Residency Program
Our program leads the country in cataract case numbers and allows a personalized surgical schedule in accordance with both the Royal College and the resident's personal career goals. In addition, we have expanded our program to take two residents per year.
Our Royal College review has given us direction for restructuring the training program, and over the last three years, we have made many infrastructure improvements. We recently received new resident surgical loupes to be used when on call, and we are now in the process of renovating our surgical wet lab and resident common room. We have also acquired two new operating microscopes, one for the Rockyview General Hospital and one for the Alberta Children's Hospital. A new laser with top quality teaching scope has been added to the Rockyview Eye Clinic.
A resident mentoring program has been instituted, and an external ombudsperson has been engaged.
Residency Program Schedule
Expand the below menus to review our residency program schedule.
Rotations

Internal Medicine (2 blocks)
Ocular Pathology (1 block)
Neurology (1 block)
Plastic Surgery (1 block)
Otolaryngology* (1 block)
Pediatric Emergency Medicine* (1 block)
Emergency Medicine (2 blocks)
Pediatrics (1 block)
Neuro Radiology (1 block)
Ophthalmology/TORIC Course (2 blocks)

One elective block may be requested to the Residency Program Committee (RPC) and, if approved, it would replace/reduce one of the * rotations depending on the circumstances.

Introduction to Ophthalmology and Basic Skills

Ocular Examination
History taking
Basic technical and examination skills
Best corrected vision
Start refraction with phoropter and loose lenses, manifest and retinoscopy
Measurement of intraocular pressure
Pupillary reaction (including RAPD)
Pharmacological dilation of the pupils and anesthesia
Visual fields by confrontation
Ocular motility and basics of orthoptics
External eye examination
Slit lamp examination
Fundus examination
Corneal sensation
Colour vision testing

Diagnostic Areas

Ultrasound – A scan, 20 Hz, B scan and UBM
Keratometry (manual and automated)
Role of photography & angiography (fluorescein & ICG)
Optical coherent tomography (OCT)
Automated & Goldmann visual field testing
Pachymetry
Electrodiagnostic testing (ERG, EOG, VEP & mfERG)

Technicians and senior residents will be an excellent resource for these skills, as well as the TORIC course. TORIC course is the Toronto Ophthalmology Resident Introductory Course and will be at the end of the PGY-1 year.

Clinic and OR Experience

Rockyview Eye Clinic (Emergency, Glaucoma, Retina)
Rockyview Operating Rooms

On-Call
Urgent Eye Clinic and Comprehensive Clinic

The Urgent Eye Clinic and Comprehensive Clinic will be the priority of the PGY-2 resident for 6 months. Any surgical cases derived from the clinic (trauma or ruptured globe) should be followed through by the resident for a continuous experience. Once the Urgent Eye Clinic is complete, the resident should either attend the diagnostic clinics, comprehensive clinic, or take time for research.

Diagnostic Clinics

Refractions
Globe and Orbital Ultrasound
PAM
Pachymetry
Goldman Visual field
Humphrey visual field
Orthoptic assessment
Endothelial Cell count
OCT
Angiography
Photography
Electrodiagnostics

Further rotations in PGY-2 will include one block of Retina, Pediatric Ophthalmology, Glaucoma, Cornea, and Oculoplastics & Orbit. PGY-1 will also attend the Toronto Introductory Course in Ophthalmology (TORIC) at the end of the PGY-1 year and the beginning of PGY-2.

Electives

The RPC and residency program director (RPD) encourage a 1 block elective/year and will consider written requests with the intent to integrate them into the schedule depending on circumstances and type of elective.
Year 3-5

The Lancaster Course in Ophthalmology runs for 6 weeks at the end of PGY-2 and beginning of PGY-3
Royal College Study (6 weeks – 4 prior to written and 2 prior to oral)

Pediatrics (3 blocks)
Retina (3 blocks)
Glaucoma (3 blocks)
Cornea (3 blocks)
Oculoplastics and Orbit (3 blocks)
Neuro-Ophthalmology (4 blocks)
Elective (2 blocks)
Ophthalmology Surgery (Cataract Surgery – 13 blocks)

Year 4-5

The last 6 months of PGY 4 and the first 6 months of PGY 5 will function predominantly as an operative year in the various OR facilities (hospital based and AHS contracted NHSF).  The main thrust of the year will focus on ophthalmic intraocular and cataract surgery, as well as refining surgical skills in the various disciplines and subspecialties as it applies to a comprehensive ophthalmologist. Those areas include pediatrics & strabismus, cornea, glaucoma, retina, and oculoplastics & orbit.

The last months of PGY 5 will allow the resident to prepare for the certification examinations in ophthalmology by the Royal College of Physicians & Surgeons of Canada.

PGY 4 year will be the Chief Residency year and therefore involve leadership and administrative duties. The chief resident will be responsible for ensuring the following administrative tasks:

Resident on call schedule
Academic Half day (organize with residency program director)
Resident involvement in Divisional Grand Rounds
Resident involvement in Subspecialty Rounds