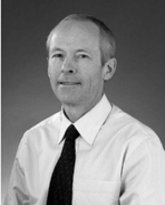 Donald McPhalen
Dr. Donald McPhalen
Master Teacher Program
Biography
Why I Teach
Having been a bedside clinical teacher for many years in my day-to-day surgical practice I always enjoyed teaching medical students and residents. On joining the Master Teacher Program in 2011 I became increasingly aware of the emerging science of medical education. Although teaching has always been a source of personal enjoyment and enthusiasm I am also aware of the benefits that teaching has brought to my own medical career and surgical practice.
The Master Teacher Program has given me the opportunity to study the process of teaching and to further contribute to my profession with a significant increase in my time spent teaching. I try to combine my enthusiasm and knowledge with my medical experience and perspective to make a difference in the development of the new generation of medical learners.
My Teaching Perspective
As a medical teacher, I lean towards an apprenticeship/developmental learning model. Creating context and a positive learning environment is key. I think that we all construct knowledge differently however the right experience with the right new knowledge at the right time can make all the difference. I'm particularly interested in the application of new medical knowledge in the practice of medicine.
Goals For My Students
Hopefully, the medical learners that I teach or guide will all take a few new steps towards becoming sound physicians with balanced knowledge, experience and attitudes. An increase in each student's passion and understanding for what doctors do would be a successful outcome for any learning opportunity.
Goals For Myself as a Teacher
Bring enthusiasm to every learning opportunity.
Lead by example.
Build my knowledge and experience as a teacher.