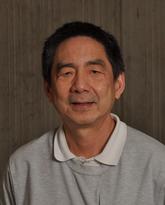 Patrick F. Lee
MD. Family Medicine
Master Teacher Program
Biography
Dr. Patrick Lee graduated from the University of Manitoba Medical Faculty in 1984, he moved to Calgary and worked as a community family physician in a group practice. He joined The University of Calgary Department of Family Medicine as an Assistant Professor in 2012.
He received from the Department of Family Medicine awards for Excellence in Clinical Teaching in 2012 and Excellence in Academic Teaching in 2019. He received the Dr. Allan Jones Award from the Faculty of Medicine Class of 2018 in recognition of" Tremendous Enthusiasm, Innovation and Compassion in a Leadership Position."
He teaches Family Medicine residents as a SOOs coordinator how to prepare for The College of Family Physicians of Canada Simulated Office Orals (SOOs) examination. He is a Co-Chair of the sub-planning committee from the Cumming School of Medicine Office of Faculty Development that offers 2 workshops each year for International Medical Graduates to prepare for the aforementioned SOOs examination. He teaches clinical clerks in Course 8 as a Master Teacher from the Cumming School of Medicine. He is the Integrative Course Chair for the first and second-year medical students at the University of Calgary Medical Faculty. As a Co-Chair in the Physical Examination sub-unit, he teaches medical students how to perform a physical examination.
He believes in reaching out and offer guidance to the medical students at the start of the medical school when the transition can be overwhelming. He would offer optional review sessions to integrate different clinical schemes from the Calgary Black Book with a primary care approach. His motto to the students is to "Have a happy smiley face "after each learning session.