GReST
The Grant/Research Support Team (GReST)
The Grant/Research Support Team (GReST) in the DFM Research Hub is available to assist you with many aspects of preparing your research project. These may include proposal writing, seeking funding, and completing applications, to poster formatting and presentations.
Contact Research Manager,
Agnes Dallison aedallis@ucalgary.ca for more info about GReST and how we can help.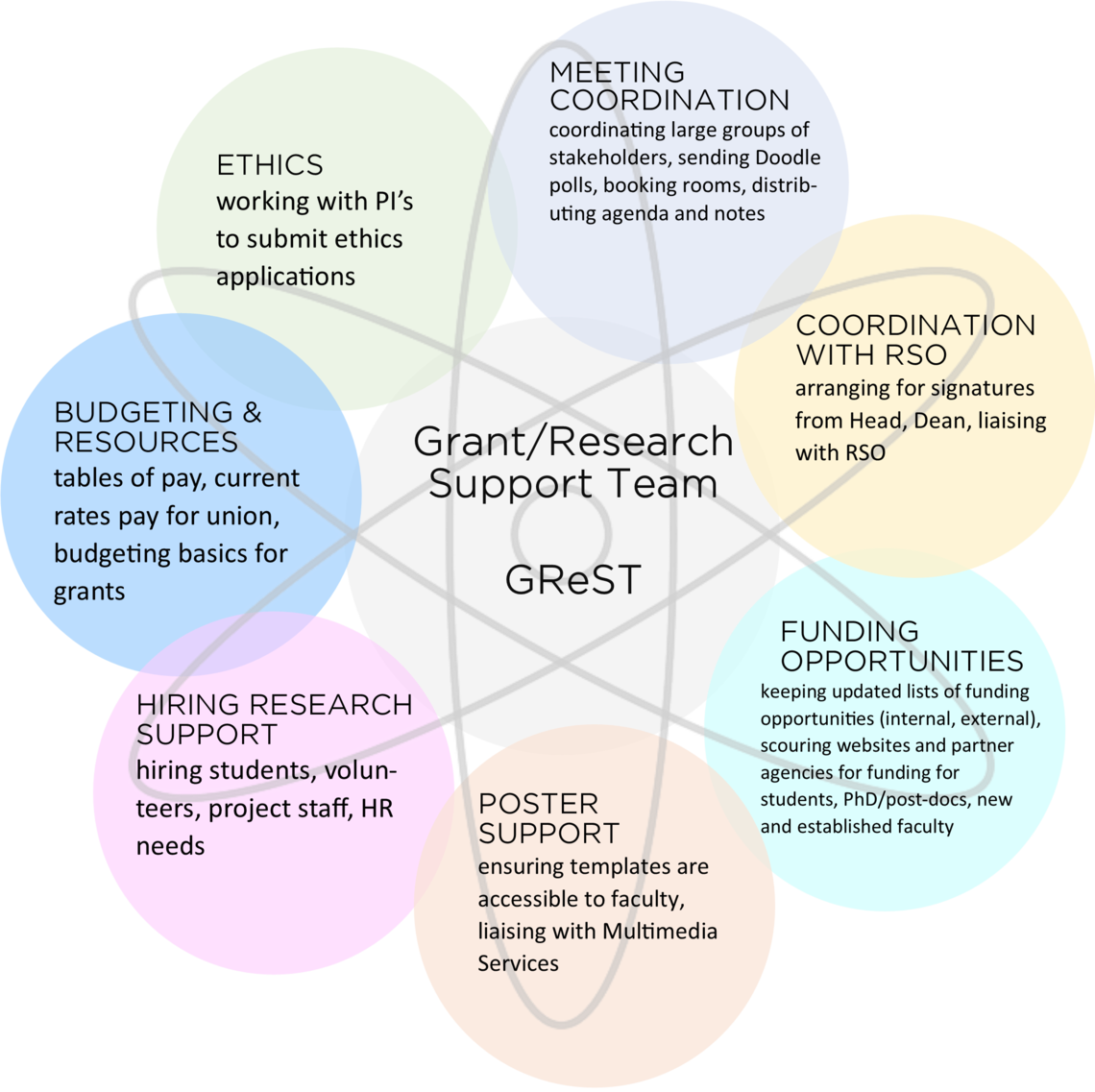 University of Calgary Internal and External Funding Application Information

Funding Agencies
More information