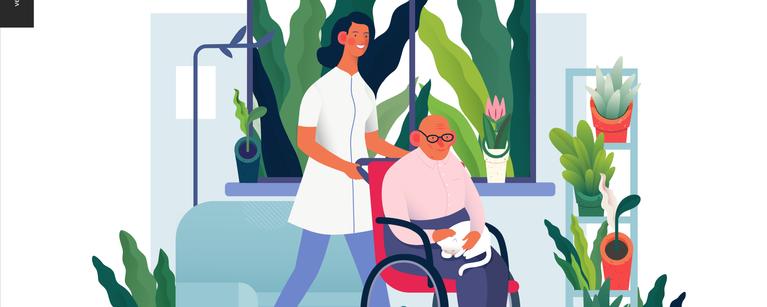 Section Chief
vacant
 
Contact Information - Palliative Care
Dr. Laurie Lemieux
Residency Director
laurie.lemieux@ahs.ca
Referral Information:
Who we are.
The Palliative Care Section consists of two groups of physicians:
A group who serve as attending physicians looking after patients admitted to the 7 hospices in Calgary Zone;
A group of physicians who provide consultative palliative care support to patients across all service areas in Calgary Zone. The hospice physicians are mainly family medicine trained, while the Palliative Care Physician Consultants come from a variety of backgrounds (including Family Medicine, Internal Medicine, Critical Care and Cardiology) and have typically received additional training in palliative medicine through accredited residency programs. Our Palliative Care physicians are also active members within the Division of Palliative Medicine, Department of Oncology with the Cumming School of Medicine. More information can be found at their website.
What we do.
The hospice attending group provide medical care to patients admitted to the 7 hospices in Calgary Zone. The Palliative Care consultants provide  consultative and shared-care support for patients throughout Calgary Zone. Sites include acute care hospitals, home care, hospices, long-term care and supported living facilities. There's also an inpatient palliative care unit at the Foothills Medical Centre, where tertiary level patients needing complex interventions are admitted, under the care of a Palliative Care physician.
Active in medical education, we support family medicine residents in a mandatory palliative care rotation and residents from other specialty programs for electives or selectives. We serve as primary faculty for family medicine trained residents pursuing Enhanced Skills training in palliative medicine, or for specialty trained residents enrolled in the Royal College Subspecialty Program in adult palliative medicine.
How can I join?
For more information regarding opportunities in Palliative Care in Calgary, send an email to the administrative assistant to our Section Chief at palliativemeddiradm@albertahealthservices.ca.