Awards
Congratulations to Department of Family Medicine awardees!
Faculty Appreciation Awards
Clerkship Faculty Awards
Congrats to our DFM Faculty who were given 2021 Appreciation Awards by the Clerkship Class!
Gold Star Award
Chawla, Puneet
Kauchali, Muti
Lombaard, Jan
Osakuade, Akin
Smith, Greg
Morys, Stephen
Raj, Nurunnisa
Sawyer, Suzanne
Gold Star, Resident:
Welke, James
Edgerton, Bryn
Hickie, Benedict
Honour Roll
Clem, James
Desnoyers, Elaine
Drummond, Alasdair
Fortna, Wendy
Hanna, Emad
Imlah, Shona
Kizuk, Rozemin
Maseka, Dereck
Richards, James
Adam, Marcel
Chu, Joyce
Ferguson, Debbie
Garg, Divya
Gorrie, Chris
McDonald, Terrence
Miles, Brendan
Moncrieff, Kathleen
Ng, Antony
Persaud, Steven
Tadros, Ayman
Wicklum, Sonja
Woo, Albert
Wycliffe-Jones, Keith
Honour Roll, Resident:
Biernacki, Mark
Forsey, William
Kumar, Mohit
Mohamed, Abdirahman
Schinbein (nee Byford-Richardson), Laura
Wilson, Keirsten
Katzell, Alexis
Maruyama, Michiko
Randhawa, Ainna
Schock, Kiersten
Schock, Lauren
Smith, Stephanie
Suen, Yat Him Vincent
Pre-Clerkship Faculty Awards
Congratulations to DFM Faculty who were given 2021 Appreciation Awards by the Pre-Clerkship class!
Gold Star Award
Peggy Aufricht
Tahara Bhate
Annalee Coakley
Lindsay Crowshoe
Meera Grover
Teresa Killam
Patrick Lee
Laurie Parsons
Anthony Seto
Mike Slawnych
Roger Thomas
Honourable Mention
Priya Gupta
Jia Hu
Laurie Parsons

Congratulations to DFM's 2021 Alberta College of Family Physician award winners for Excellence in Family Practice:
Dr. Kerri Treherne - Family Physician of the Year Award
Dr. Divya Garg - Recognition of Excellence
Dr. Ernst Greyvenstein - Recognition of Excellence
Dr. Mike Spady - Recognition of Excellence
Dr. Christopher Beavington - Outstanding New Professional Award
Dr. Nasser Barakat - Family Medicine Resident Leadership Award
Logan Haynes - Rising Star Student Leadership Award
For more info on the awards and the winners, click here.
Congratulations to Dr. Martina Kelly, DFM's Undergraduate Education Director, who is the recipient of AFMC's Gold Humanism Award and Lecture. This award recognizes leaders and exceptional mentors in academic medicine who emphasize the importance of humanistic qualities within healthcare.  
CSM Alumni of Distinction Award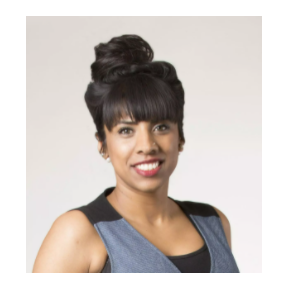 Congratulations to Dr. Rabiya Jalil, who is a 2022 recipient of a Cumming School of Medicine (CSM) Alumni of Distinction Award. Dr. Jalil is recognized for her service to community and dedication to serving the health and wellbeing of underserved populations.