South Calgary Medical Clinic
118-40 Sunpark Plaza SE, Calgary, AB T2X 3X7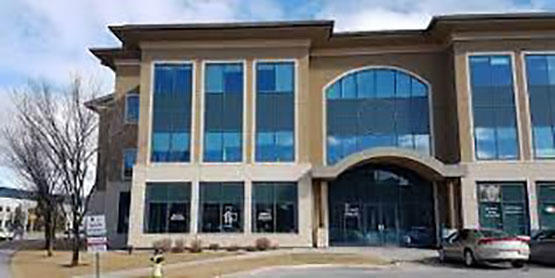 Overview
The South Calgary Medical Clinic (SCMC) is located in the southern limits of the city of Calgary. It is also a member of the South Calgary Primary Care network. As one of the largest community family medicine clinics in the city, with around 20 full-time GPs, there is ample opportunity for residents to develop their own style of practice by learning from one of their own three preceptors, and several of the other doctors involved in teaching.
The large clinic includes a procedural room where biopsies, injections, IUD insertion, endometrial biopsies, fracture casting and wound care are regularly performed. There is also a travel clinic on site. The Urgent Care is located across the street and there are facilities on our site to access x-rays in a timely manner and decide on treatment.
Also in the same building are allied health including optometry, dentistry, pharmacy, and radiology. Residents often take advantage of these other professionals in their learning.
Clinic Structure and Services
The clinic provides core family medicine and walk in services. Each resident will be assigned to three teaching preceptors. Residents experience family medicine through a designated Resident Clinic and within their preceptor's clinics. The busy walk-in clinic allows for a very fast-paced and diverse clinical exposure. A typical day for residents usually includes seeing walk-in patients for half a day, followed by scheduled patients for the other half-day.
The clinic has a very collegial, friendly atmosphere as well as a highly organized administrative structure that makes for highly fluid clinical care. Amongst the full-time support staff include several receptionists, a full-time referral administrator, on-site IT support for the EMR, and a team of very supportive and encouraging nurses. There are also regularly scheduled and sponsored CME lunches, usually twice a week. The clinic also engages in CME dinners together several times a year.