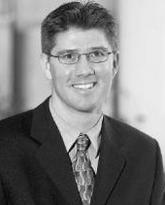 Brent E. Hagel
Associate Professor
Department of Community Health Sciences
Biography
Dr. Brent Hagel studies the rates and risks of injury in children and adolescents. As injury is the leading cause of disability and death in youth, knowing how to prevent injury, or lessen its impact, will improve children's health and wellness. Dr. Hagel's research has improved kid's safety while they perform their favorite activities: skiing, snowboarding, playing hockey and riding a bicycle.
More specifically, he evaluated the effect of protective equipment and prevention policies on injury rates. He assessed the impact of Health Canada product safety advertisement on parental safety practices, the relationship between ski/snowboard helmet use and head and neck injury.
In 2002, a government policy made the use of biking helmets mandatory in children. Dr. Hagel measured the impact of this new regulation on children. He compared the use of helmets in 2000 and 2004 and found an increase in the number of children who wore helmets, establishing the efficacy of the policy. Interestingly, helmet use among adults did not change.
Dr. Hagel participates in organizations actively devoted to child health and wellness, such as Safe Kids Canada and Alberta Occupant Restraint Program. He also contributes to child and adolescent health through his teaching and consulting activities within the Department of Paediatrics and the broader Institute of Maternal and Child Health.
Dr. Hagel's research, community work, teaching and consulting contribute to the development of a safer environment in which children can enjoy sports and recreational activities, and do what they do best – play!