The lifelong journey to medical discovery
How an autoimmune disease led one CSM researcher on a  lifelong pursuit to help others
By Mike Fisher
The journey toward a remarkable scientific discovery is often long and winding. It can be a hard road, without a compass, that's sure to reveal character. Discovery doesn't arise magically. Clues are unearthed gradually, for the explorer who is clear-sighted and determined to see them and has the experience to recognize where they lead. 
Dr. Pere Santamaria, MD, PhD, knows the journey well. 
His discovery of a potential treatment for autoimmune diseases took a giant step forward in May 2019 when Parvus Therapeutics, which he founded, announced a worldwide collaboration and license agreement with California-based Genentech (Roche Group). The agreement will develop and commercialize Navacims, Santamaria's investigational treatment for three different autoimmune diseases. 
This comes two years after signing an agreement with Novartis, an international pharmaceutical company, to develop Navacims for Type 1 diabetes. 
The pathway to the $1-billion deal with Genentech began in Santamaria's childhood, requiring him to overcome formidable challenges along the way, long before his research into autoimmune disease gained traction and he attracted investor attention. 
Santamaria describes his journey.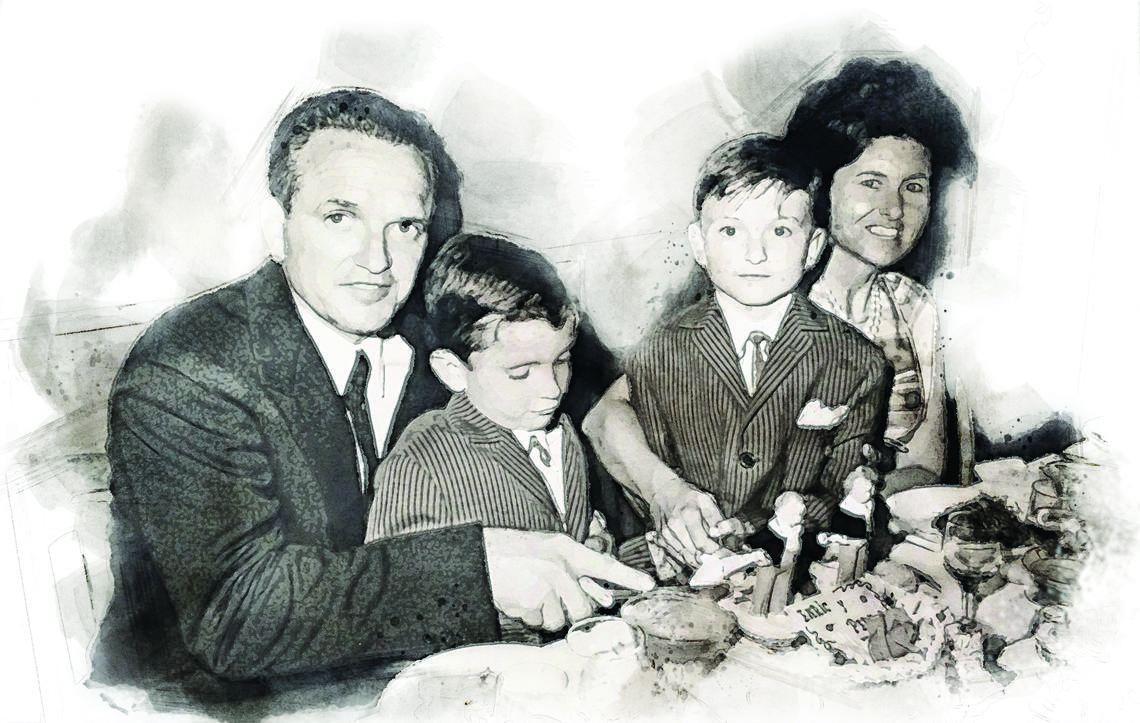 I was born in Manresa, Spain, located near Barcelona. Our family was poor. For the first five years of my life, I lived with my parents and grandparents in a small farmhouse, collecting butterflies in the summers. I was curious, learning very early on that we are surrounded by beautiful things, but are often unaware because we do not look for them.
We moved to a small town outside Manresa when I was five, to be close to the factory where my parents worked. I became an athlete, especially good at water polo. But my athletic dreams changed when I became sick at age 14 with signs of muscle weakness. I ended up spending months in hospitals, first to diagnose the cause of the problem and later to treat it. It was myasthenia gravis, an autoimmune disease. 
In the course of my illness I saw how scared my parents were. They felt powerless. This taught me empathy and instilled a deep understanding in me of what parents go through when their child is sick. Also, by suffering from an autoimmune disease in my youth, I developed a unique insight into what it's like for others.
I studied on my own while in the hospital. I spent time in two different hospitals for months at a time and developed a lot of independence as a student. By age 15, I began to develop the secondary effects of high dose corticosteroid therapy, which gave me a swollen face and other health problems. I felt ugly and became shy and introverted. But it taught me a lot about how to deal with setbacks.
Challenges made me try harder. When I was allowed back into the swimming pool two years after my ordeal began, I trained hard and managed to get back to competitive water polo. I played in the Spanish premier league and became a member of the junior national team while studying in medical school. This was an important accomplishment. I proved to myself that I could do difficult things. 
I entered medical school in 1978 and became a doctor, completing a residency in Immunology and a PhD at the University of Barcelona. I was drawn to its complexity. My interest in Immunology was also influenced by having had an autoimmune disease during adolescence.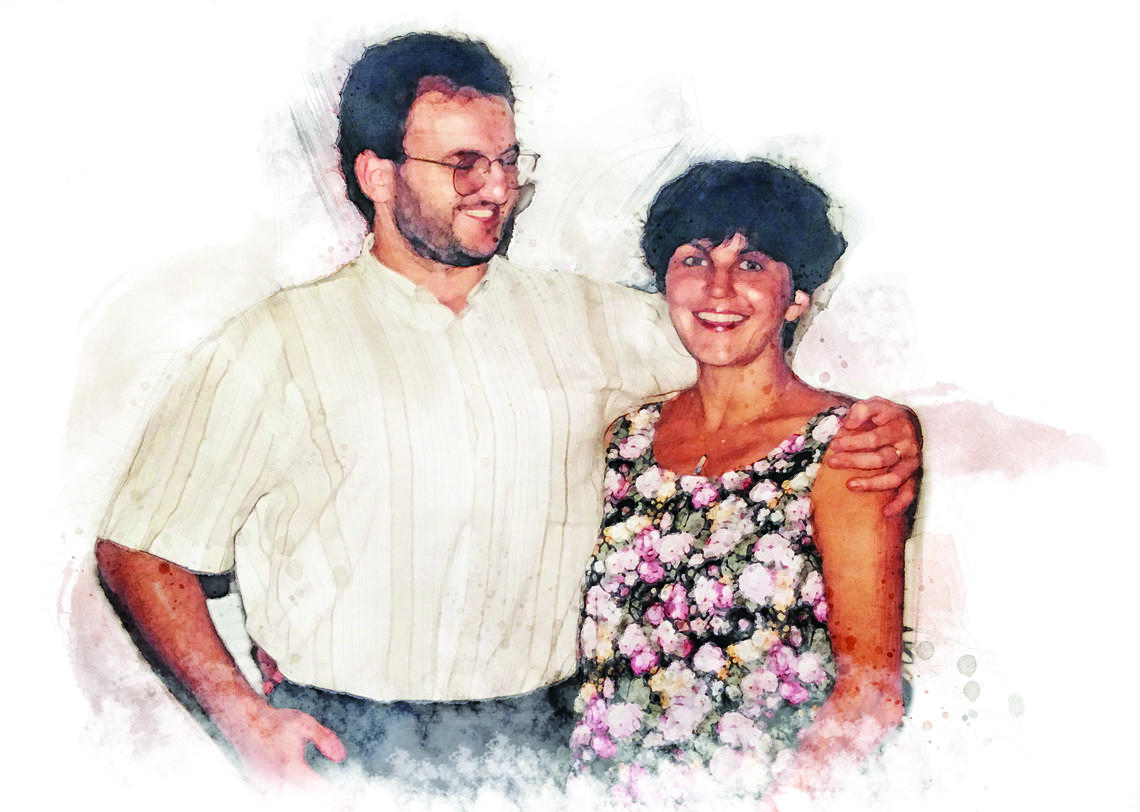 Begins Work On Autoimmune Disease
In 1988, I married my wife, Maria, who has been a key supportive partner and friend in this journey. We moved to the United States to pursue additional training. I did post-doctoral work at the University of Minnesota focusing on studying the immunogenetics of Type 1 diabetes, an autoimmune disease. There, I built strength, determination and, above all, independence of thought. I worked alone for the first two years. No one told me what experiments to do. I learned to rely on my own instincts. 
Arrives At University Of Calgary
I was recruited by the University of Calgary in 1992. At first, it was an extremely difficult time for us, both personally and professionally. Everything was new and we were raising our baby son, Marc. I failed to obtain grant funding for my lab work and therefore had no money to hire anyone or buy anything for my lab.
It felt like rock bottom all over again, a complete failure to both myself and my family. However, I had a profound conviction that what I had come to Calgary to do — but could not get funding for — was worth pursuing. I received a small amount of money from my department head to develop a mouse with a simplified genetic immune system to study the mechanisms underlying Type 1 diabetes.

It was the best investment I could ever make, paving the way to many important discoveries. Shortly after, I earned Medical Research Council of Canada and Canadian Diabetes Association scholarships. This meant professional survival and funding to do the work. I had overcome a second major setback in my life.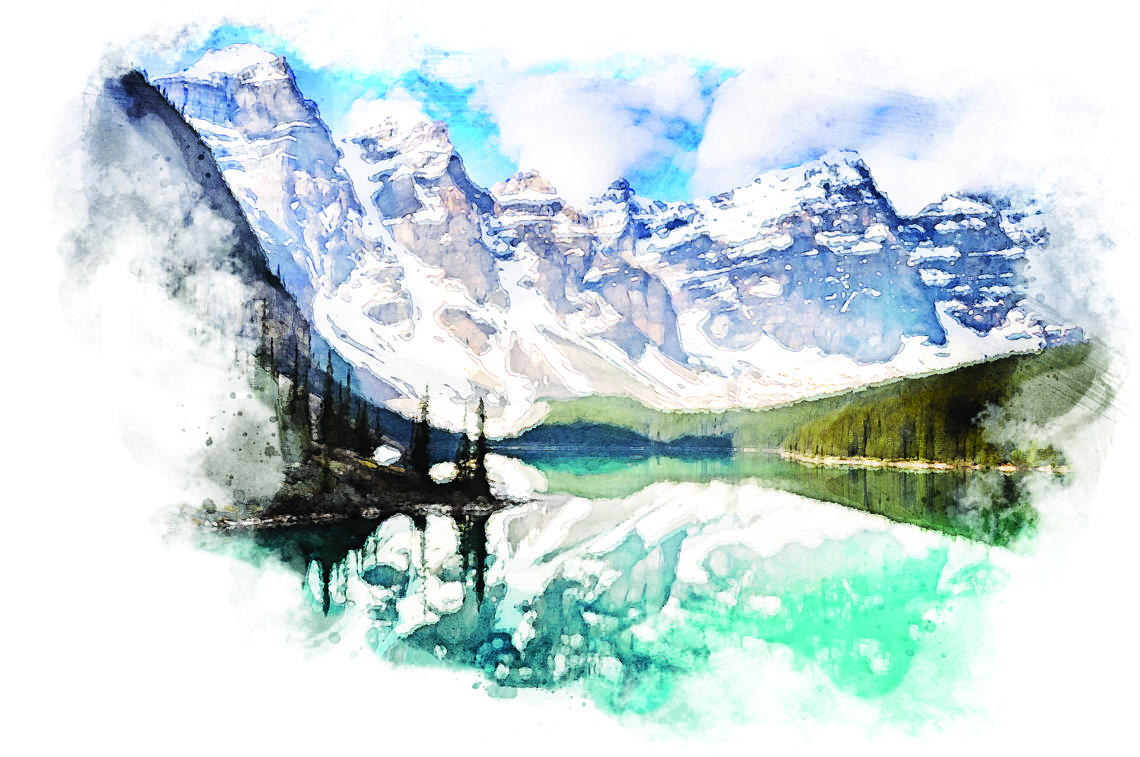 I was named the Julia McFarlane/Diabetes Canada Chair in diabetes research in April 2002 and started to look at the possibility of using specific compounds to manipulate the immune response that June. At first, the data we obtained didn't quite make sense. However, observations from another lab project asking similar questions from a different perspective, suggested a number of new assumptions about how the immune system works. I had a physical feeling that I was right — that this work could potentially change how we handle autoimmune disease.
I was published in the science journal Nature in 2000, one of the top journals in the world. I was examining how white blood cells of the novel mouse strain I had generated fought to get into the pancreas to accomplish their goal of killing the cells that make insulin. These diabetes-causing white blood cells were an attractive target for therapeutic intervention and understanding how they developed and worked could give clues to identify new interventions for Type 1 diabetes. This work played a key role in future discoveries.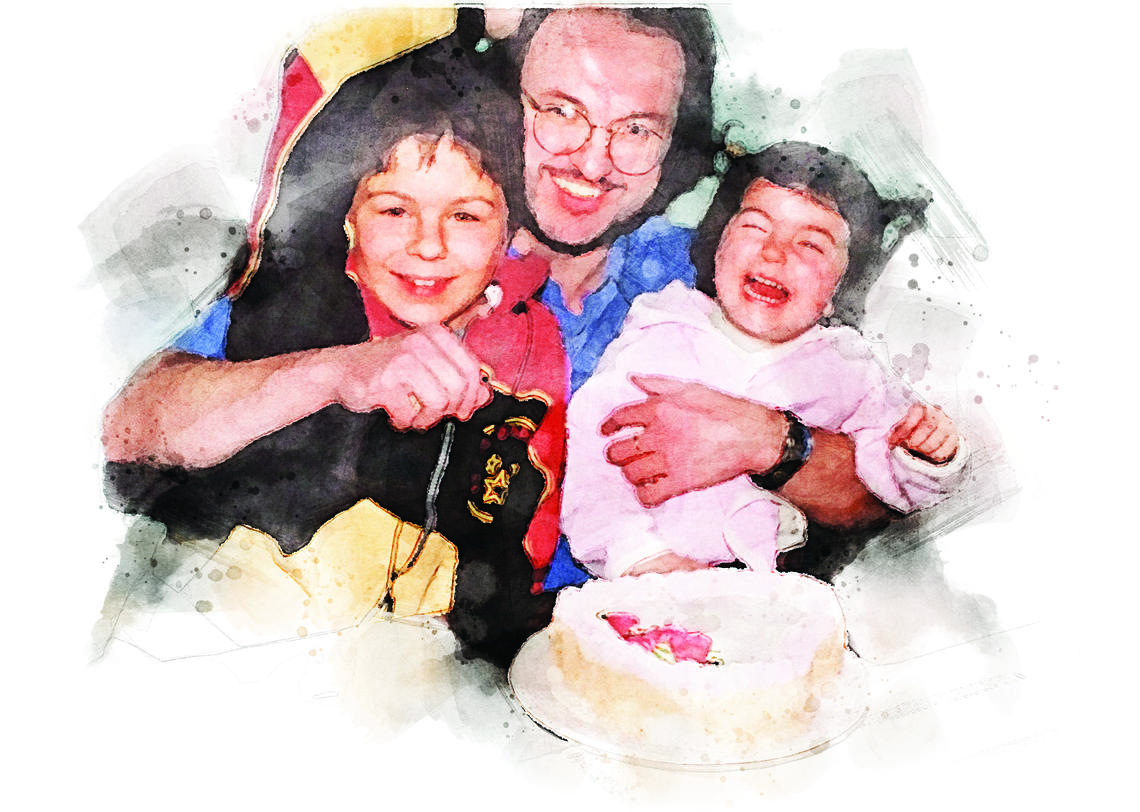 Navacims And Parvus Therapeutics
It was during this research that I discovered a new class of drugs which we later named Navacims. These are nanoparticles, tiny particles thousands of times smaller than typical cells, carrying certain molecules that act as bait for the white blood cells that cause disease. The key observation pointing to the discovery of Navacims was made between the last few months of 2004 and May 2005.  
I contacted a UCalgary technology transfer office seeking financial assistance to file a patent and, at the same time, help me start a company as a vehicle for drug development and the eventual clinical translation of Navacim research. We started Parvus Therapeutics in 2007 and officially incorporated the company in 2009. Parvus is now a biopharmaceutical company developing disease-modifying nanomedicines to halt or reverse autoimmune disease without causing general immune suppression.
From the beginning, we were living by the seat of our pants. It was hard to attract interest from investors. While a few venture capital and pharmaceutical companies that we approached expressed some lukewarm interest, funding did not materialize. Friends and colleagues who believed in us and the promise of the idea became early investors. They helped keep the company afloat early on but it wasn't enough to start developing the drugs.
When we published more of our research, again in Nature in 2016, we started to awaken more interest. The study showed something new and previously unknown — that Navacims can be used to reprogram disease-causing white blood cells into disease-suppressing ones. That is, the Navacim-reprogrammed white blood cells now suppressed the disease that they were contributing to. The publication in Nature not only substantiated our earlier discovery of Navacims, but most importantly exposed the many promising therapeutic applications.
Partnership With Novartis
Parvus reached a partnership agreement with the pharmaceutical company Novartis in 2017 to develop Navacims for Type 1 diabetes. This meant that there was now a viable path to ultimately bring Navacims to patients in need.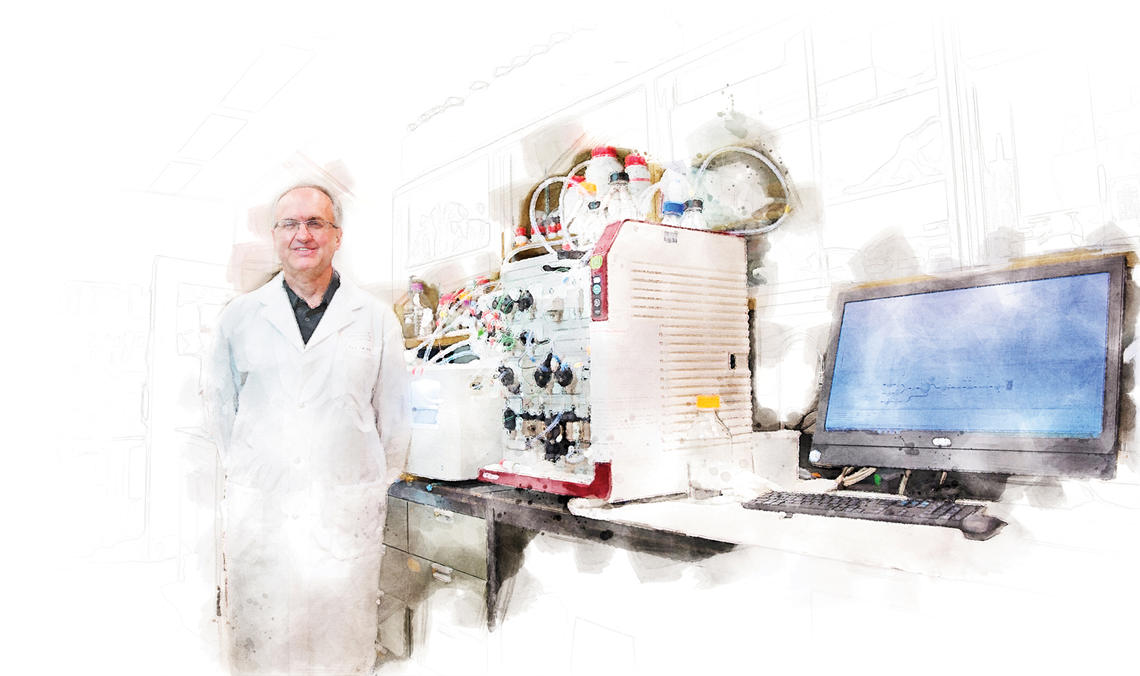 Further studies demonstrated that Navacims can halt and reverse the autoimmune attacks that cause other disorders, including multiple sclerosis, inflammatory bowel disease and liver autoimmune diseases. Importantly, it could do this without impairing the normal functioning of the immune system. This is something that existing drugs cannot do.
Partner Deal with Genentech
In May 2019, Parvus announced a working and licensing agreement with California-based Genentech (Roche Group) to develop, manufacture and commercialize Navacims to potentially treat celiac, autoimmune liver and inflammatory bowel diseases. It is expected to enable Parvus to expand and better address several debilitating autoimmune diseases in gastroenterology. The deal to develop the drugs for these specific autoimmune diseases is valued at over $1-billion.
Considering the $1-Billion Deal
I cannot remember the day the deal was signed. It took several months to materialize. At the time, I felt relieved and, of course, pleased. But not much more. My day did not change. I kept on working on the tasks at hand like any other day.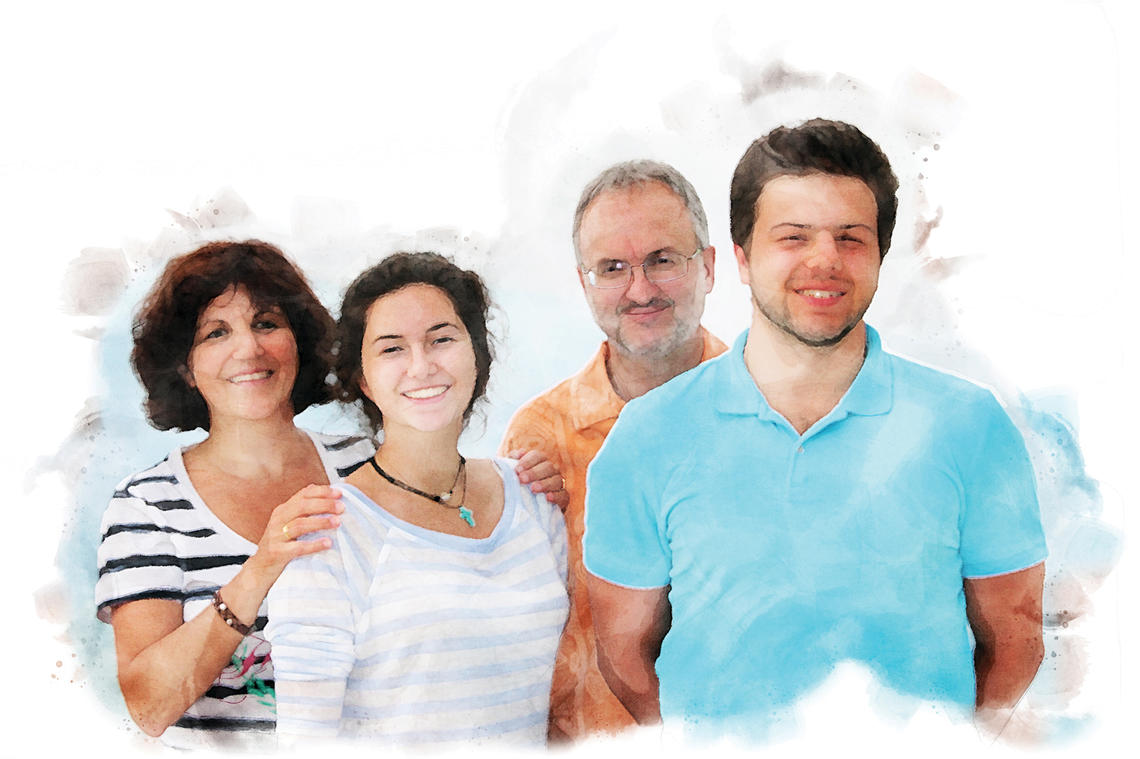 You need a commercial enterprise to bring academic discoveries in medicine to patients who need them — that's not something academic funding alone can sustain. We're blazing a trail to bring the first Navacims to clinical testing and eventually medical practice. We're manufacturing them and scaling them up. There is a lot of learning to do along the way. We hope that, one day, these drugs will help patients worldwide. 
My life hasn't changed much. I'm still doing what I've always wanted to do. For me, accomplishments and failures are accidents of life that quickly become things of the past. I don't dwell too much on either of them.
Just as I did as a curious child on that farm in Spain, I continue to look forward in search of new and beautiful things in my surroundings that too often we do not see. There is still a lot of work to do.