Building connections and providing continuity
By: Meghan Prevost, Department of Family Medicine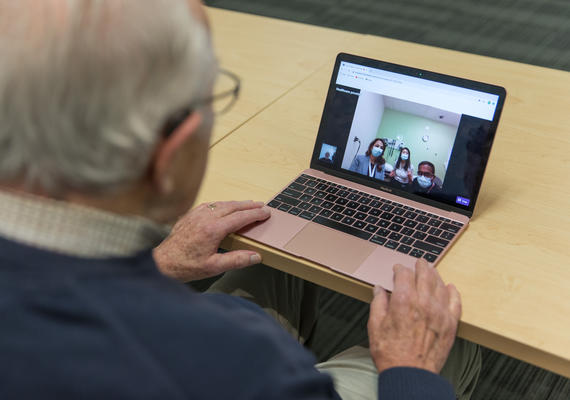 Virtual care in the Patient Medical Home
Your next visit with your family doctor might involve a phone or webcam, rather than a receptionist and waiting room. COVID-19 has changed the way many patients interact with their family physicians. Virtual care visits have allowed physicians and Patient Medical Home (PMH) teams at the academic Department of Family Medicine (DFM) to stay connected with their patients.
What is the Patient Medical Home?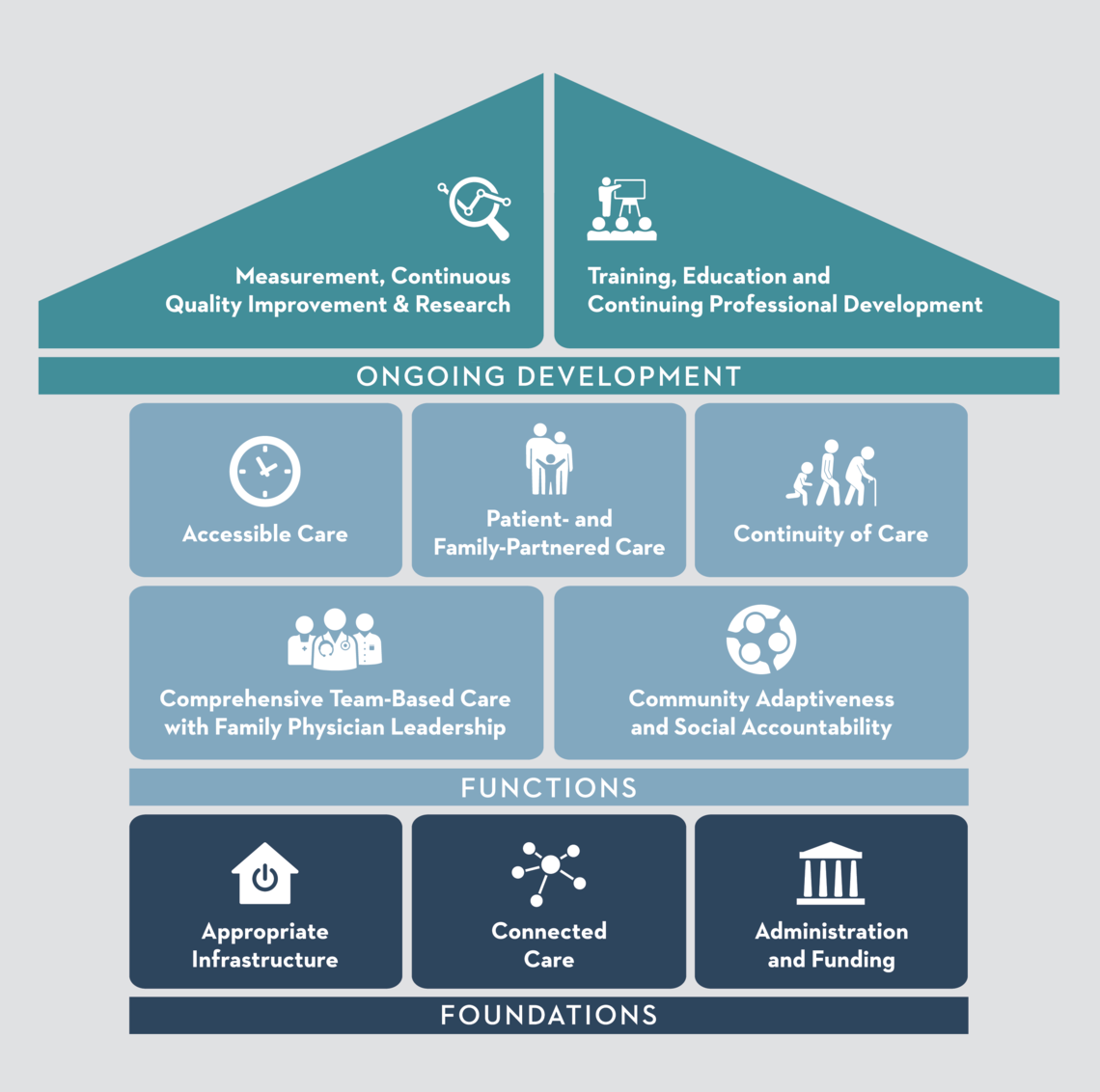 The College of Family Physicians of Canada. Family Practice - The Patient's Medical Home 2019: A New Vision for Canada. Mississauga, ON; 2019.
The PMH is an evidence-based care model endorsed by the College of Family Physicians of Canada and Alberta's Primary Care Networks.
It encompasses a vision for family medicine where patients are at the centre of collaborative, comprehensive, and continuous primary care. By implementing the 10 pillars of the PMH model, health authorities and care providers improve primary care, resulting in better patient health outcomes and satisfaction. The PMH model guides how the DFM provides care to patients and trains medical learners.
The DFM teaching clinic spans three locations and provides care to over 28,000 patients across Calgary and its surrounding areas. "These teaching sites are patient medical homes, where family physicians work alongside other health care providers, such as pharmacists, nurses, dietitians, medical office assistants, and others to provide patient-centred care, " says DFM Medical Lead, Dr. Melanie Hnatiuk, MD. "It's an environment where the patient can feel the most comfortable to get their care needs met."
The focus is on the patient having a continuous relationship with their family physician and an integrated, interdisciplinary care team, allowing providers to better understand each patient's health needs, goals, values, and challenges.
How did the PMH support a transition to virtual care during the COVID-19 pandemic?
Adrian Shellard
Having a well-established PMH model allowed the DFM to focus on safety for patients and providers, without sacrificing care.
"Safety was critical," says Hnatiuk, "but so was maintaining patient-centred, continuous care".
Team members were able to reach-out to many vulnerable patients, or those with complex and chronic conditions that needed continued management.
"Having well-developed relationships with our patients meant that we could identify, at the onset of the pandemic, who required virtual care, so their needs could continue to be met, based on their particular situation."
The PMH team was able to navigate the risk levels for each visit, to decide what was best for each scenario.
What role will virtual care play in the future of the PMH beyond COVID-19?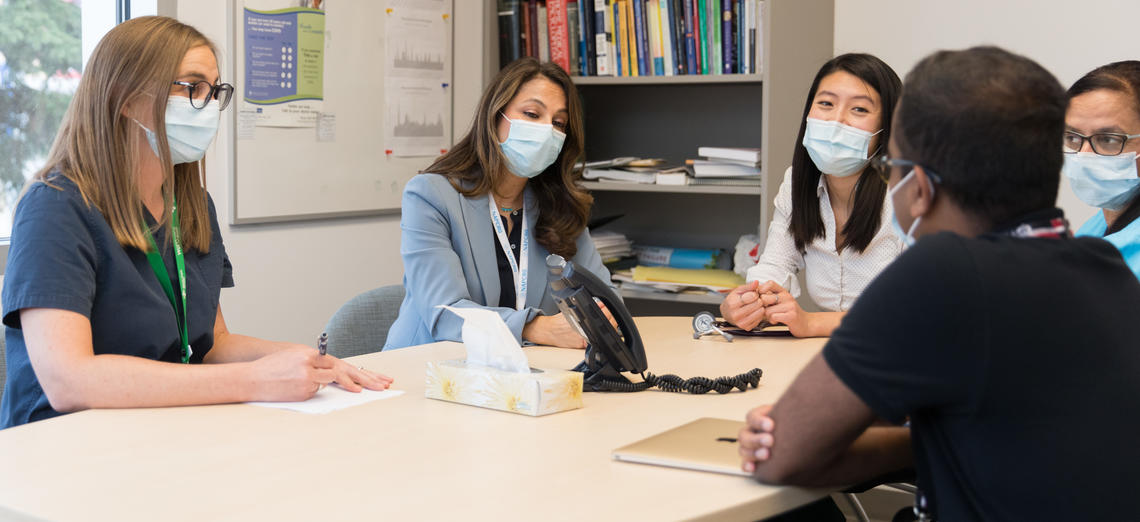 Adrian Shellard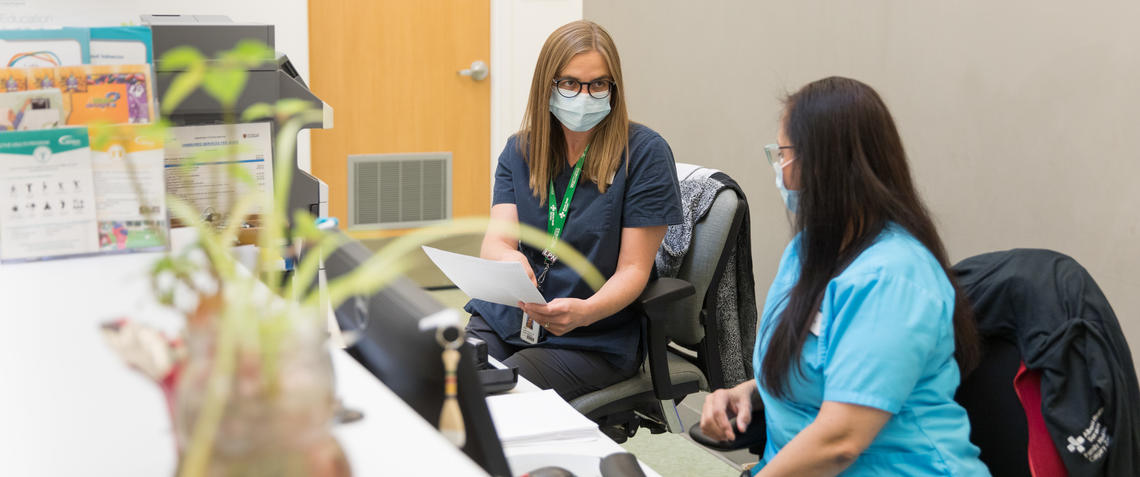 Adrian Shellard
"Virtual care is here to stay." says Hnatiuk. "We are thinking of virtual care as another tool in our PMH toolbox, not as a replacement for in-person care." she explains. "For it to be effective, we rely on the relationships we've developed with our patients to determine when it  is appropriate for each individual."
As virtual care evolves, medical training programs will need to adapt to incorporate it, and Hnatiuk says this work has already begun for the DFM, "Our education programs have pivoted to make necessary changes, and our family medicine learners have been very responsive. It's a learning process for all of us that will continue as we move forward."
"The goal," she explains, is that "the next generation of family physicians will understand the value of practising within the PMH model, and will understand how virtual care can enhance the care they provide in that environment."
Feedback from patients is important, says  Hnatiuk. "Many patients very much appreciate the accessibility and convenience of a virtual visit." But for some patients, it may not be ideal. "They might be reluctant to embrace the technology, or just want that in-person connection. It's all about the delivering the best care possible in the right way for each patient's circumstances."