Community support fuels important research and education priorities within the Cumming School of Medicine, including our response to COVID-19 and the core infrastructure that enables this work. Giving to the CSM Impact Fund can help minimize the consequences of the pandemic in our community and beyond.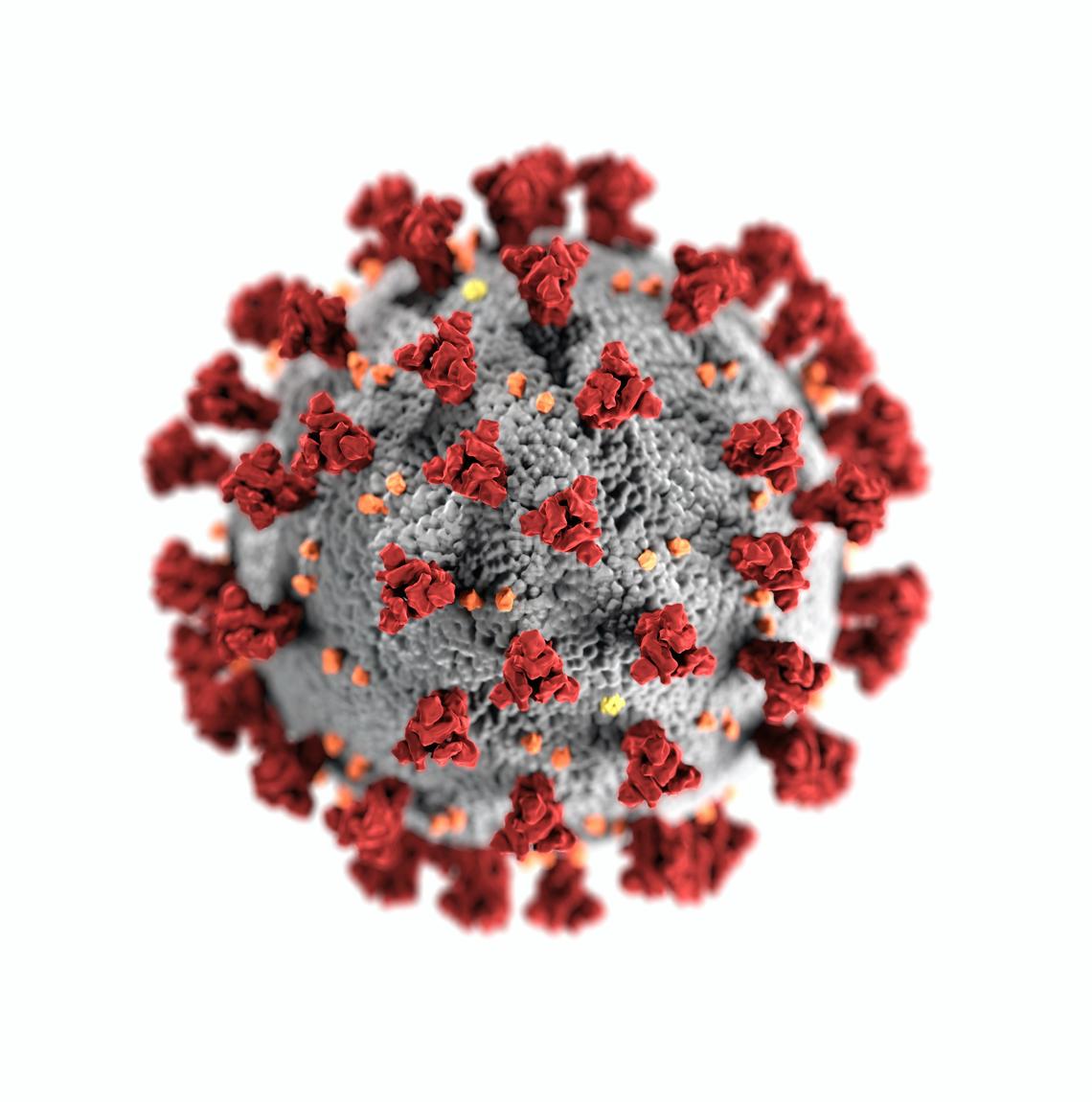 Level Three Biosafety lab space key for high-risk virus research
Investigators studying highly contagious and potentially deadly disease-causing microbes need a place to safely perform elements of their research, without the fear of the virus infecting them or escaping through the air. The Cumming School of Medicine is one of only a few locations in Canada with the Level 3 infrastructure necessary to work with the COVID-19 virus but updates are necessary to bring the facility back into active status. Community support will help our researchers take their work to the next level and collaborate with colleagues around the world to fight COVID-19 and other infectious diseases – now and in the future.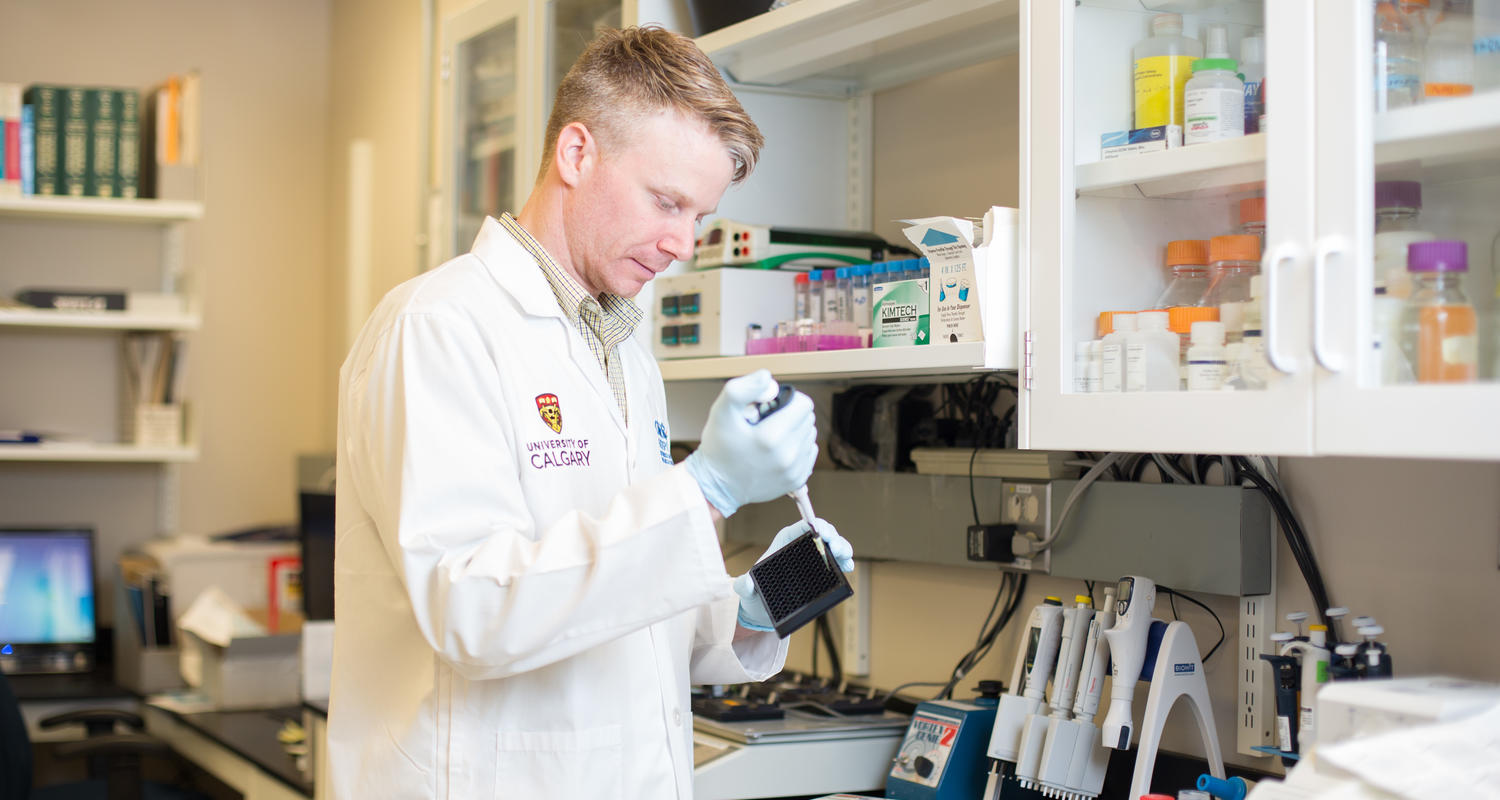 Developing a vaccine to end the COVID-19 pandemic
It is widely believed that a successful vaccine is key to ending the COVID-19 crisis. As part of a Canadian initiative involving colleagues at the University of Ottawa and University of Montreal, our CSM researchers are using their knowledge of cancer-fighting viruses to develop a COVID-19 vaccine. A number of viruses that can replicate and attack cancer cells while stimulating the body's own immune system have been developed and safely tested in people. Modifying and repurposing one of these as a vaccine for COVID-19 could lead to clinical trial human testing by the end of the year.
Pictured: Dr. Doug Mahoney in lab
Making mental health a priority in challenging times
Fear, isolation and financial struggles related to the COVID-19 pandemic are all potential triggers for anxiety, depression and other mental health symptoms that can have serious long-term effects. Researchers from The Mathison Centre at CSM's Hotchkiss Brain Institute are working to understand and respond to short, medium and long-term mental health consequences of this environment. New research offers healthcare providers and policy-makers with vital information to help develop and evaluate strategies supporting better mental health outcomes for everyone, with an emphasis on vulnerable children, youth and emerging adults.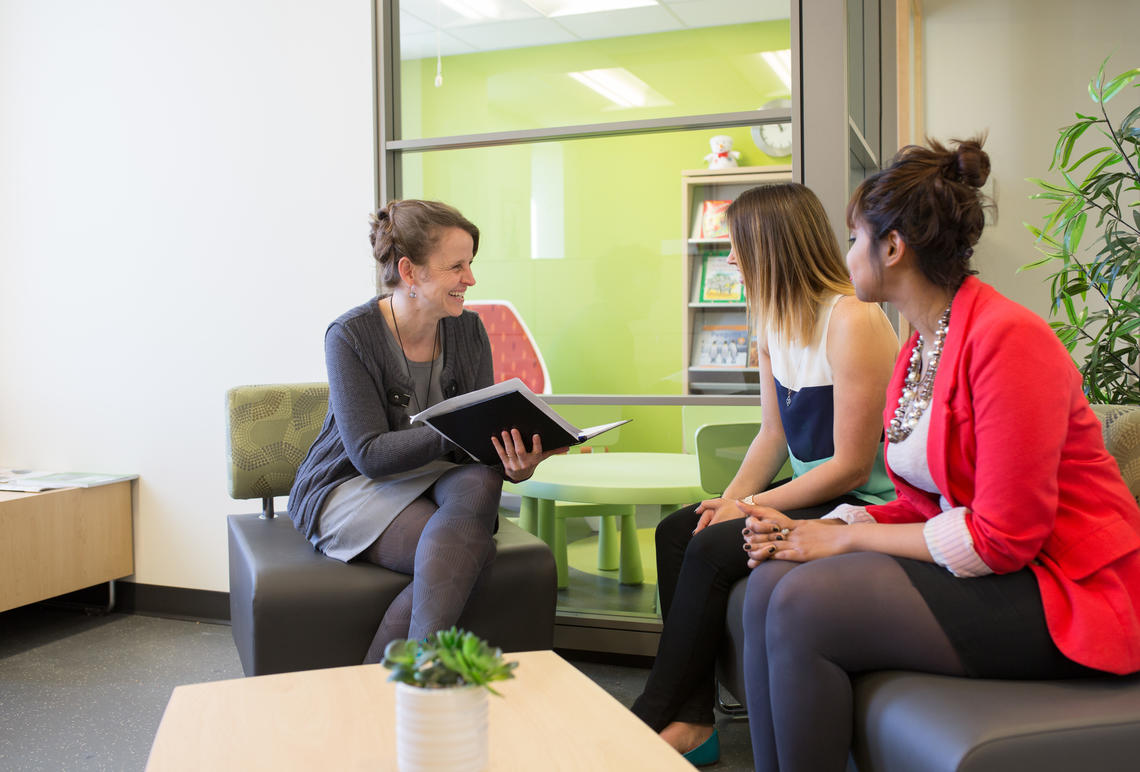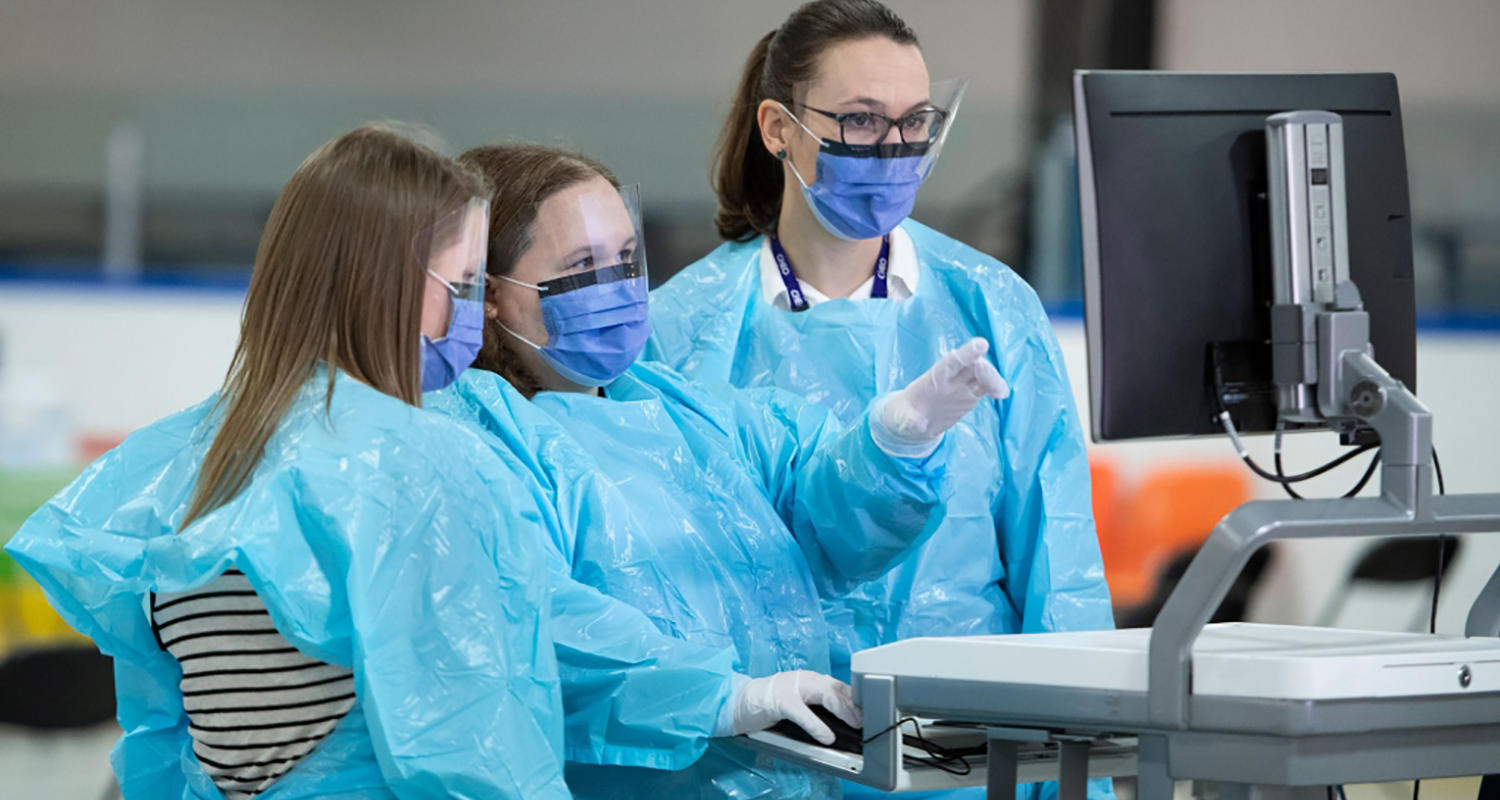 Harnessing the power of data for quick and critical decision
Insight into preventive actions and the spread of the COVID-19 virus is critical in helping public health leaders respond more effectively to the pandemic. Under the direction of the University of Calgary's COVID-19 Task Force, the Centre for Health Informatics (CHI) is analyzing critical coronavirus data to guide important decisions by the city and the province. Our expertise in biostatistics, visualization, software engineering, and data analysis – as well as our unique partnership with Alberta Health Services – enabled a live case tracker in less than a week. Projects in data visualization, epidemic and healthcare capacity modelling enable timely evidence-based decisions when they are most urgently needed.