Creating the future of health - right here in Calgary
The Dean's Talks are a conversation about the future of health and healthcare. From cancer and infectious diseases to wearable technology and advance life planning, research at the CSM is helping to create the future of health.
Thank you for joining us at the Dean's Talk on Nov. 7.
If you were unable to attend, or would like to hear the talks again, the talks are now available below!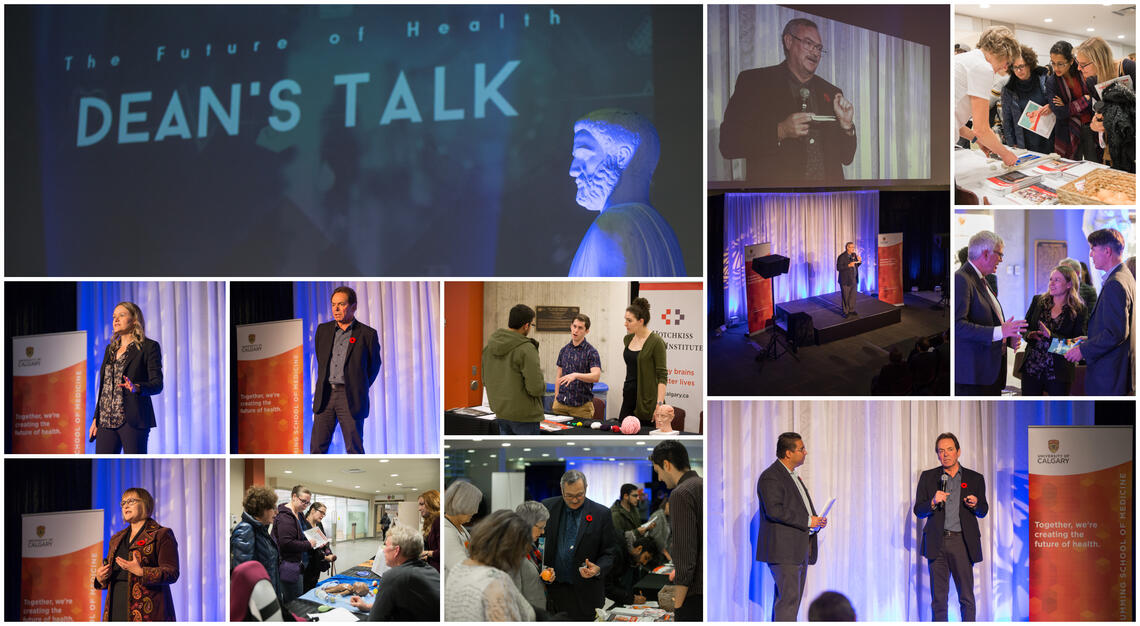 Watch the presentations from Nov. 7, 2018:
Rheumatoid arthritis affects three times as many Indigenous people in Alberta as the rest of the population, and outcomes are more severe. Dr. Barnabe says the time to act is now in changing how and where care is delivered to reverse these trends. Dr. Barnabe is an associate professor in the departments of Medicine and Community Health Sciences. She is a rheumatologist and health services researcher focused on identifying and resolving health system care gaps for Indigenous patients.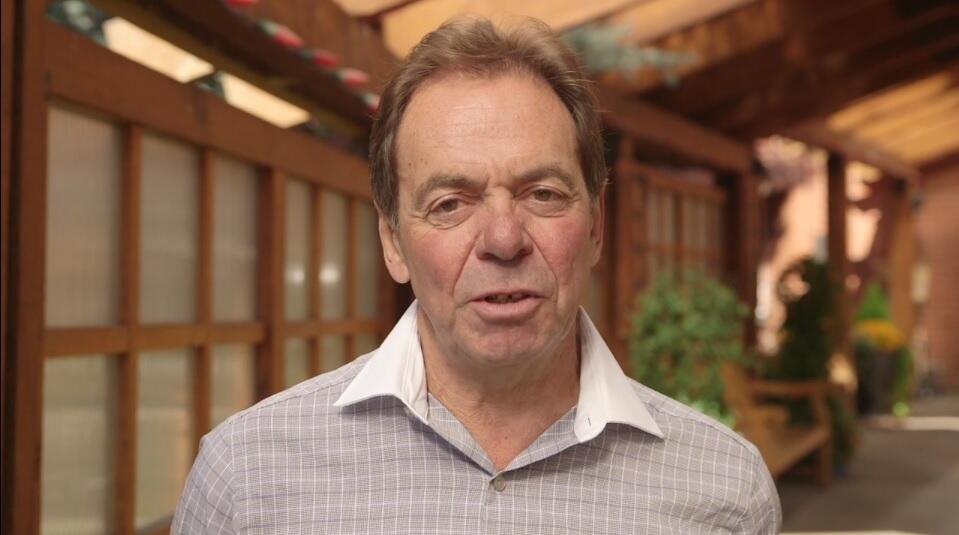 When a baby is born, we collectively celebrate its life. But as we age, or when we confront life-limiting illness, we are set apart from the collective. The aging population demographic threatens to not only overwhelm our health services, but also to dramatically affect the quality of life in our communities. Dr. LaBrie shares insights about how communities need to be equal partners with policy-makers and health services in ensuring that no one is left behind. Dr. LaBrie is a clinical assistant professor in the departments of Family Medicine and Oncology and a palliative consulting physician, and is the director of Local Community Engagement at the Cumming School of Medicine.
Globally, preventable illness is significant for women and children living in low-income settings. Canada and Canadians play an important role globally in development and health.  We at the Cumming School of Medicine engage actively in global health too.  What is our country and institutional commitment?  How can learning from global partners improve our health and health system here in Canada? Dr. Brenner is a clinical associate professor in the Department of Paediatrics and director of Global Maternal, Newborn and Child Health Initiatives at the University of Calgary.
Facebook
Join the CSM's online community
Email Notifications
Sign up for notifications of upcoming Dean's Talk events and related notices.