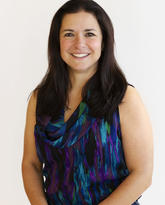 Meriah Fahey
Clinical Assistant Professor
Department of Obstetrics & Gynecology
BSc (Hons), BSocSc - Environmental Science
University Of Calgary
Medical Doctorate
University of Calgary
FRCSC - Obstetrics and Gynecology
University of Manitoba
Research and Interests
Areas of Interest
Breech Birth
General Obstetrics and Gynecology
Indigenous Health
Menopause (NAMS Certified)
Biography
Dr. Meriah Fahey is a Royal College certified specialist in Obstetrics and Gynecology. She grew up in Calgary and completed early work at the University of Calgary followed by her residency in Winnipeg.
Returning to Calgary after certification, she worked as a locum physician until she was hired at South Health Campus in 2013. She is currently Site Lead at South Health Campus, maintains a community practice office at Westglen Medical and provides outreach and collaborative care with providers from health centres in Eden Valley and Tsuut'ina and the clinic at Elbow River Healing Lodge. She is currently a member of the Maternal Newborn Child & Youth Strategic Clinical Network and Population, Public and Indigenous Health Strategic Clinical Network. She is on the advisory committee for Indigenous Health with the Society of Obstetricians and Gynecologists of Canada. Dr. Fahey continues to work on research and education around breech birth in her spare time.
When not at work, Dr. Fahey can be found enjoying the outdoors (on bike or foot) or hunkering down indoors (movies and snacks) with her family.
Publications
Underway – Breech Decision Making - How do patients decide on mode of delivery for breech?
Underway – Breech Outcomes - Outcome data for South Health Campus since 2013
May 2017: Vital Signs – A Former Locum's Look at (Un)Employment in Medicine [https://indd.adobe.com/view/dab5616c-4f5c-4451-bead-c4ba90a79c83]
July 2016: Vital Signs - Catching Up on Indigenous Health[static1.squarespace.com/static/568eb5bbd82d5eecf06026c4/t/577550193e00be3e3a7e6c18/1467306027729/VS0716.pdf]
JCDA Issue 2, 2012: Debate & Opinion – Periodontal Health Isn't Yet the Answer to Preterm Birth [www.jcda.ca/article/c31/]
JOGC February 2010: Resident Awareness – Prenatal Patients' Knowledge Regarding the Role of Obstetrical Residents
BMC October 2008: The happy docs study: a Canadian Association of Internes and Residents well-being survey examining resident physician health and satisfaction within and outside of residency training in Canada [www.biomedcentral.com/1756-0500/1/105]
JOGC August 2008: Cyclic Hematuria – Photo of the Month
[www.sogc.org/jogc/abstracts/full/200809_ImageoftheMonth_1.pdf]
SOGC Poster Presentation at ACM June 2008: Resident Awareness Study
JOGC September 2007: Spontaneous Expulsion of Tubal Ligation Clips: A Case Report [www.sogc.org/jogc/abstracts/full/200709_CaseReport_1.pdf]
Unpublished 2005: Preterm, Low Birth Weight Infants and Maternal Periodontal Health: A Pilot Study
Unpublished 2005: Outcomes in Postmenopausal Females with Abnormal Pap Smear
Awards
2018 Specialist of the Year – Awarded by the Department of Family Medicine, Calgary
2012, 2016 Golden Speculum Resident Award
2013, 2015 Medical Student Teaching Award