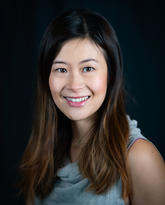 Selena Au
Intensivist
Medical Director of Quality Improvement and Patient Safety; DCCM QAC Co-Chair
About
Areas of Expertise
Patient and Family Partnered Research
Patient Safety
Biography
Dr. Selena Au was born and raised in Vancouver, British Columbia. After undergraduate studies in Biopsychology, she completed her medical degree with the University of British Columbia (2007). She pursued internal medicine (2010) and later critical care medicine (2012) at the University of Calgary. With a passion for advancing high quality patient-centered care, Dr. Au obtained a Masters in Quality Improvement and Patient Safety at the University of Toronto. She finds inspiration everyday by talented and forward-thinking colleagues within DCCM and at the teams in PLC, RGH, and SHC ICUs where she practices.
Since 2013, Dr. Au has taken the role of Medical Director of Quality Improvement and Patient Safety for DCCM. Within this role, she has co-chairs the DCCM Quality Assurance Committee, working with AHS Patient Safety Leads to review clinically serious adverse events for continuous improvement of clinical care. Safety learnings are shared through re-designed zonal mortality working groups she facilitates. Dr. Au delivers a QI and patient safety curriculum to the DCCM fellows through annual symposium academic days. Recognizing the heart of high quality care involves active partnership with patients and family members, Dr. Au led a research program to design and publish a Toolkit to Guide Best Practices for Family Participation in ICU Rounds. Since 2019 Dr. Au has taken on a new challenge as Medical Director for Specialty Engagement (Medicine and Critical Care) for the Physician Learning Program.
Although she diverged a bit from her first job as a caricature artist in the park, Dr. Au finds art in her medical practice and continues to create in her home studio.