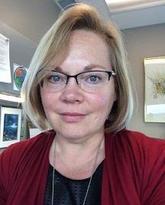 Teresa Thurber
RGH Executive Director
About
Biography
Teresa is the Executive Director Critical Care, Emergency, Respiratory, Women's Health and NICU @ RGH.

Nursing Graduate of Lethbridge and Athabasca University, CNA Certification in 2003 (Critical Care). She is currently working towards completion of MBA (June 2019). Over 31 years of Nursing experience includes L&D, Medicine & Seniors Health, Critical Care (ICU & CCU). The past 15 years have been spent in progressive operational leadership roles in AHS.

Married with 3 adult children, the youngest will be her Nursing successor.