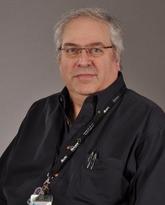 Brent Winston
Professor
Intensivist
About
Research Focus
Brent Winston, Professor (GFT)
Clinical Activities: FMC-MSICU and Neuro-TraumaICU
Departments of Critical Care Medicine, Medicine, and Biochemistry and Molecular Biology. 
Member: Immunology Research Group and Airway Inflammation Research Group, Snyder Institute for Chronic Diseases, Cumming School Of Medicine, University of Calgary, Calgary, AB, Canada
Administrative Responsibilities: Coordinator for Post Graduate DCCM Graduate Education Committee. Member of the DCCM Research Committee and the DCCM Residency Education Committee.
Fellowship and Postgraduate Training: Critical Care Medicine, Pulmonary Medicine, Internal Medicine and Postgraduate Fellowship in molecular biology research.

Research Focus:
We are primarily interested in using metabolomics to study human diseases in Critical Care. We continue to study metabolomics in sepsis, lung injury (ARDS) and head injury (traumatic brain injury, TBI).
We have participated in the CanTBI Tissue bank platform collecting samples from TBI patients. We have begun to analyze severe TBI patient samples using a metabolomics approach with the goal of examining if metabolomics can be used for sTBI prognosis.
Clinical/Translational studies on sepsis. We have participated in a number of sepsis clinical studies. To this end, I have created a Critical Care Tissue bank (CCEPTR) to conduct translational research on clinically important problems in the ICU and have also created a wet lab within the ICU to manage patient samples.
My laboratory is particularly interested in conducting translational research on clinically relevant Critical Care disease processes with a particular interest in TBI, sepsis and ARDS.