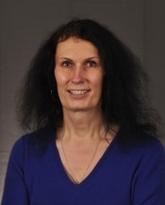 Rachel Ellaway
Professor
Department of Community Health Sciences
Ph.D.
University of Edinburgh, 2006
Biography
Rachel Ellaway is Professor of Medical Education in Community Health Sciences and Co-Director of the Office of Health and Medical Education Scholarship at the Cumming School of Medicine at the University of Calgary. She was previously Assistant Dean for Curriculum and Planning at the Northern Ontario School of Medicine in Sudbury, Ontario, Canada.
Dr. Ellaway is a generalist medical educator with a broad and eclectic engagement with many aspects of medical education. She is particularly strong in theory, qualitative methods, and medical education systems. Following her PhD in Medical Education from the University of Edinburgh, her academic work concentrated on online learning, simulation, and the use of new technologies for teaching and assessment in and around health professional education. Dr. Ellaway's more recent work has focused on concepts of context, activity, and generalism in medical education and in medical education research.
Dr. Ellaway has more than 70 peer-reviewed publications and more than 70 other papers in peer-reviewed journals. She has written 19 book chapters, given more than 60 invited and keynote addresses, more than 200 conference presentations, and she has secured more than $3.9M in research funding for her medical education projects.
Dr. Ellaway has served on many national and international committees on medical education matters, she is an editor of journal Advances in Health Sciences Education, an Associate Editor of the Canadian Medical Education Journal, and is editor of the CAME Voice. She was the creator of the AMEE Fringe in 2004 and has served as its Maîtresse des Ceremonies ever since. She was the author of the eMedical Teacher column in the journal Medical Teacher. She has been a Visiting Professor at St George's Medical School in London, UK, and she is the creator of the virtual patient narrative simulator platform OpenLabyrinth, Her work in developing and implementing profession-focused virtual learning environments at the University of Edinburgh was recognized in the award of a Queen's Anniversary Prizes for Higher and Further Education, the first such award given to work involving learning technologies. Since then she has won four more national prizes for her work in medical education scholarship.
She will accept Masters and PhD students for 2016-17.