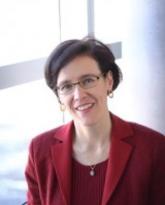 Deborah Marshall
Professor
Department of Community Health Sciences
Biography
Deborah is a health economist and health services researcher leading a programme of applied research using patient preferences, patient engagement and simulation modelling methods. Dr Marshall leads the health economics, socioeconomic benefits, patient preferences and patient engagement activities for several national and international research programmes (funded by CIHR and/or Genome Canada) in precision health and patient-oriented research to develop health economic tools and approaches to evaluate outcomes: 1) UCAN CAN-DU (Understanding Childhood Arthritis Network Canada-Netherlands) and 2) UCAN CURE (Precision Decisions for Childhood Arthritis personalized medicine networks in childhood arthritis combining genomic techniques, machine learning methods and simulation modelling to predict response to treatment and its associated health outcomes and economic impact; 3) SOLVE Care4Rare Canada - harnessing multi-omics to deliver innovative diagnostic care for rare genetic diseases; 4) TIGeR (Translational Implementation of Genomics for Rare diseases), partnership with Medical Genetics and Alberta Provincial Laboratory for the clinical application of genome wide sequencing; and 5) IMAGINE Strategy for Patient Oriented Research (SPOR) Chronic Disease Network (Inflammation, Microbiome, and Alimentation: Gastro-Intestinal and Neuropsychiatric Effects, CIHR SPOR) on inflammatory bowel disease and the microbiome. She is a Founding Member of the Global Economics and Evaluation of Clinical Genomics Sequencing Working Group (GEECS).
Deborah is the Principal Applicant of the CIHR Health Systems Impact Fellowship National Training Program - "Enhancing a Community of Practice for the Health System Impact Fellowship Program: Advancing Capacity for Sustainable & Patient-Centered Learning Health Systems across Canada" to create a community of practice towards achieving high-performing, patient-centered learning health systems across Canada. In addition, she is the former chair of both the Arthur J.E. Child Chair of Rheumatology Outcomes Research; and Canada Research Chair, Health Services and Systems Research (2008 - 2018). Deborah also holds various memberships in University of Calgary and Alberta Health Services: 1) Alberta Children's Hospital Research Institute (ACHRI) Member as well as Scientific Director of Research and Partnership Evaluation and Impact; 2) O'Brien Institute of Public Health Member; 3) McCaig Institute of Bone and Joint Health Member; 4) Senior Scientist at Arthritis Research Canada.
Deborah is a founding co-investigator of the innovative Patient and Community Engagement Research (PaCER) programme at the University of Calgary which trains patients to design and conduct health research, using specific adapted methods of qualitative inquiry. She is an active member of the International Society for Pharmacoeconomics and Outcomes Research (ISPOR) as the Past President of the Board of Directors, the Chair of the Dynamic Simulation Modeling Applications in Health Care Delivery Research Task Force and as a member of the Patient Preferences Special Interest Group, the Optimization Methods Task Force and co-author of related ISPOR Task Force Reports. She has also served as a member of the Board of Directors for Health Technology Assessment International (HTAi) and is a member of the HTAi Patient Preferences Working Group. She was co-chair of the Scientific Research Committee and Board of Directors of the Arthritis Alliance of Canada (AAC), and is a member of the Scientific Advisory Committee of the Alberta PROMs & EQ-5D Research & Support Unit (APERSU).
Arthur J.E. Child Chair, 2012-2022
Canada Research Chair (Health Services and Systems Research), 2008-2018
Administrative Assistant: Cassandra McLaughlin (cpugh@ucalgary.ca)
Health Economics Twitter Handle: @Marshall_HEcon